Disney's The Jungle Cruise Casts Jesse Plemons As Villain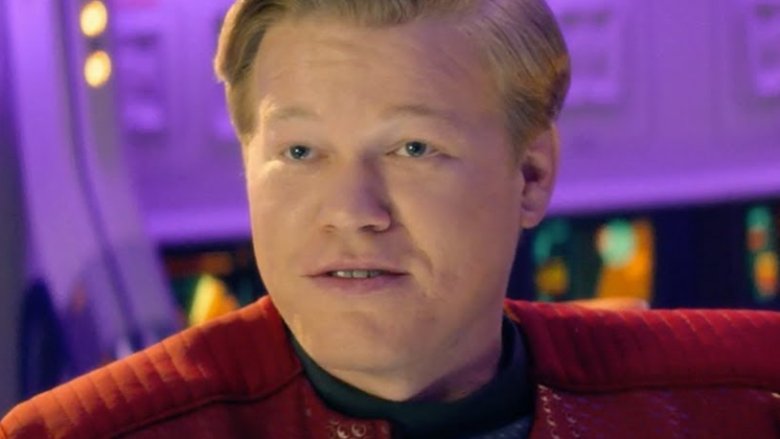 Netflix
Jesse Plemons is the next passenger to board Disney's The Jungle Cruise — though he won't be a pleasant person to have in tow. 
As announced by Variety, Disney has cast Plemons as one of the main villains in The Jungle Cruise. No other details on his character were immediately given, unfortunately.
Known for playing Landy Clarke on Friday Night Lights and Todd Alquist on Breaking Bad, Plemons will join Dwayne Johnson, Emily Blunt, Jack Whitehall, and Edgar Ramirez for the film. Johnson portrays a man named Jack, the captain of the titular Jungle Cruise; Blunt takes on the role of a passenger called Lily Houghton; Whitehall portrays the brother of Blunt's character; and Ramirez plays "a man with a conquistador background," who is also one of the central villains.
The Jungle Cruise, directed by The Shallows filmmaker Jaume Collet-Serra, is based on the popular Disneyland theme park attraction (that actually operates in several Disney Parks across the world), which takes riders on a guided tour through the many rivers of the world. The flick centers on Jack, Lily, and Lily's brother embarking on a mission to locate a tree believed to possess restorative, healing powers. Along the way, the trio will encounter wild animals and butt heads (butt boats?) with a competing German expedition crew that also wants to find the mystical tree. 
Logan screenwriter Michael Green wrote the most recent draft of the Jungle Cruise script, tweaking it from a screenplay penned by J.D. Payne and Patrick McKay.
Disney intends for The Jungle Cruise to be the first entry in a possible franchise, structured in the vein of its billion dollar-earning Pirates of the Caribbean film franchise. 
Plemons most recently appeared on the "USS Callister" episode of Black Mirror, in the Steven Spielberg-directed political thriller The Post, and in Jonathan Goldstein and John Francis Daley's surprise hit Game Night. The actor's other credits include Like Mike, Observe and Report, Battleship, The Master, Black Mass, Bridge of Spies, Other People, Hostiles, The Discovery, and American Made. 
Disney has yet to announce when The Jungle Cruise will officially set sail.