Guest Starring On Poker Face's Serious Finale Left Clea DuVall With A Skewed Sense Of The Show's Tone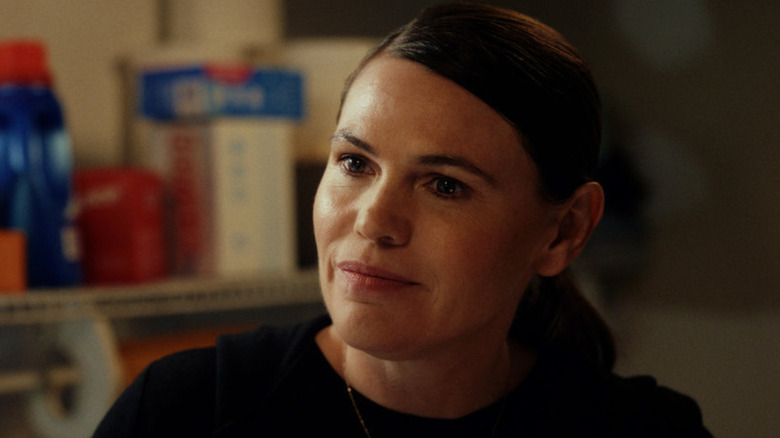 Peacock
Rian Johnson's "Knives Out" movies have arguably reignited a spark in the murder mystery genre. And, along with screenwriting sisters Nora and Lilla Zuckerman, the director has managed to keep that flame growing with Peacock's "Poker Face." Described as a weekly "howcatchem" show, "Poker Face" has dazzled fans with its refreshing take on TV mysteries and inclusion of memorable guest stars. One such appearance is Clea DuVall, who plays Emily — the estranged sister of Charlie (Natasha Lyonne), the charming amateur detective on the run.
It's anything but a jolly family reunion between the siblings, as Charlie and Emily's apparent rift delivers one of the series' most emotionally tense moments. Overall, things aren't always this intense on "Poker Face," which caught DuVall by surprise when she went back and watched the entire show, she told The Hollywood Reporter. "I think because our scenes were more serious, I didn't really have a sense of the tone as a whole," Duvall said. "So that was really fun and surprising to see what the show was."
It's no wonder that behind the scenes, she and Lyonne strived to hit a more grounded tone while filming.
Could we see Clea DuVall return for Season 2?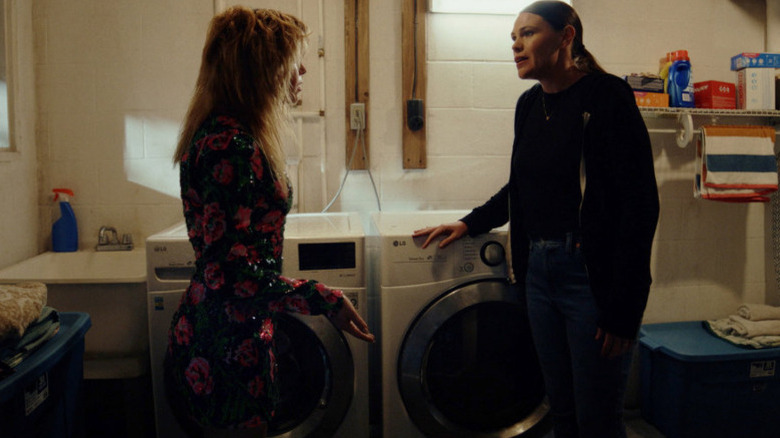 Peacock
While Charlie and Emily didn't have the most incredible reunion, the same can't be said for their respective actors. Natasha Lyonne and Clea DuVall have long collaborated on various projects, with their first together being the cult classic "But, I'm a Cheerleader." Given their deep friendship, it felt like a no-brainer for DuVall to come aboard and play Charlie's sister. However, their characters' moment does raise a few questions, notably, what was it that caused such a significant rift? As DuVall shared with The Hollywood Reporter, she and Lyonne have at least come up with their own details of Charlie and Emily's shared backstory.
And although Emily seemed to have no intention of seeing Charlie again after their meeting, the cards seem lined up for another return in Season 2, which was recently greenlit. With Charlie on the run from a different enemy this time, we imagine she'll be asking for a bit of help from her sister again. And DuVall seems more than willing to come back to the show. "I would love to come back," DuVall told THR. "Natasha's character is so fascinating and, as an audience member, I want to know more about where she came from and her personal history. So I think they would make room for me to come back, for sure."