Every Mystery-Of-The-Week In Poker Face Ranked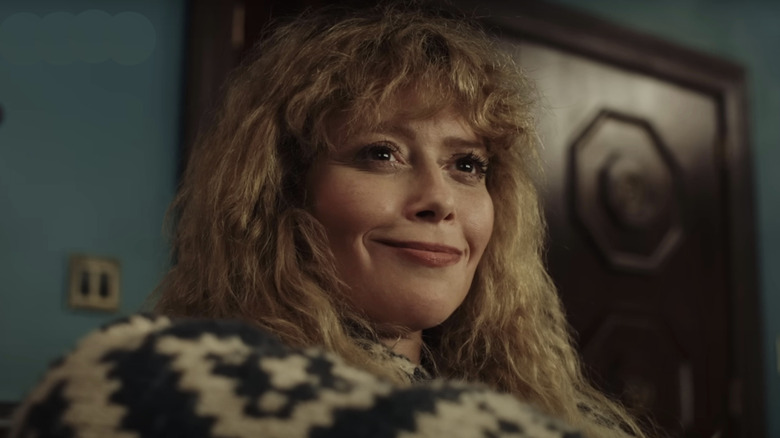 Paramount Global Content Distribution
Thanks in part to Rian Johnson's "Knives Out" movies, the murder mystery genre is as popular as it's been in a long time. It's especially flourishing on the small screen, where viewers can get their fill of snarky whodunits with shows like "The Afterparty," "Only Murders in the Building," and "The White Lotus." Now, the man who's largely responsible for the resurgence of the detective story has come out with his own series (which was just picked up for a second season), "Poker Face," currently streaming on Peacock. 
For "Poker Face," Johnson has retained most of the creative team that works behind the scenes on his films, but the case-of-the-week format allows for a great deal of stylistic and tonal experimentation as well as an astounding number of brilliantly cast guest stars. That gives each episode of "Poker Face" its own authorial and cinematic quality. What binds everything together, besides Johnson's leadership as creator and co-executive producer, is Natasha Lyonne's involvement on both sides of the camera. 
Inspired by the TV classic "Columbo," Johnson and Lyonne endeavored to put a modern spin on what's been termed a "howcatchem" as opposed to a whodunit. Instead of an investigator or even a Jessica Fletcher-like mystery author, the show's hero, Charlie (Lyonne), is a vagabond with a convenient (and sometimes inconvenient) gift: she can smell B.S. a mile away. It takes some suspension of disbelief to accept that Charlie would end up in so many perilous and hilarious situations, but if viewers go with it, "Poker Face" is a wildly entertaining ride. There isn't a bad episode in the bunch, but some of the mysteries Charlie solves with her impeccable intuition are more surprising or satisfying than others. 
10. Episode 4, Rest in Metal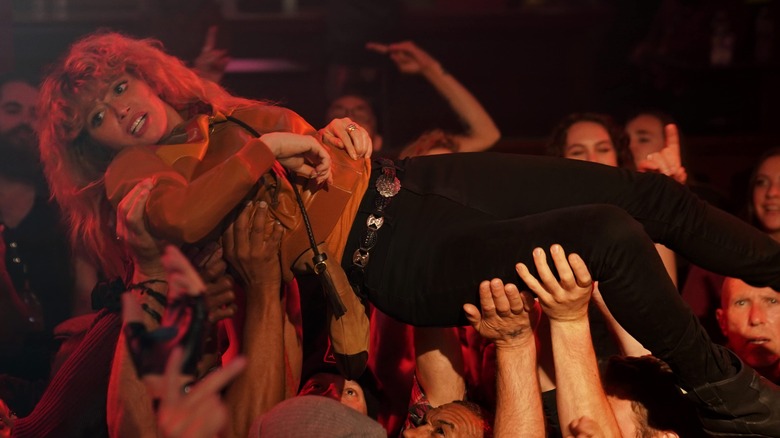 Paramount Global Content Distribution
One of the things "Poker Face" does exceedingly well is give audiences a glimpse into various working-class lifestyles across America. Episode 4, "Rest in Metal," begins as Ruby (Chloë Sevigny) is pricing items at a big box home improvement store. We soon learn she's actually the lead singer of a one-hit wonder rock band that's touring the region, playing dive bars in their spare time. Before their next gig, they need to replace their drummer, and Ruby finds one on Craigslist. 
There's a generation gap between Gavin (who, hysterically, really did go to Juilliard) and the rest of the band, all of whom find him unbearably annoying. Charlie waltzes into the story when Ruby hires her to be Doxxxology's merch girl. She can only take so much of Gavin, too, but she can stand to be around him long enough to piece together the truth. When the smelly wannabe rock star pens what Ruby thinks is a sure hit, she and her bandmates conspire to electrocute him with a tampered amp and take credit. Charlie relies mostly on the power of observation to deduce that Gavin wrote the lyrics to "Sucker Punch" from slogans on wrappers, and she notices the guilty musicians wore thick-soled boots on the night of the performance in question. It turns out, Gavin stole the melody to "Sucker Punch" from the sitcom "Benson," so Ruby's murder plot was all for naught. "Rest in Metal" hits some good notes, but its motive is too similar to that found in another episode, and it could've mined middle-aged metal heads for more comedy. 
9. Episode 7, The Future of the Sport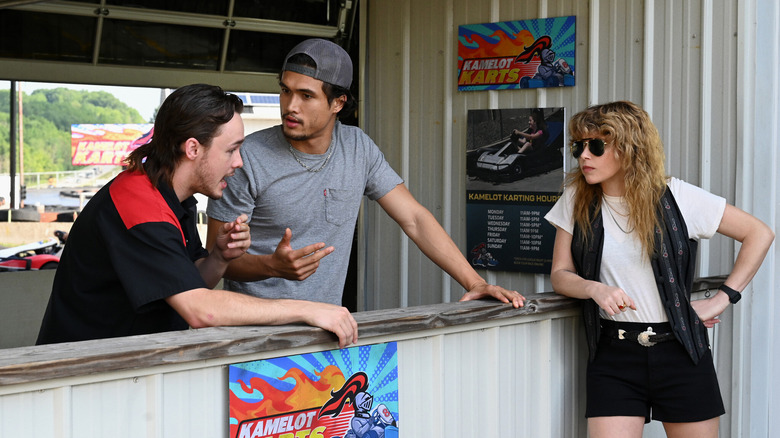 Paramount Global Content Distribution
The setting for Episode 7 was ripe with potential. Like a poor man's "Talladega Nights," "The Future of the Sport" takes place between a small-town stock car racing track and a kids' entertainment complex that offers arcade games and go-kart rides. It's here that Charlie finds herself temporarily employed and flirting with star driver Davis McDowell (Charles Melton), though she kindly rebuffs his advances. Davis is neck-and-neck in the late model standings with sponsored seasoned veteran Keith Owens (Tim Blake Nelson), and he's got youth and confidence on his side. 
Meanwhile, Keith has lost his mojo, and he's afraid he'll go down in his racing family history as a loser. He's promised his daughter—who demonstrates on the go-kart track that she's better than all the boys—that it's her turn to drive, but he publicly commits to one last duel against Davis and doesn't intend to play fair. Avid fisherman Keith sneaks into the young gun's garage and sabotages his carburetor with a hook, all but guaranteeing he'll crash. What he didn't anticipate is that Davis would catch him in the act and rig up a scheme of his own. 
"The Future of the Sport" stands out for being the episode in which the victim, Keith's daughter, doesn't die. But this mystery sort of solves itself. Episode 7 doesn't make the most of its kitschy, colorful locale, and it doesn't give the otherwise perfectly cast Tim Blake Nelson enough to do. 
8. Episode 3, The Stall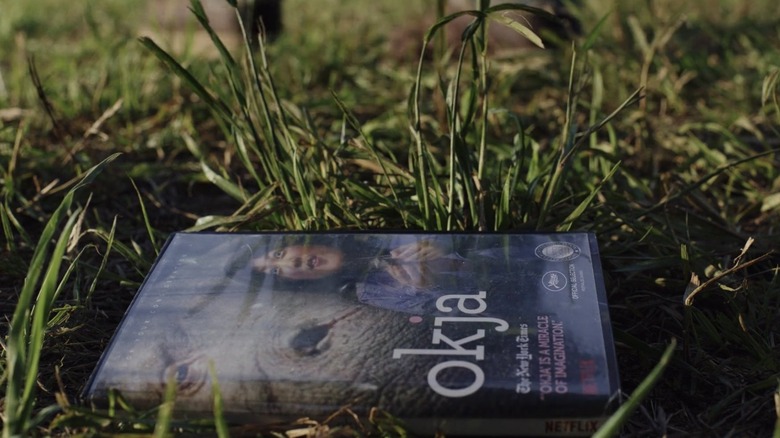 Paramount Global Content Distribution
"The Stall" is a cleverly metaphorical title for this stealthy homage to South Korean filmmaker Bong Joon-ho. The premise is extremely promising. Charlie finds work at a Texas smokehouse and strikes up a friendship with the barbeque pitmaster, to whom she gives a copy of the movie "Okja." George (Larry Brown) pops in the DVD and is deeply and permanently affected by the allegorical tale of the evils of corporate meat farming. He swears never to roast pig again, which is a major problem for his brother and business partner, Taffy (Lil Rel Howery), who's badly mismanaged their funds. 
Charlie depends upon her B.S. detector and her literal sense of smell to solve George's murder. Taffy plays a recording of himself waxing poet about sausage while he smokes George out in his camper. One of the better jokes in the episode sees Taffy try to siphon carbon monoxide from George's Nissan Leaf. He resorts to poison and his brother's personal smoker instead, but messes up when he washes out the beer bottle, then further complicates things when he nearly kills the stray dog Charlie had picked up with a piece of pecan wood. Since George had recently taught Charlie how to identify wood by taste and aroma, she's able to retrace Taffy's footsteps that night. Just in the nick of time, she gets a read on George's widow, who was having an affair with Taffy and was in on the whole thing. 
Episode 3 features the kind of highly specific references and unpredictable plot twists that "Poker Face" will be known for. It's just—as its title suggests—a bit of a slow burn compared to other installments. 
7. Episode 10, The Hook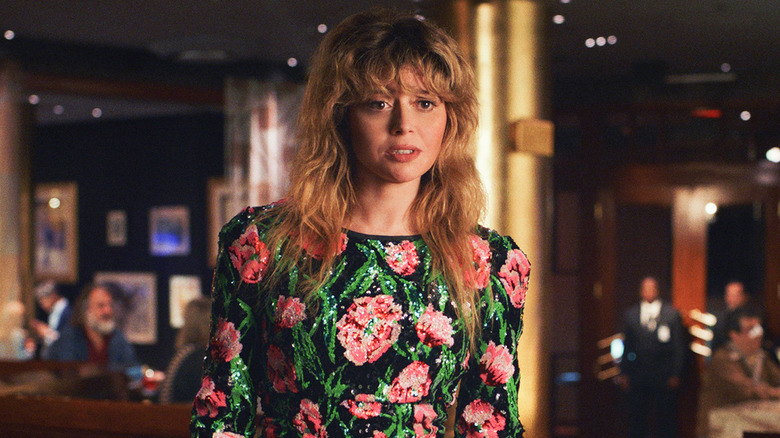 Paramount Global Content Distribution
The finale of Season 1 of "Poker Face" does two crucial things incredibly well, especially in light of that second season pickup announcement. It somewhat unexpectedly resolves the plot that's left dangling from Episode 1 as it pertains to Natalie's murder, and it deals Charlie a new off-screen antagonist from whom she'll be on the run whenever we see her again. Ironically, Rhea Perlman's Beatrix Hasp replaces Ron Perlman's Sterling Frost Sr. (there's no relation), which is an interesting development for next season, but a mildly underwhelming one for "The Hook." 
As some viewers may have anticipated, in Episode 10, Charlie is finally caught by Cliff LeGrand and escorted to what she assumes is her death sentence, to be delivered by a still-grieving Sterling. Not so. Her former employer succinctly explains this fictional casino world's criminal underbelly and his late son's involvement with Beatrix Hasp and the five families. He offers Charlie 500 grand if she'll be his trick pony one more time in an effort to bring Beatrix down. But, in a decently surprising twist, Cliff has pre-staged Charlie and Sterling's meeting to go off with a bang that results in his death and her presumed guilt for his murder. 
"The Hook" turns deadly serious when Charlie hides out at her estranged sister's house. So far, she's been breezy company for her many acquaintances and the audience. It'll take some getting used to if we're going to delve further into Charlie's family strife. But the finale stays consistent in tone and plot with its riff on the titular Blues Traveler song and the reappearance of Simon Helberg's FBI agent Luca Clark. 
6. Episode 1, Dead Man's Hand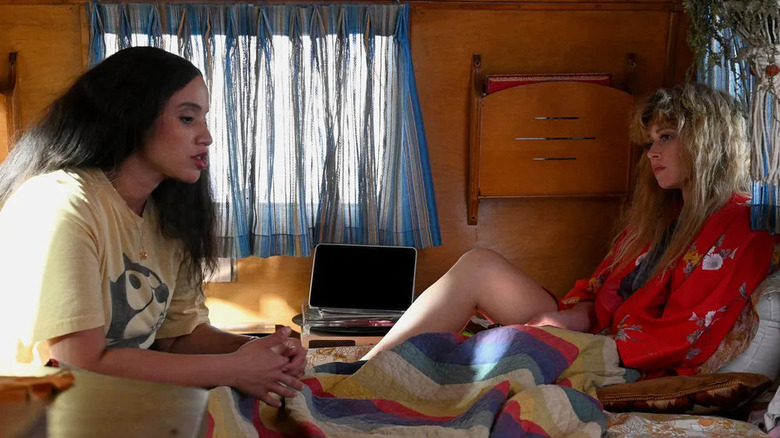 Paramount Global Content Distribution
The premiere episode of "Poker Face," written and directed by Rian Johnson, feels like the first two-thirds of a Rian Johnson movie. Like most of Johnson's work, "Dead Man's Hand" is witty and tense, with flawless production design and a story that goes off like clockwork. We don't meet our protagonist, Charlie Cale, until we've already seen the first murder occur, which establishes what will be the structure of the show. Casino employee Natalie (Lyonne's "Orange Is the New Black" co-star Dascha Polanco) witnesses something disturbing on the laptop of a high roller, and she and her abusive boyfriend are silenced with bullets when she goes to her bosses with photographic evidence. 
The pilot then introduces us to Charlie, a drifter with the ability to sense whether or not someone is lying. She's currently working as a cocktail server at the casino, as she's indebted to its magnate, Sterling Frost Sr. (Ron Perlman), who caught her using her innate ability. Frost's son (Adrien Brody) enlists Charlie to game the system and fleece his "whales" for all they're worth after discovering they're holding private high-stakes games from which his business doesn't profit. She agrees, but she can't let go of her friend Natalie's murder (which cops and casino brass insist was a murder-suicide), which means she's simultaneously aiding and investigating the enemy. 
"Dead Man's Hand" is a solid 67 minutes of television that puts Benjamin Bratt's Cliff LeGrand on a fleeing Charlie's tail. Because it has the burden of exposition and a murder that means more to our main character, it doesn't get to be as free-wheeling as other episodes. 
5. Episode 6, Exit Stage Death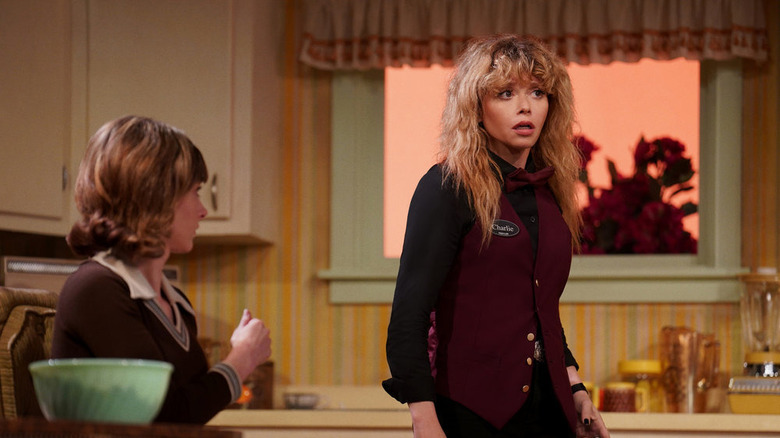 Paramount Global Content Distribution
Theater kids who also happen to be fans of "Poker Face" had best be able to laugh at themselves before they press play on Episode 6, "Exit Stage Death." This send-up of celebrity and self-important actors boasts some of the strongest guest-starring performances of the whole season. Tim Meadows and Ellen Barkin play Michael Graves and Kathleen Townsend, two stage actors who, for a time, co-starred on a popular procedural show called "Spooky and the Cop." They haven't been legitimately famous for years, and they've grown to hate each other as the spotlight has faded. Nevertheless, Kathleen shows up at Michael's mansion—paid for by his independently wealthy wife (Jameela Jamil) who founded an online stockbroking site for women, SheTrade—with a proposition.
From there, "Exit Stage Left" takes place mostly in real time at a dinner theater, where Charlie happens to have gotten her latest gig. The off-brand Tennessee Williams play they're rehearsing, "Ghosts of Pensacola," affords Meadows and Barkin plenty of opportunities to act their faces off, all while poking fun at actors. In a twist borrowed from Agatha Christie's "Death on the Nile," Michael and Kathleen's hatred of each other is just for show. They're secretly in love and have carefully constructed an elaborate theatrical Rube Goldberg machine that involves hot mics, falling lights, a dry ice-latched stage door, and Chekhov's heart medicine. Charlie's role is limited in Episode 6, which is fine, since, as they say, the play is the thing. This is when "Poker Face" really started hitting its stride, though it has more interesting things to say about the entertainment business later on. 
4. Episode 2, The Night Shift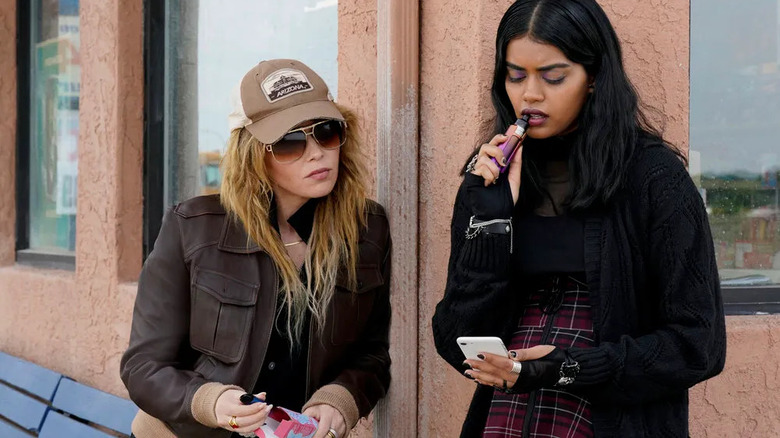 Paramount Global Content Distribution
While "Exit Stage Death" goes big, "The Night Shift" stays small, setting its story at a humble crossroads where there's little more than a truck stop and a Subway. Episode 2 begins as a sandwich artist-slash-aspiring social media influencer, Damian (Brandon Micheal Hall), gets between convenience store clerk Sara (Megan Suri) and Jed, the slightly off-putting mechanic (Colton Ryan) who likes to get drunk on the roof across the street. Spurned Jed has notions of his own grandeur, so when gregarious Damian shows him his winning scratch-off lottery ticket, Jed nudges him off the edge and imagines himself skipping town with Sara and the $25,000.
But Jed's belief in himself is sorely misplaced. He screws things up by stashing Damian's body in a nearby parked semi-truck, only to have the truck's driver re-dump the body on his property. Then he buys a scratch-off from Sara and tries to pass it off as the winner, unaware that the tickets are numbered. Charlie's in town because her vintage Plymouth needs some TLC. The holes in Jed's story, plus a leg wound and a bottle cap, help her ID him as the killer. "The Night Shift" is more subtle and down to Earth than other "Poker Face" episodes. The details of its plot, characters, and setting are so authentically detailed that this intersection seems like it could be a real place, and Damian, Sara, and Jed could all be real people. The highlight is current Oscar nominee Hong Chau's performance as the paranoid trucker accused of Damian's murder who makes a quick and awkward pass at Charlie. 
3. Episode 8, The Orpheus Syndrome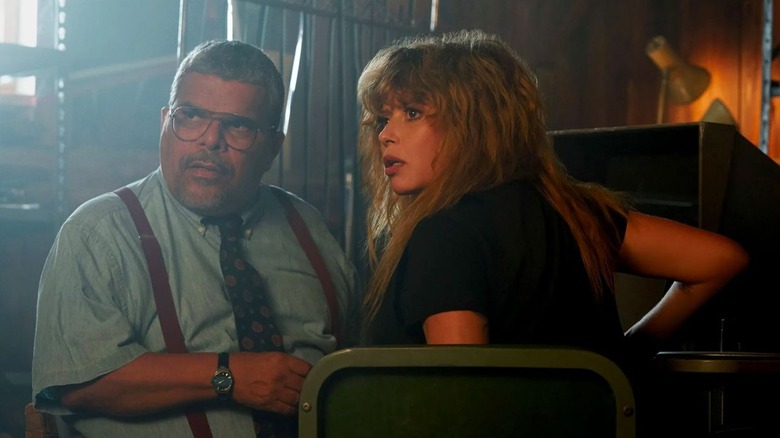 Paramount Global Content Distribution
Between "Rest in Metal," "Exit Stage Death," and "The Orpheus Syndrome," "Poker Face" uses the entertainment industry as a backdrop for murder three times. But Episode 8 is by far the most scathing indictment. One of the few episodes set among a more elite stratosphere of professionals, "The Orpheus Syndrome" follows the three founders of a motion picture special effects production company called LAM, which stands for Light and Magic. If viewers want to draw parallels between LAM and the George Lucas-founded ILM or Industrial Light & Magic, they're pretty plain to see. Rian Johnson devotees (and detractors) won't need to be reminded that he helmed the divisive middle chapter of the "Star Wars" sequel trilogy, "The Last Jedi," and was supposed to get a trilogy of his own, though that now seems highly unlikely.  
Acclaimed stage actor Cherry Jones plays Laura, who's unhappily married to fellow LAM co-founder Max (Tim Russ). The episode opens with Max leaping to his death from the balcony of their modern palatial estate. Laura then begs the third partner, Arthur (Nick Nolte), to make a bust of the late Max so that she can get closure. But really, Max smashed himself against the rocks to spite Laura, who'd already poisoned him after discovering he'd uncovered her dark secret. She just needed the facsimile to get past Max's laptop's facial recognition software. "The Orpheus Syndrome" allows Charlie to form a brief yet genuine bond with Nolte's Arthur, then with Luis Guzmán's Raoul. With its surreal and dramatic conclusion, it's the boldest episode of the series, artistically speaking, which is a credit to Natasha Lyonne, who writes and directs. 
2. Escape From Sh*t Mountain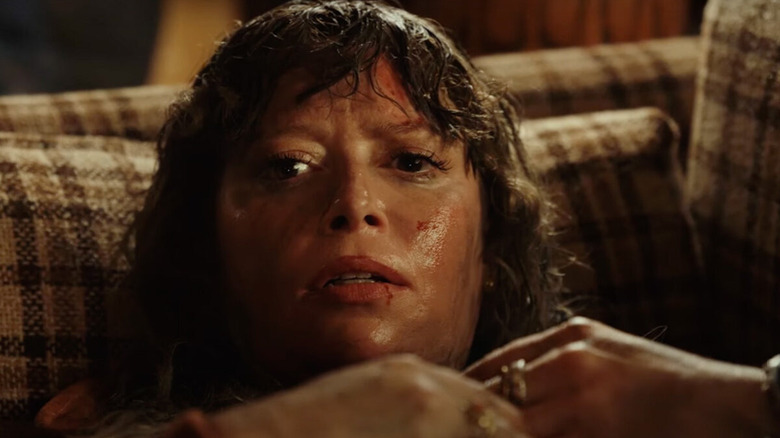 Paramount Global Content Distribution
Rian Johnson writes and directs the highest-stakes episode of "Poker Face," the penultimate chapter, "Escape from Sh*t Mountain," in which our heroine barely survives the crime of the week. Charlie briefly finds love on what she calls Magic Mountain before things take a turn. She crosses paths with kleptomaniac ski bunny—who, for the rest of the episode, will go by the name on her stolen credit card, Morty—and winds up getting mowed down by the killer of the week's car. That killer is the guest star many fans had probably been most excited to see: Rian Johnson regular Joseph Gordon Levitt. 
Episode 9 opens with a cinematic montage in which we see a seemingly weather-trapped Trey putz around a mansion. He works out and orders food (but never tips) until it becomes clear that he's under house arrest. When a storm interferes with his ankle monitor, giving him a night of freedom, Trey takes to the road and thinks he's killed Charlie. He stashes her limp body in a hole under the roots of a tree, then tries to patch things up with old friend Jimmy. Charlie comes to, and Morty comes knocking, and this foursome spends a tense night trying to deduce how dangerous each person really is. Multiple corpses have piled up by the end of the hour. "Escape From Sh*t Mountain" is less of a mystery comedy and more of a wry thriller that gives Lyonne some of her best acting moments of the season. 
1. Episode 5, Time of the Monkey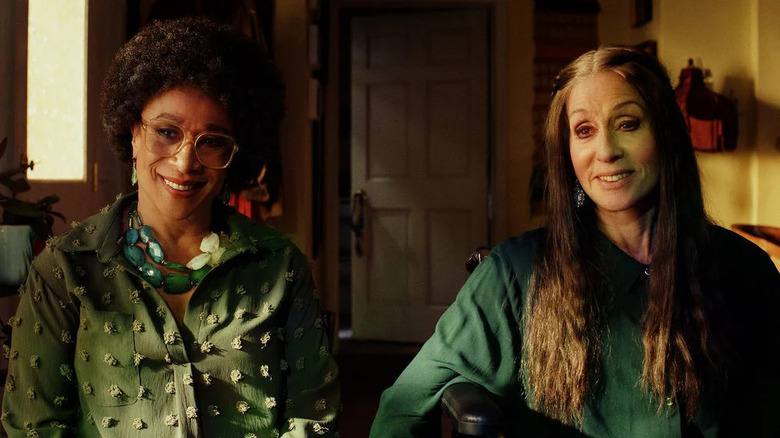 Paramount Global Content Distribution
At the midpoint of the season comes "Time of the Monkey," an episode of television that combines Rian Johnson and Natasha Lyonne's singular vibes to strange and glorious effect. Judith Light and S. Epatha Merkerson play Irene and Joyce, two instantly iconic aging best friends keeping it real at a retirement community. When a new resident—a handsome enough man of about their same age—arrives at the village, Irene and Joyce appear to plot his murder. The manner of the victim's death isn't a surprise, nor is the killer's identity. Irene stabs him in the neck with a syringe of fertilizer. The man's name and the women's motive are what we and Charlie, whose latest and rather undefined job is at the facility, are trying to figure out. 
Episode 5 knocks us off of our walkers at every turn. Viewers might wonder if love gone wrong is to blame, but in flashbacks (the details of which change as we gather more information) we see that Irene, Joyce, and the counterculture revolutionary named Gabriel they were both in love with were all pretty cool with their thruple. The ladies decided to off Gabriel, who is currently in witness protection under the name Ben because he was a snitch who got them arrested and nearly got a now paralyzed Irene killed. "Time of the Monkey" tests our sympathies with its phenomenal guest stars' performances and careens toward the show's best set piece, a raucously violent bedpan fight. It's the cleverest mystery, wrapped up in the most bananas package.