What To Expect While Watching Poker Face According To Rian Johnson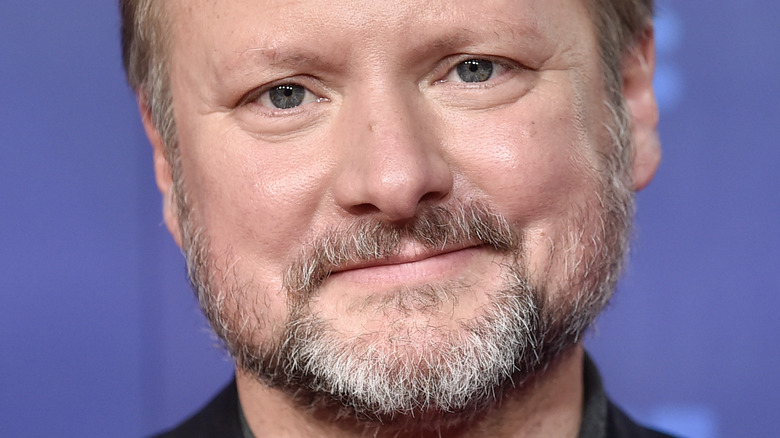 Rodin Eckenroth/Getty Images
Rian Johnson made a name for himself in recent years when it comes to telling compelling mysteries. "Knives Out," which was released in 2019, was a critical success (via Rotten Tomatoes). Meanwhile, the standalone sequel, "Glass Onion: A Knives Out Mystery," which came out in 2022, proved to be another major hit, recently earning Johnson an Oscar nomination for the screenplay (via The Academy of Motion Picture Arts and Sciences). 
Hot off of the success of "Glass Onion" Johnson's new Peacock television series, "Poker Face" is nearing its release date of January 26, 2023. The new series, which has a case-of-the-week format, stars Natasha Lyonne as Charlie Cale, a casino worker on the run. As well as creating the series, Johnson wrote and directed several episodes of the first season.
Fans of Johnson and "Knives Out" are likely itching to know more about "Poker Face" and what to expect from it. Here's what Johnson has to say about what he has in store for his upcoming series.
Johnson says Poker Face is very different from Knives Out and Glass Onion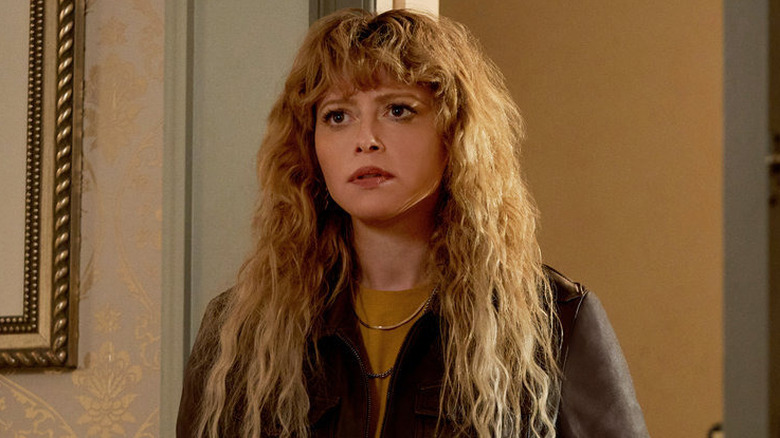 Karolina Wojtasik/Peacock
Rian Johnson recently appeared on the podcast, "Lights, Camera, Barstool" to discuss all things "Poker Face." One of the topics that hosts Jeff Lowe and Jack Kennedy were dying for Johnson to discuss was how difficult it was to come up with new mysteries as Johnson is also working on the next "Knives Out" movie on top of his streaming series. Johnson noted that coming up with new mysteries has its challenges, but "Poker Face" is not the TV version of a "Knives Out" film.
"Even though it's also a mystery, it's a very different animal than 'Knives Out' and 'Glass Onion,'" Johnson said. "It's very much kind of a throwback to the TV shows I grew up loving, like 'Columbo' and 'Rockford Files' and 'Magnum P.I.,' but it takes very much from 'Columbo.'" 
Instead of being a whodunnit, "Poker Face" follows the "howcatchem" format like "Columbo." The director explained that the "howcatchem" model shows a murder in the first act, as well as who the murderer is. Therefore, the episode is about how Natasha Lyonne's character catches them as opposed to figuring out who it is.
"It's kind of a chess game between Natasha's character and the killer," Johnson said, "seeing how she's going to bring them to justice."
Viewers can expect lots of exciting guest stars — but not an ensemble model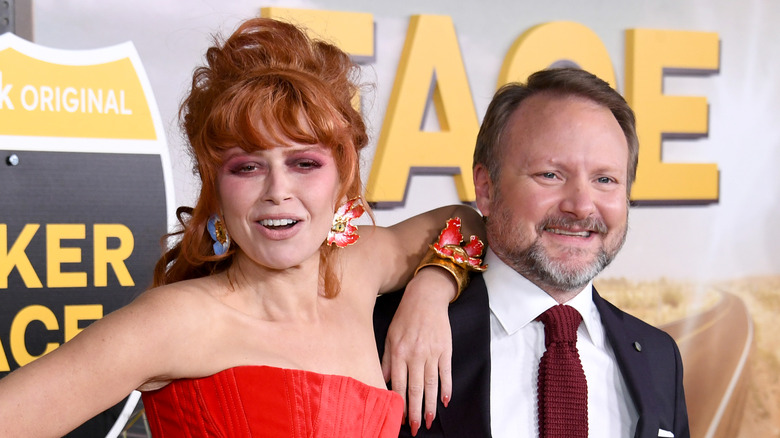 Jon Kopaloff/Getty Images
While on the podcast, Rian Johnson discussed another way in which "Poker Face" differs from "Knives Out." It's not an ensemble, despite the long list of names in the trailer. 
"The reality is that it's spread over the entire season," Johnson said, "It's the 'guest-star mode,' something else I loved about those old TV shows." 
Furthermore, Johnson explained that by telling the audience who the killer is right away, there's room to delve into each killer per episode instead of having to put focus on other suspects. As Johnson discussed, this leads to a "delicious back and forth" between Natasha Lyonne's character and the guests, which include Joseph Gordon-Levitt, Stephanie Hsu, Chloë Sevigny, Hong Chau, and more (via IMDb). Alongside a slew of guest stars, viewers can expect to see each episode taking place in a different location.  
"Every single week you're doing kind of a weird little anthropological dive into a completely different world," Johnson said. "That's something I really wanted to put into the show was that it's a different town but also a different little ecosystem in every single episode, so that helps keep it fresh."
All in all, Johnson is excited for the future of the show, which he says is just kicking off with its first season. He also promised he has other ideas for what's to come in the world of "Poker Face."