Ted Lasso Fans Double Down On Who Has The Best Chant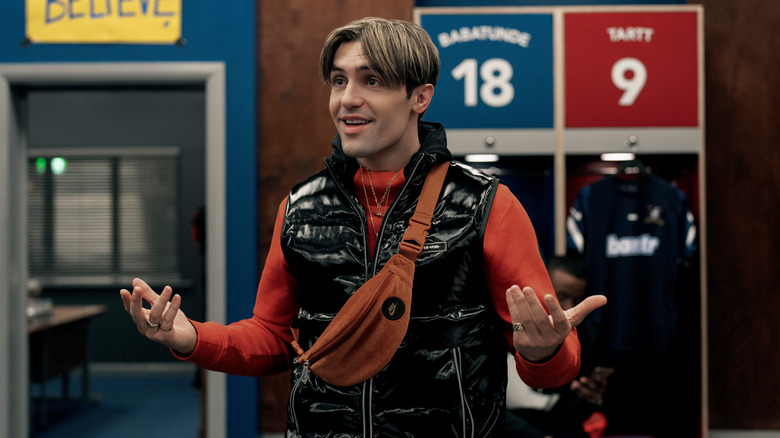 Apple TV+
"Ted Lasso" explores themes like kindness, friendship, and forgiveness, all concepts that show up in many forms within the series. There are the individual connections between the characters, but it's also interesting to see how the AFC Richmond players work together as a unit. Viewers get to see what the players are like when they're not on the pitch but seeing them work together and evolve as a team is one of the best parts of the show. It's clear from the beginning that the team has diehard fans, given how the locals treated Ted (Jason Sudeikis) after his arrival. Even though they're not a real team, it's exhilarating to watch them play and Richmond fans support their favorite players by chanting.
The minds behind the show did a great job making AFC Richmond feel like a real football team, and the football chants introduced on the series even elicit excitement in real-life fans. They're catchy and fun, making it easy to shout the words at the television when the opportunity arises. Jamie Tartt (Phil Dunster) and Dani Rojas (Cristo Fernández) may have good chants, but there's one that stands above the rest. When it comes to who has the best football chant, "Ted Lasso" fans agree that Roy Kent (Brett Goldstein) comes out on top.
Ted Lasso fans think Roy Kent has the best chant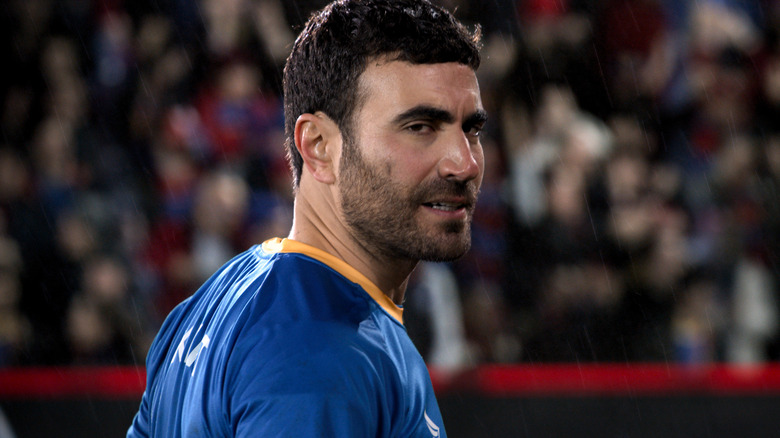 Apple TV+
"Ted Lasso" is predominantly a comedy, though the sequences that depict football matches are action-packed. These scenes can be tense as we wait for events to unfold, but Roy's football chant reassures the viewer that this team has a leader who knows what to do in a pinch. "HE'S HERE, HE'S THERE, HE'S EVERY F***** WHERE," wrote Reddit user u/Arctica23 in a thread debating the player's chants, the comment earning over 1,000 upvotes.
Roy's chant is a blunt reminder of his passion for the game, and the words have acted as a battle cry in the character's lowest moments. "Roy's is the one that sounds most like a real football chant to me — it always makes me think of Steve Gerrard's," commented Reddit user u/amauberge. Other fans couldn't help but agree. "Roy's is the absolute best. Dani's isn't a chant as much as a personal introduction," said Reddit user u/Polls-from-a-Cadet.
Fans love to hear Roy's chant, even though the others have their merits. "Roy's is the best, but Jamie's is the only one stuck in my head. So take that for what it's worth," wrote Reddit user u/LCLeopards. Jamie's "Baby Shark" chant is memorable, but most fans maintain that Roy's is still the winner. "I'm the opposite, Roy's stuck with me. Loved his," Reddit user u/fenix1230.
Viewers are hoping for more from the Richmond fans in Season 3, so maybe we'll get another good chant before the series wraps up.