After Brendan Fraser's Best Actor Oscar Win, We've Got Our Eyes On The Next Comeback Kid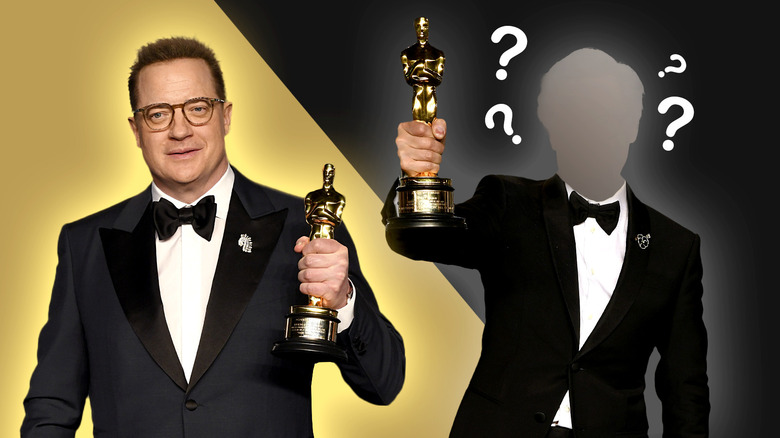 Static Media, Getty
If there was a theme at the 2023 Academy Awards, which took place on March 12, it was that of the "comeback kid." One of the first awards of the evening went to Ke Huy Quan, who, after getting his start as a child actor in "Indiana Jones and the Temple of Doom" and "The Goonies," gave up on his initial dream of acting and worked behind the scenes as a stunt coordinator for decades. When "Everything Everywhere All at Once" came along, though, Quan booked his first high profile role in years... and it paid off, with the actor winning every major award this season and ultimately taking home the Oscar for best supporting actor.
This year's Oscars continued this trend of awarding underappreciated performers who have been in the industry for years and years, including Quan's co-star Jamie Lee Curtis and, of course, the incomparable Michelle Yeoh (both of whom also won for "EEAAO"). Perhaps the most heartwarming story of the evening, though — which is saying something — is that of Brendan Fraser, who, after being effectively blacklisted from Hollywood, triumphed over a wildly competitive field to win an Oscar for his lead performance in "The Whale."
Fraser's win came as a welcome surprise — Austin Butler was a major contender for his performance as Elvis Presley, and Colin Farrell was still a major threat come Oscar night — and watching this beloved actor stage a triumphant return to his craft got tears out of even the most cynical viewers. So why was Fraser's win so important, and just as importantly, which dormant actor should come back next?
Brendan Fraser just experienced a well-deserved career renaissance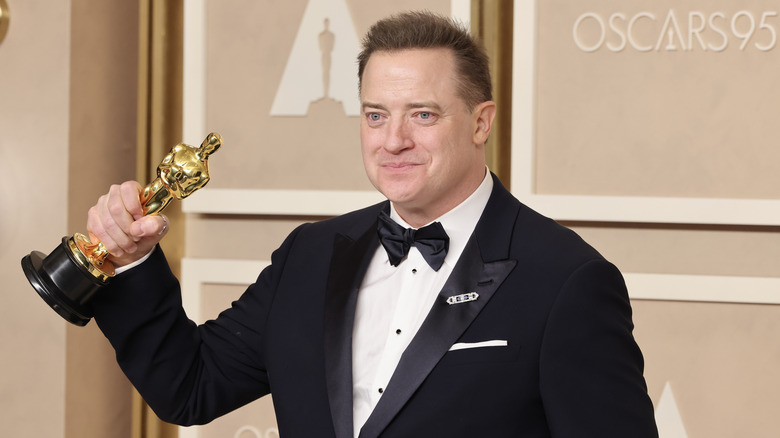 Rodin Eckenroth/Getty Images
After getting his start in movies like 1992's "Encino Man" — which also featured fellow winner Quan — Fraser was a pretty big star thanks to the "Mummy" movies, "George of the Jungle," and appearances in beloved sitcoms like "Scrubs." Then everything came to a grinding halt for a variety of really, really cruddy reasons; after going through a difficult divorce in 2007 that led to years in court, Fraser also suffered a number of health problems, requiring everything from a knee replacement to vocal cord surgery to procedures on his spine. Capping this all off, Fraser accused former Hollywood Foreign Press Association Philip Berk of sexually assaulting him during a Golden Globes luncheon — Fraser came out with the allegations in 2018, but said the incident happened in 2003.
This perfect storm of personal and professional troubles led to Fraser taking time away from the industry entirely. "I became depressed," he told GQ in a 2018 feature. "I was blaming myself [for the alleged assault] and I was miserable [...] That summer wore on—and I can't remember what I went on to work on next."
Thankfully, director Darren Aronofsky came calling, and the rest is history; Fraser's career is fully back on track, and he's a newly minted Oscar winner. So now, the question is: which absent actor should follow in Fraser's footsteps?
Freddie Prinze Jr. should stage a comeback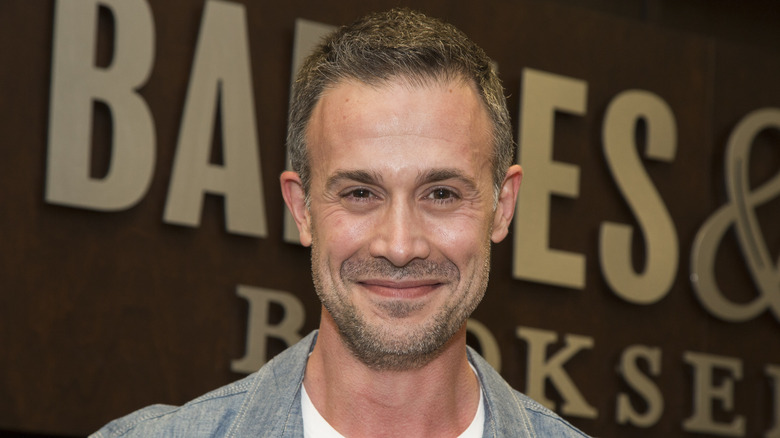 Vincent Sandoval/Getty Images
There's plenty of 1990s heartthrobs who worked along Fraser that can and should return to acting, but there's one name that stands out: Freddie Prinze Jr. Aside from some voice work and, inexplicably, work with the WWE, Prinze Jr. has largely stepped away from acting alongside his wife, Sarah Michelle Gellar, who occasionally pops up in her own projects but is also largely retired from the game.
Prinze Jr. proved, in his prime, that he could pull off a pretty wide variety of acting styles — between "I Know What You Did Last Summer," "She's All That," and an underappreciated live action "Scooby-Doo" adaptation, Prinze Jr. showed off some range, even if those projects weren't considered high art or particularly serious. Now's the time, though! If Fraser can come back, Prinze Jr. can and should do the same.
So what kind of projects should he seek out for his own career renaissance, like Fraser and Matthew McConaughey before him? He could ally himself with A24, which, between "EEAAO" and "The Whale," had a great showing at the Oscars, or he could put himself in the running for an HBO prestige drama that could snag him an Emmy just to get started. Point is, Prinze Jr. should start looking for some major dramatic roles that could launch him into serious awards contention.
Gellar, his wife, briefly flirted with a return to acting with appearances in "Do Revenge" and "Clerks III" in 2022, but we think it's Prinze Jr.'s time to shine after all these years. Get out there and get a great role, Freddie. We want to see you up on the Oscar stage holding your little gold man next.