Echo Valley Meats Left Shark Tank Without A Deal (And Became A Huge Success)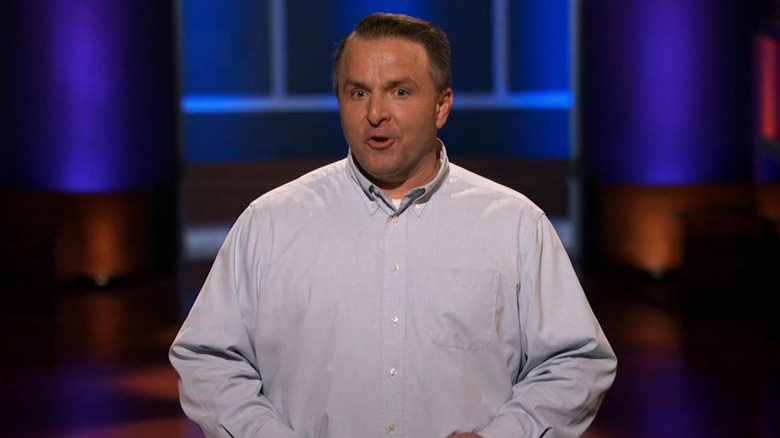 ABC
"Shark Tank" is home to more than a few record-breaking success stories, but few quite match what Dave Alwan accomplished on the show. The Illinois native first made his way on the hit ABC reality series in 2013 for the show's fourth season, where he pitched his thriving meat business, Echo Valley Meats, for $300,000 for a 20% stake. While the company had already raked in over $1 million in sales by that point, and the sharks were more than impressed by the meat selection, Alwan's inability to fully articulate a plan for the sharks' money caused all the wealthy investors to ultimately back out.
While this would spell disaster for many entrepreneurs, Alwan wasn't one to quit. Taking the sharks' tough questions to heart, Alwan returned on Season 6 to pitch his idea again, this time asking for $150,000 for 20% equity. This time, his numbers match up with the quality of his meats, earning Alwan a deal with billionaire investor Mark Cuban. And with millions in revenue and some ambitious growth plans, Alwan has plenty to serve up for his business.
Echo Valley Meats continues to bring home the bacon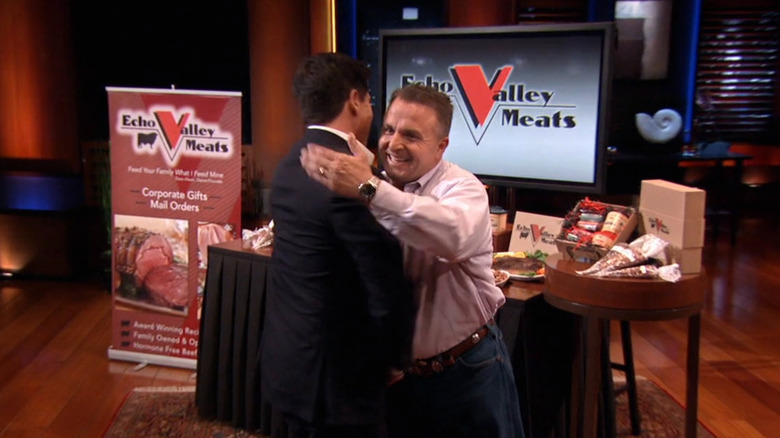 ABC
Even before returning to "Shark Tank" — one of only seven entrepreneurs to do so — Dave Alwan's Echo Valley Meats was cooking up some significant success. On an update segment featured in Season 5, Alwan shares that following his failed attempt from the prior season, the business saw a considerable boost in sales and website visits. He also was able to make deals with major retailers such as Amazon and Costco for his products. 
Following the deal made with Mark Cuban in Season 6, things only went up for the business. Alwan explains in an interview with Shark Tank Blog that after the show, the company made more than the sales from the prior year in one week. As can be expected, plans to expand were quick to follow. In a 2015 interview with Heavy, Alwan comments that one of the company's next big moves, alongside being a NASCAR sponsor, would be to work closely with the Kevin O'Leary-invested business, Wicked Good Cupcakes. Since then, it doesn't seem like much has materialized out of the proposed partnership, as neither websites mention one or the other. 
But that hasn't stopped Echo Valley Meats from bringing home the bacon. As of 2022, the company's annual revenue has soared to $5 million.