Jamie Lee Curtis Had No Business Winning An Oscar Over Angela Bassett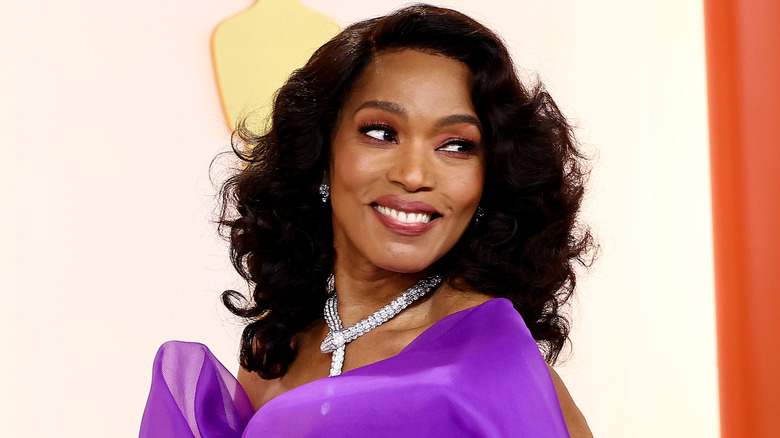 Arturo Holmes/Getty Images
The 95th Academy Awards ceremony is in full swing and one of the first golden statuettes received during the evening was for best supporting actress, with the win going to "Everything Everywhere All At Once" star Jamie Lee Curtis. The win makes it Curtis' first, taking the prize over such talents as Kerry Condon, Hong Chau, and her own "Everything" co-star, Stephanie Hsu. 
But perhaps even more egregious is that the victory came at the cost of giving Angela Bassett her much-deserved time to shine. Bassett's nomination, which she garnered for her performance as Queen Ramonda in "Black Panther: Wakanda Forever," marked the first acting nomination for a Marvel film and was the actress' first in over 20 years, following a nomination for 1993's "What's Love Got to Do with It." 
While Curtis was undeniably fantastic in "Everything," a win for Bassett was undeniably more deserved. The actress' work not only left more of an impact on her film, but a win would have meant more to the bigger picture as a whole. 
Curtis' win squandered a massive opportunity for change
It only takes one viewing of "Black Panther: Wakanda Forever" to understand why Angela Bassett should have taken home the gold for best supporting actress. Even when not a single word is being uttered, Bassett steals the show. And when she does speak — holy moly, what an impact she has on the film. Her hard-hitting speeches and quieter moments radiate an unquestionable power that is more than enough to bring a room to pure silence. Keeping in mind that the performer is more than likely honing into the true feelings she harbored over Chadwick Boseman's death makes these moments all the more impactful. 
On top of this, her loss also marks a bigger loss within the industry. In the nearly century-long history of the Oscars, only 22 Black actors have won an Academy Award, with only nine of them being women. And many of these actresses won for roles that could be considered outdated, from Hattie McDaniel in 1939's "Gone with the Wind" to Octavia Spencer in 2011's "The Help." To have a Black woman not only win, but earn the award for portraying the queen of a powerful nation, could have made a real statement about how far things have come.
However, as sad as the loss is, nothing can take away the history that Bassett's performance and Oscar nomination made.
Jamie Lee Curtis isn't even the best supporting actress in Everything Everywhere All At Once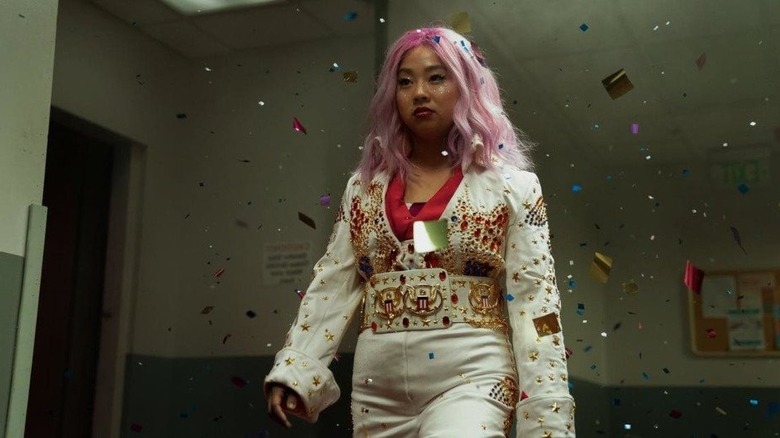 A24
Jamie Lee Curtis has had a prolific career, and there's a case to be made for her deserving an Oscar before now. After all, she's the first person people think of whenever someone mentions "scream queens." Her performance as Laurie Strode in John Carpenter's "Halloween" is iconic. At the same time, some folks believe that she was rewarded at this year's Oscars to make up for years of being overlooked, as opposed to her actual performance in "Everything Everywhere All At Once."
Furthermore, the "True Lies" star isn't even the standout supporting actress in "Everything Everywhere All At Once." Stephanie Hsu, who plays Joy and Jobu in the movie, has been hailed by many fans as the most notable supporting player in Daniel Kwan and Daniel Scheinert's ambitious comedy, while Curtis doesn't have much screen time in the grand scheme of things. The fact that people are arguing over which "Everything Everywhere All At Once" actress is more deserving is a testament to the strong performances across the board — but are they better than Angela Bassett's performance in Marvel's blockbuster?
Bassett is the undisputed queen of "Black Panther: Wakanda Forever." She has a meaningful role in the movie, and the online reaction to her being snubbed proves that many people were rooting for her to win an award. Bassett's time will come eventually, but it should have arrived at the 95th Academy Awards ceremony.