Shazam 2 TV Spot Spoils Surprise Major DC Superhero Cameo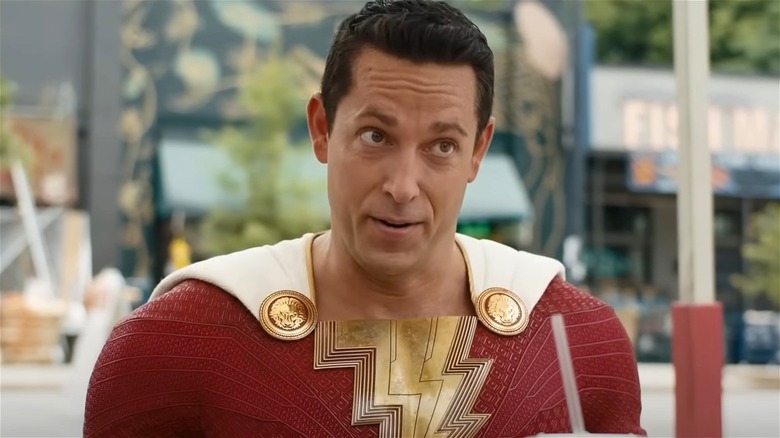 Warner Bros.
With a big comic book superhero franchise film like "Shazam! Fury of the Gods," you usually never know for sure which other superheroes might make a surprsie appearance until the movie opens and you start seeing tweets and other social media posts about surprise cameos. This movie is taking a different approach, though, with a recently released TV spot that completely gives away a cameo that was evidently originally intended to be a surprise.
If that doesn't make this clear enough, we'll state it one more time — if you want to keep this big cameo a surprise, don't read any further. 
Ready? Okay. It appears that the second "Shazam" movie has a tiny role for Gal Gadot's Wonder Woman, who appears in a TV spot for "Fury of the Gods" that premiered during "WWE Smackdown" on Friday night. This isn't necessarily the most shocking character who could appear: some fans were already convinced that Wonder Woman would be making a cameo in "Shazam! Fury of the Gods." However, this TV commercial turns all suggestions into outright confirmation, and raises an intriguing question about whether — if this version of Shazam becomes part of James Gunn's retooled new DCU" — Gadot will also be along for the ride. 
The Shazam director doesn't seem happy about the commercial spoiling the whole thing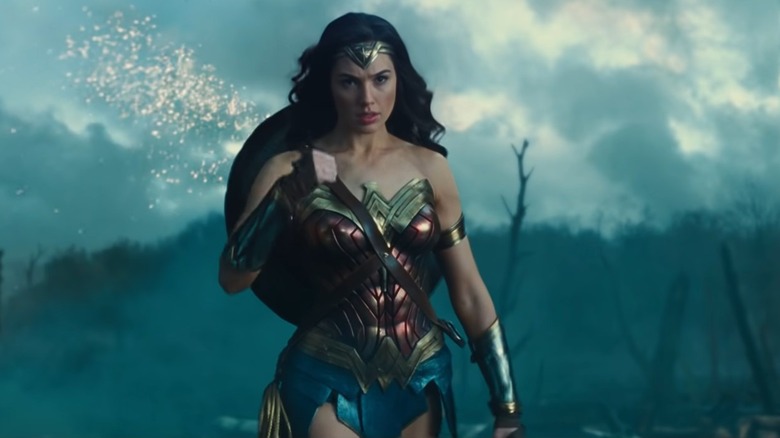 Warner Bros.
It seems likely that including Gal Gadot as Wonder Woman in a new TV spot for "Shazam! Fury of the Gods" represents an unexpected change in promotional strategy for the movie — and one that wasn't discussed with the creative team. That's especially true when you look at "Fury of the Gods" director David F. Sandberg's post on Twitter about it, where he wrote: "Well there's some big Shazam spoilers out there now. If you want to go in fresh maybe don't be online or watch tv with ads... Pretty good advice in general actually."
Whatever the reasoning behind the decision may be, it doesn't appear that the film's director was involved, and it seems like the movie was made with the intention of the cameo remaining a surprise. It's entirely possible that it's a moment much like Superman's "headless" appearance in the first "Shazam," and definitely not a major role in the film. 
Of course, it's possible that "Fury of the Gods" has some more DC Extended Universe cameos up its sleeve, since the new DCU won't actually take effect until the release of "The Flash." In any case, you can find out for yourself when "Shazam! Fury of the Gods" hits theaters on Friday, March 17, 2023.
What does this mean for Wonder Woman's future?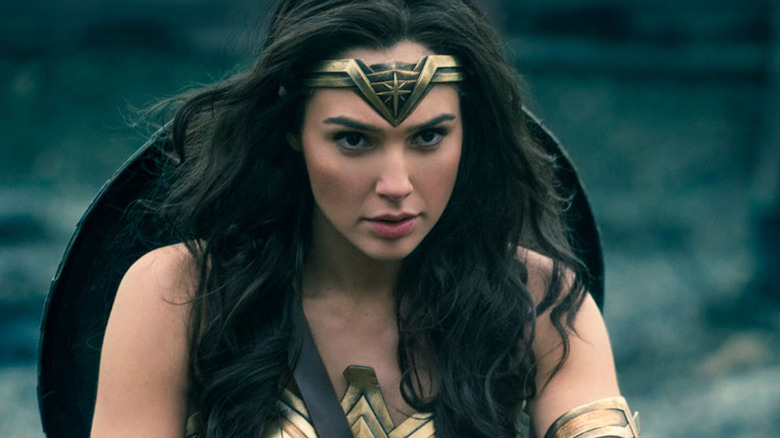 Warner Bros.
The future of Gal Gadot's place in DC's cinematic franchise remains unknown. Plans for "Wonder Woman 3" were scrapped after James Gunn and Peter Safran were appointed as the heads of DC Studios, suggesting that the actress had been banished to The Phantom Zone with Henry Cavill and Dwayne Johnson. However, her surprise cameo in the "Shazam! Fury of the Gods" TV spot is a positive sign.
As previously mentioned, Gunn and Safran's DCU will debut after "The Flash," but it seems the former wants Wonder Woman to be part of the saga. Back in February, Gunn took to Twitter and revealed that the "Goddess of Truth" has a place in his future plans. Furthermore, he informed his followers that the character won't be abandoned for too long. As of this writing, it's unclear if he was referring to Gadot's iteration of the Amazonian warrior or a different version.
With "Superman: Legacy" and "The Brave and the Bold" reportedly set to recast "The Man of Steel" and Batman, respectively, it's possible that DC has similar ideas in mind for "Wonder Woman" projects. That said, we probably won't know for sure until a new movie or series involving her is announced — unless DC decides to spoil more surprises in random TV spots down the line.