The Ted Lasso CGI Theory Made Brett Goldstein Start To Question His Reality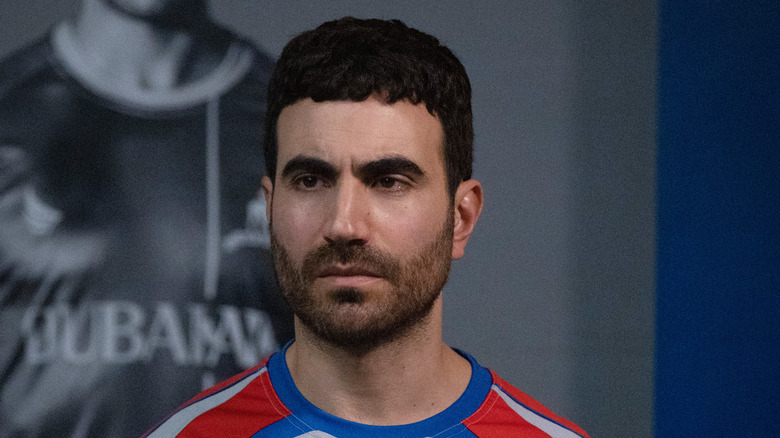 Apple TV+
Ted Lasso (Jason Sudeikis) may be the star of his own Apple TV+ series, but the fictional character's journey would not have been quite as successful without those who inhabit his world. It could be argued that Roy Kent (Brett Goldstein) is even more recognizable than the lovable American coach. Being here, there, and everywhere isn't just a rallying cry for the former AFC Richmond captain turned coach; fans couldn't get enough of the character, embracing everything from Funkos to fan cams of Kent.
Much of the credit for the endearing appeal goes to his portrayer, Brett Goldstein. The writer-actor is a two-time Emmy winner for the performance. He's also used the success of "Ted Lasso" to create and executive produce the Apple TV+ series "Shrinking." The latter is garnering positive reviews for the streaming service while also giving Goldstein the chance to work with legendary actor Harrison Ford.
However, not all fans have been content in reveling in the actor and his gruff but lovable character. Their assumptions about Kent led to a surprising theory—one that would extend to Goldstein himself. Its prevalence led even him to question what was real.
Goldstein used chocolate milk to ruin the theory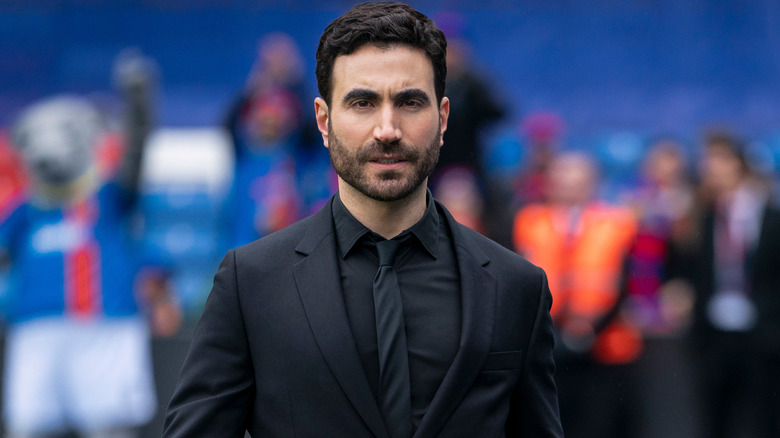 Apple TV+
Of all the strange TV theories out there, this might be one of the strangest. According to some viewers, Roy Kent is actually a CGI character. Their reasoning in one Reddit thread alone delved into comparisons with video game creations, while another compared him to designs seen in "The Adventures of Tintin."
Goldstein got a chance to set the record straight while appearing on a 2022 episode of "Jimmy Kimmel Live." Kimmel asked the actor if he knew about those CGI theories surrounding Roy Kent. Goldstein took it all in stride and admitted to being quite aware of the odd topic. The actor referenced a comment that suggested he looked like a character out of the long-running "Grand Theft Auto" video game franchise.
Goldstein said the theory was disconcerting and prompted him to ponder the nature of reality. He compared it to a sci-fi premise, noting that he's seen numerous sci-fi films (he's even appeared in a sci-fi show, the BBC series "Doctor Who," though he didn't mention this). The "Twin Peaks" aficionado is no stranger to wild and wonderful journeys. It also brought back memories of comments from ex-girlfriends. According to the actor, they called him a tin man. "I assumed was like because emotionally but they may have meant an actual robot," he said.
Kimmel proposed an idea for disproving the theory, something the actor admitted was difficult to refute. Simply put, he suggested the "Ted Lasso" star drink a glass of chocolate milk. Why that beverage? According to the host, he's never seen a CGI character drink it. Goldstein played along with the bit, asking for confirmation that CGI characters are not lactose intolerant. He did indeed drink the milk, eliciting audience applause and Kimmel's joking assertion that the actor is real and exists.