AFC Richmond Has A New Captain In The Ted Lasso Season 3 Trailer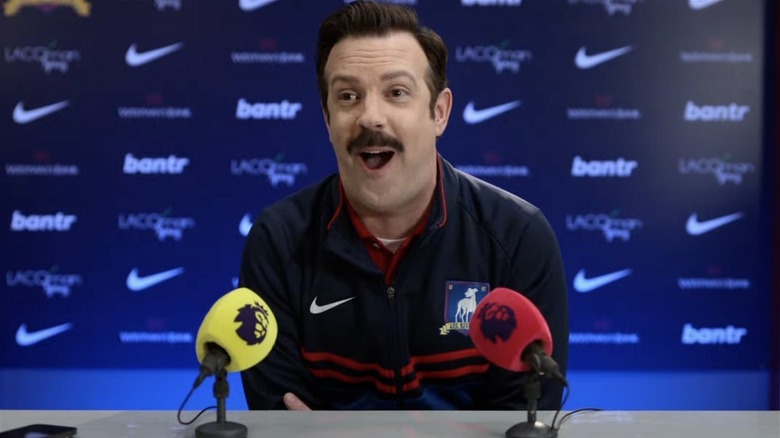 Apple TV+
Season 3 of "Ted Lasso" is set to arrive next month, and Brett Goldstein has teased the final outing for the titular soccer coach and his players at AFC Richmond. As is the case with most final seasons of beloved TV shows, it's probably going to be an emotional affair that culminates with some teary-eyed goodbyes. At the same time, the trailer has also teased some new beginnings for some characters. 
The end of Season 2 saw Nate (Nick Mohammed) accept the manager's position at West Ham United, fully cementing one of the most infuriatingly brilliant heel turns in the history of television. Nate ain't so great in the Season 3 trailer, but he might finally get the limelight and recognition that he's always desired. 
On a more positive note, however, a well-deserving member of the AFC Richmond squad might have inherited the captain's armband from Isaac McAdoo (Kola Bokinni), who took over after Roy Kent (Brett Goldstein) hung up his boots — but will he lead this ragtag group of upstarts to glory?
Sam Obisanya appears to be AFC Richmond's new captain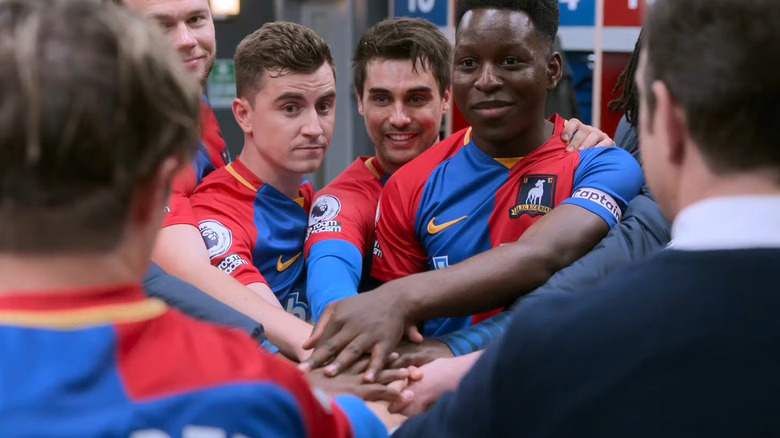 Apple TV+
The "Ted Lasso" Season 3 trailer doesn't give away much in terms of plot. However, it does tease a promotion for Sam Obisanya (Toheeb Jimoh), the defender-turned-midfielder who's solidified himself as one of the team's most important players. Toward the end of the trailer, he tells his teammates how much he loves them during an inspirational dressing room pep talk, and the scene shows him sporting the captain's armband.
For now, it remains to be seen if Sam will be the full-time captain on "Ted Lasso." It isn't uncommon for footballers to take on that role for one-off games, especially if the usual captain and vice-captain are suspended. That said, it appears that the back of McAdoo's head can be spotted in the scene too, suggesting that he's part of the starting 11 for the game in question.
Still, Obisanya is one of the most popular and influential members of the squad, and the manager has been fond of him from the get-go. So, really, he's the perfect candidate for the captaincy.