Harrison Ford Surprised Brett Goldstein By Declaring Shrinking One Of The Best Scripts He'd Ever Read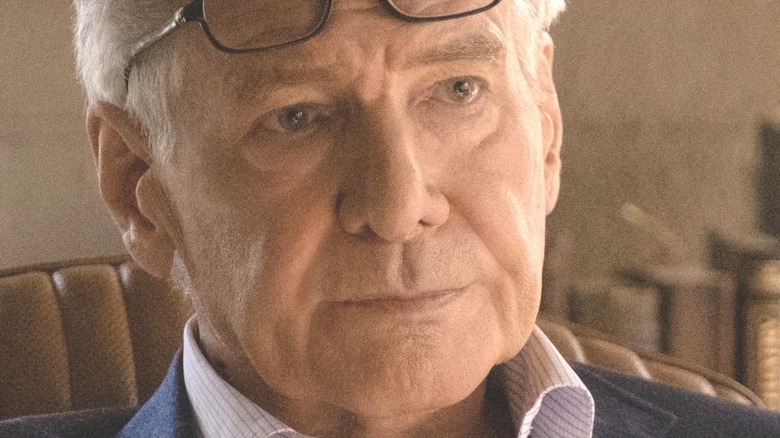 Apple TV+
Harrison Ford has been in tons of fantastic movies with great scripts, from playing Han Solo in the Star Wars films to the titular character in the Indiana Jones series, as well as countless others. So when Ford says a project has the best scripts he's ever read, that has to count for something.
As it turns out, that's what the famous actor said about the upcoming Apple TV+ series, "Shrinking," in which he plays Dr. Paul Rhodes, who confronts therapist Jimmy Laird (Jason Segal) about his unconventional and potentially unethical style of therapy he adopts after the death of his wife. Ford's praise for the script isn't rare, however, as reviews for "Shrinking" call the 10-episode series equally funny and heartfelt.
As recently discussed, it was actor, comedian and writer Brett Goldstein who had the job of convincing Ford to join the show's cast. Here's how that went down.
Brett Goldstein thought Harrison Ford must have been talking about another script at first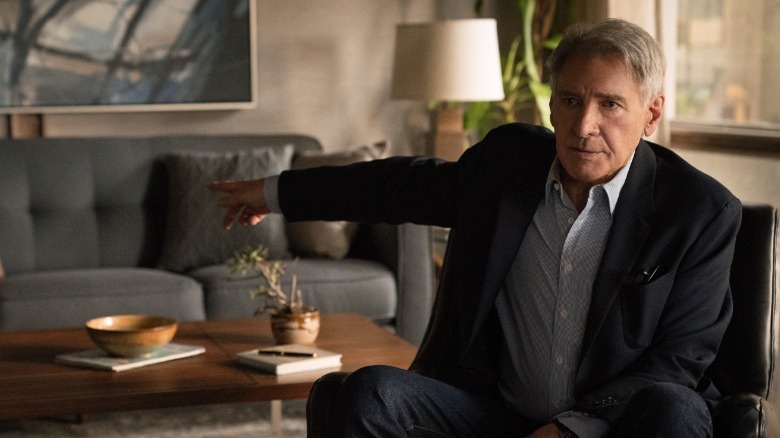 Apple TV+
Before talking about "Shrinking" with Stephen Colbert on his talk show, Brett Goldstein first discussed his cameo in "Thor: Love And Thunder" as Hercules, as was revealed in the film's post-credits scene. As he told Colbert, he had to convince his parents to see the movie so they could be surprised by his appearance at the end.
Moving onto "Shrinking," he and the other writers on the show said they initially offered the role to Harrison Ford as a joke because the actor rarely works on TV shows and is obviously hard to book given his status. However, Ford liked the script and gave Goldstein a call, which he rejected because he didn't recognize the number. It was hard to find the right time to meet up, as Goldstein was doing a comedy gig and Ford was filming "Indiana Jones 5," but they finally found a time that worked.
"So I turn up at the apartment, ring the doorbell. Han Solo answers the door, and I'm like, 'Hello mate!'" Goldstein told Colbert. "And I go in the house, and he goes, 'Best script I've ever read.' And I go, 'Shrinking?' Because I've seen 'Raiders of the Lost Ark,' that's a very good script. What are you talking about? And then I see on his table, he's got loads of scripts, and I go, 'Oh, he thinks I'm someone else. He's thinking of the wrong thing.' And I see the 'Shrinking' script and I point at it and I go, 'Shrinking?' And he goes, 'Best dialogue I ever read.' And I go, 'Oh, okay. Do you wanna be in it?' And he goes, 'Yeah!' And I go, 'Okay then.' And then he goes, 'Is that business done?' And I go, 'Looks like it.' And he goes, 'Let's eat!'"
"Shrinking" comes exclusively to Apple TV+ on January 27.