Penn Badgley Badly Bombed A Charmed Audition (And That's For The Best)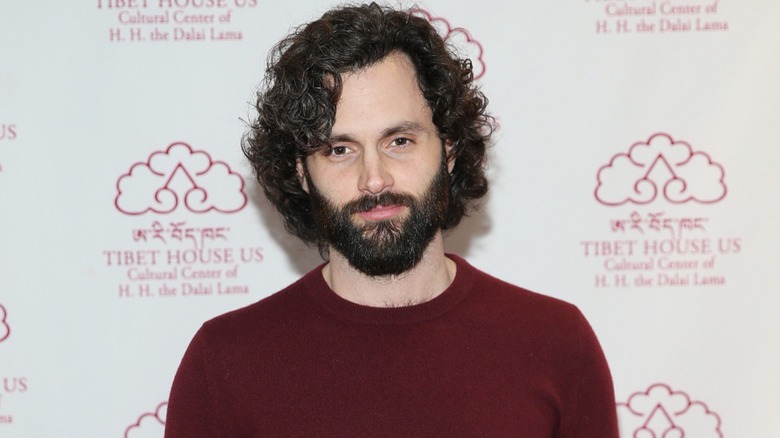 Rob Kim/Getty Images
Penn Badgley has mastered the art of crafting a suave and sophisticated character, be it a gossip girl or a serial killer in "Gossip Girl" and "You" respectively. It helped that both of those shows and the characters of Dan Humphrey and Joe Goldberg benefited from perceptive writing, of which for Badgley, is a hallmark that spurns his dedication. But the actor had a tough time getting his unique approach across when demonstrating for a role.
Auditioning has never been his strong suit, with "The Paper Stone" star telling Elle, "Auditions are so painfully awkward a lot of times. I mean you go into them knowing that you're not gonna get it." That part he was alluding to was for "Charmed," which Badgley badly bombed before realizing it was a blessing-in-disguise.
The actor further shared how auditioning for the supernatural series was likely the 100th time he had done a test reading. Despite how terrible the audition turned out to be, the actor did not let the denial get him down. As it turns out, his heart was not in the character, thanks to some cheesy dialogue.
Badgley revealed he likely lost the Charmed role because he was not dedicated to the part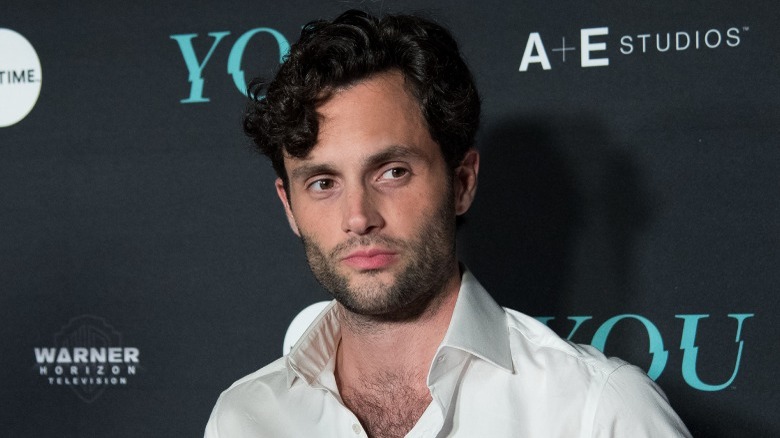 Mike Pont/Getty Images
When revealing his audition experiences as part of Elle's "First Thing With" video series, Penn Badgley shared some insight into the process as a whole and why his efforts didn't pay off for The WB's "Charmed." After stating how the show was nearing his hundredth line reading for acting jobs, the actor added, "But they all feel like your first in some way. I just gave a terrible line reading, a terrible, terrible line reading. Because the line was terrible, frankly, and my heart was not in it. I didn't want to be there."
He continued by expressing how of the numerous scribes in the room with him, one of the writers started laughing when he read the dialogue. This gave Badgley the impression that even the screenwriter didn't want to be there either. Sometimes in the world of acting, giving it your all is not always the best approach. It is difficult to know exactly what it is that executives or directors are looking for in the part. But when one of the architects of a show's narrative finds the material to be unintentionally humorous, maybe the part was a joke to begin with. Oddly enough, Penn Badgley would go on to have several close calls and misses when it came to further auditions. 
The actor has a previous history with close call auditions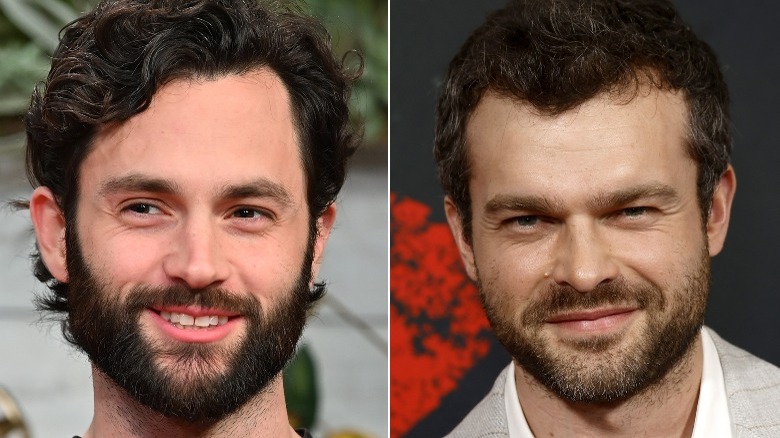 Slaven Vlasic/Getty & Frazer Harrison/Getty Images
Although Penn Badgley had hesitations about playing Dan on "Gossip Girl," he would ultimately get the part, but only after a minor technicality. The role of Dan Humphrey was originally given to Alden Ehrenreich, the future star of "Solo: A Star Wars Story." According to casting director David Rapaport in a 2019 interview with Entertainment Weekly, he originally wanted Ehrenreich to play the charismatic character later revealed to be the real identity behind Gossip Girl. He ultimately parted ways with Ehrenreich when he was deemed too short when standing next to Blake Lively (Serena van der Woodsen), so he gave the role to Badgley.
Another loss for the actor was competing with Aaron Paul to play Jesse Pinkman in none other than "Breaking Bad." This is as it should be since it is impossible to imagine anybody other than Paul bringing Pinkman to life. But as we all know, Penn Badgley got to deliver on some of the intensity such a performance would have required when he effortlessly stepped into the multifaceted world of Joe Goldberg in "You." Things always seem to happen for a reason when it comes to auditions.