Gossip Girl's Penn Badgley Had Some Hesitations About Playing Dan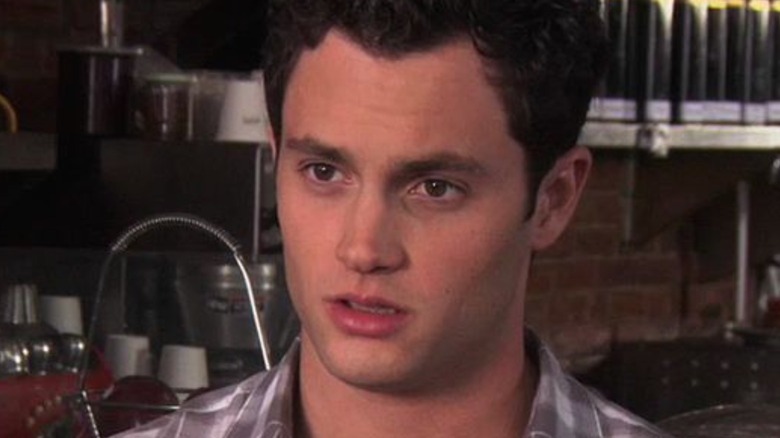 The CW
During its six-season run from 2007-2012 at The CW, "Gossip Girl" explored the trials and tribulations of a group of Upper East Side Manhattan affluent teenagers. The teen drama went on to captivate youth pop culture much in the same way that "Beverly Hills, 90210" had in the 1990s. By the end of the series, the program had veered into implausible melodrama more than once even in light of its long-running soap opera appeal. But its cult status lives on. The show helped launch the acting careers of Blake Lively (Serena van der Woodsen), Leighton Meester (Blair Waldorf), Chace Crawford (Nate Archibald), and Ed Westwick (Chuck Bass).
Of the large ensemble cast, Penn Badgley, who played working-class student Dan Humphrey, would go on to play yet another brooding and mysterious part in Netflix's "You." For some, Dan and his on-again, off-again relationship with Serena formed one of the worst couplings on "Gossip Girl," but ultimately an enduring bond since the two married in the series finale. Surprisingly, Badgley had some initial hesitations about playing Dan even though the program became a hit, the "You" star has revealed in a new interview.
On an episode of "Happy, Sad, Confused" earlier in February, the actor was asked if it were true he read opposite Jennifer Lawrence during her audition for Serena van der Woodsen. Badgley revealed he turned the part down but the showrunners were adamant he would play Dan. "I do not think I contributed that much ... What everybody else brought to their characters I think was so distinct. I had no idea. Like, I was resisting it. To me, I was not the person to play that, to be on that show," he added.
Dan was 'not the heart of that show'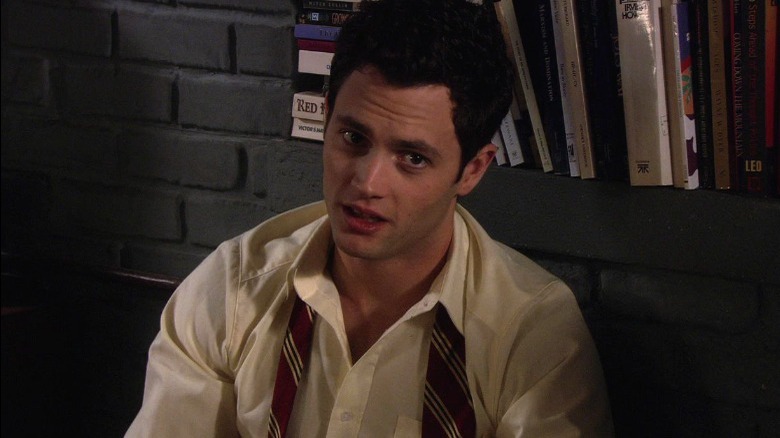 The CW
Throughout the five-year-plus run of "Gossip Girl," Dan Humphrey's awkwardness and insecurity defined his best and worst traits. But these personality characteristics were initially not something Penn Badgley was interested in exploring.
"And here's why I think I actually am onto something because Dan was not the heart of that show," Badgley said, providing some context about why he never felt he was right to play the role. "This is what I actually feel comfortable going on record saying. It's not like, 'Oh, I did nothing or I'm trying to diminish my role in it.' Okay, no fine, but I think actually what the fans of that show came to love really was Chuck [Bass] and Blair [Waldorf]."
While Dan was always trying to be the nice guy, Badgley noted that "Gossip Girl" was always an "amoral" show. Chuck and Blair's life of wealth and high drama was a fantasy that the series was great at portraying.
He added, "[The] whole point is that everybody wanted to be Chuck and Blair and nobody in the world can ever be Chuck and Blair, because they were 60-year-olds in [the bodies of] 16-year-olds. They had the relationship of like French artists with billions of dollars in their mid-forties, drinking scotch and smoking cigars and flying around the world. I mean, nobody lives that life but that's what the show is about. Not the guy who's sitting on the sidelines judging it all."