Breaking Bad's Aaron Paul Recalls Competing With Penn Badgley For The Role Of Jesse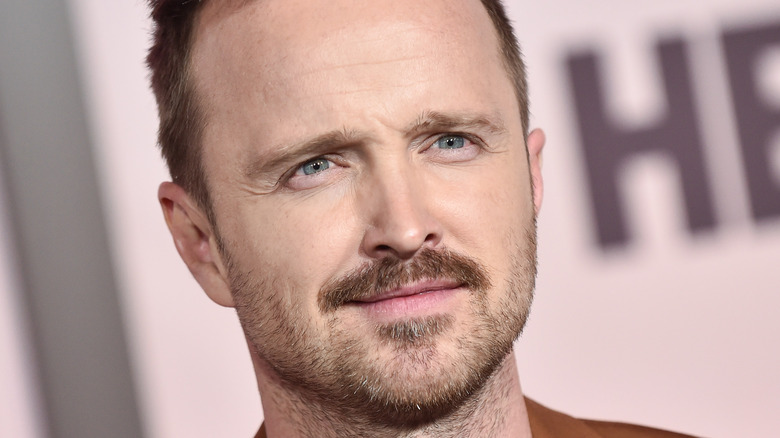 DFree/Shutterstock
Aaron Paul's performance as Jesse Pinkman in "Breaking Bad" was brilliant, often funny, frequently sympathetic, and sometimes gut-wrenching. The amount of praise Paul got for his portrayal is one of the many reasons we can't imagine anyone else playing him. Jesse Pinkman is Aaron Paul, Aaron Paul is Jesse Pinkman. The two exist more or less synonymously in pop culture's collective imagination. Paul himself said that landing the role was enough for his life and career to be changed forever (via The Guardian).
But then, few movies or series find their perfect actor the first time around; most end up going through an extensive process of auditions and callbacks. Many of these stories are enough to have us wondering, "what if?" What if, for example, Doc Brown in "Back to the Future" had been played by Jeff Goldblum instead of Christopher Lloyd (via Vulture)? Or if John Travolta had played Forrest Gump instead of Tom Hanks (per Far Out Magazine)?
Of course, those parts ended up going to actors with established profiles. When "Breaking Bad" was cast, Paul was a relative unknown in Hollywood. Going into the audition, many in his position would see any contenders as competition. For Paul, he ended up competing with none other than future "You" star Penn Badgley.
Aaron Paul had some serious competition for the role of Jesse Pinkman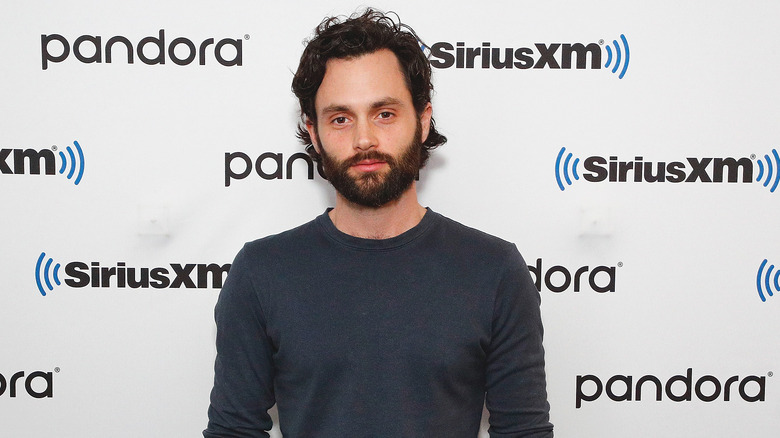 Astrid Stawiarz/Getty Images
During a video interview alongside co-star Jesse Plemons for Entertainment Weekly in 2019, Aaron Paul mentioned that "Penn Badgley was one of the guys that was testing." At the time, Badgley had become something of a recognized face via his roles in "John Tucker Must Die" and "The Bedford Diaries" (per IMDb). He would later go on to achieve greater success in "Gossip Girl," "Easy A," and "You." Indeed, Chace Crawford, one of Badgley's "Gossip Girl" co-stars, remembered discussing Badgley being up for the role of Jesse (via the Independent).
Fans will never really know what Badgley might have brought to the role of Jesse Pinkman, though, interestingly enough, it seems Paul thought an entirely different actor was his main competition for the part. But as it turns out, all these years later, Paul can no longer remember who this actor was. His performance, however, still sticks in Paul's memory.
"But this other guy really ... right when he walked in, I was like, 'oh my God, that guy looks like a meth addict.'" Paul was quick to clarify that it wasn't that he looked like he was actually addicted to methamphetamine but rather that he took to the role so effortlessly. "I mean, he was just like in the role!" said Paul. "You know? 'Oh my God, this guy is gonna steal it from me.'" As we all know by now, and luckily for Paul, he was the perfect choice for Jesse Pinkman.