Disney CEO Bob Iger Questions The Need For More Solo MCU Franchises (And He Might Have A Point)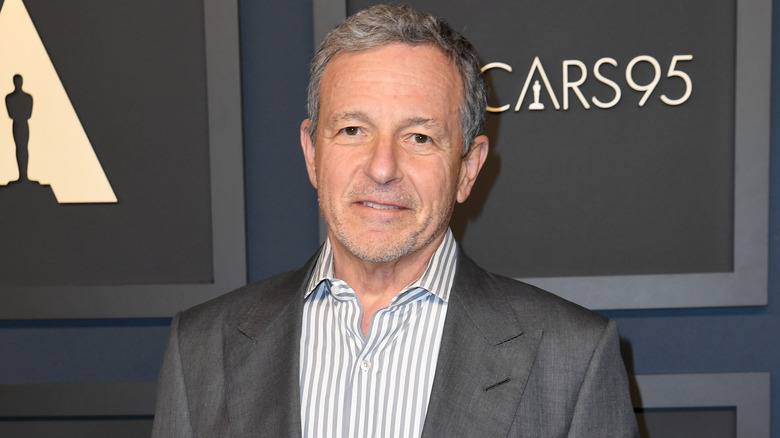 Jc Olivera/Getty Images
Disney Chief Executive Officer Bob Iger not only has the daunting task of leading all aspects of the House of Mouse, but he must continue to keep one of its most valuable intellectual properties, the Marvel Cinematic Universe, fresh and relevant. And just as the Avengers found the going tough against Thanos during the "Infinity Saga," the Disney CEO might be facing his darkest hour yet.
Phase 5 is undoubtedly off to a bumpy start thanks to the divisiveness between moviegoers and critics' opinions of "Ant-Man and the Wasp: Quantumania." And the film's $455 million global take arguably isn't what Iger and Marvel Studios hoped for either. And at Morgan Stanley's 2023 Technology Media and Telecom Conference, Iger questioned the need for more standalone MCU franchises.
"Marvel — there were 7,000 characters, there are a lot more stories to tell," Iger said while speaking at Disney's presentation (via IndieWire). "What we have to look at — at Marvel — is not necessarily the volume of Marvel storytelling, but how many times we go back to the well on certain characters." So, does Iger make a valid point when it comes to the MCU's future?
Can the MCU do without more solo franchises?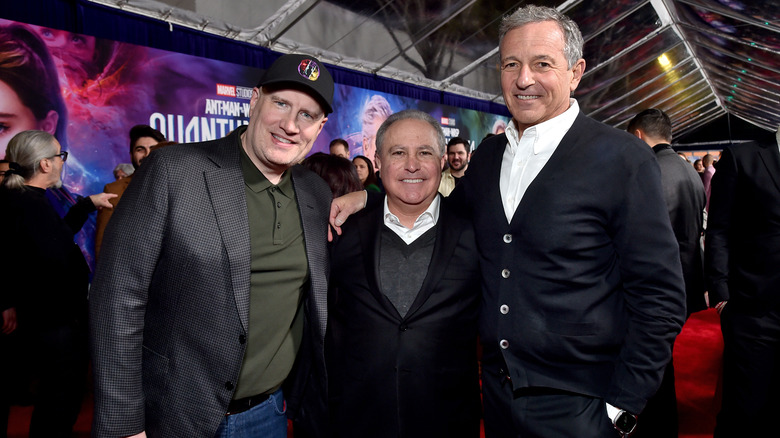 Alberto E. Rodriguez/Getty Images
Walt Disney CEO Bob Iger makes a valid point when he questions the need for more solo franchises in the MCU. But does the presumed poor performance of Phase 5's "Ant-Man and the Wasp: Quantumania" really hold water? Sure, if you compare the third entry in the "Ant-Man" series against the likes of "Avengers: Infinity War" and "Avengers: Endgame," "Quantumania" doesn't appear to be on track to become the multi-billion-dollar success the "Avengers" sequels turned out to be.
But when stacked up against comparable entries in its own trilogy, including "Ant-Man's" $519 million worldwide take and its follow-up "Ant-Man and the Wasp's" haul of $623 million, "Quantumania" is sizing up nicely to surpass both of its predecessors at the box office. And even Iger admits to the power of sequels, but he also questions the need to continually revisit a particular character in a standalone format.
"Sequels typically work well for us," Iger said during the Disney presentation at Morgan Stanley's 2023 Technology Media and Telecom Conference (via IndieWire). "Do you need a third or a fourth, or is it time to turn to other characters? There's nothing in any way inherently off in terms of the Marvel brand." Iger's solution to the problem is a simple one, and he might be on the right track when he seeks to inject a freshness into an old, reliable source: The Avengers.
More Avengers could be the answer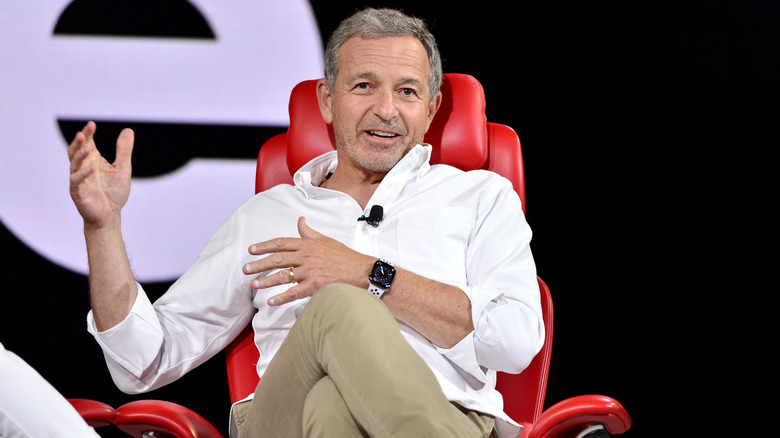 Jerod Harris/Getty Images
So, does the Marvel Cinematic Universe really need, or will it even benefit from, more solo franchises in Phase 5 of the MCU and beyond? One needs only look at the sheer disappointment of Phase 4 to find the most likely answers. Marvel followed up "Avengers: Endgame" with "Black Widow." Scarlett Johansson's Natasha Romanoff embarked on her first solo adventure, which actually made an excellent impression and impact on the fans according to its A- CinemaScore and 91% audience score on Rotten Tomatoes. But the film barely cleared $379 million globally.
"Shang-Chi and the Legend of the Ten Rings" followed, and the film dazzled both critics and fans, but it also underperformed during its theatrical release to the tune of only $432 million. Even the highly anticipated "Black Panther: Wakanda Forever" failed to join the billion-dollar club. In fact, only Phase 4's "Spider-Man: No Way Home's" $1.9 billion lived up to the MCU measuring stick set by "Avengers: Infinity War" and "Avengers: Endgame." 
So, Iger's instincts to cash in on Marvel's superheroes united rather than in more solo endeavors seems a pretty safe bet. "I think we just have to look at what characters or stories we're mining," Disney CEO Bob Iger said (via IndieWire). "And if you look at the trajectory of Marvel over the next five years, you're going to see a lot of newness. We're going to turn back to the 'Avengers' franchise, but with a whole set of different 'Avengers.'"