Andrea Savage Feels Her Comedic Resume Adds A Nice Sparkle To Tulsa King's Stacy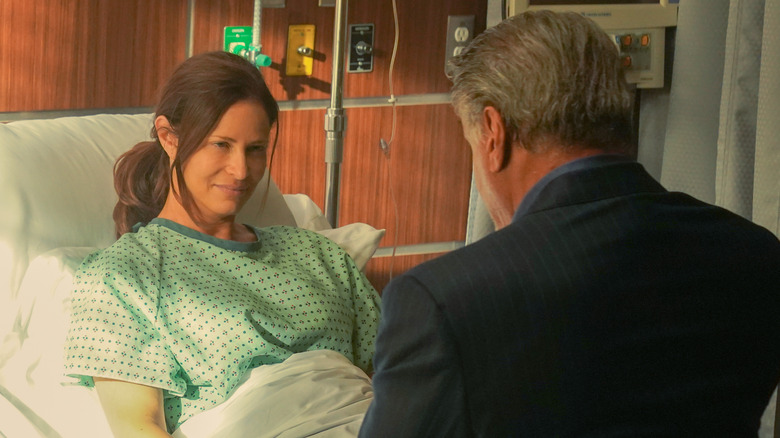 Brian Douglas/Paramount+
Taylor Sheridan has become one of the biggest names in television following the massive success of his neo-western series "Yellowstone" and its subsequent spin-offs. In turn, the acclaimed writer has also launched follow-up projects like "Mayor of Kingstown" and "Tulsa King," which are also quite popular. 
"Tulsa King" follows a disgraced mafia enforcer and ex-con as he's shipped off to the titular Oklahoma locale following a lengthy prison stint. As Dwight "The General" Manfredi (Sylvester Stallone) acclimates to his new surroundings, he begins to ally himself with some of the outcasts among the local population, just in case further retaliation should come from his old crime syndicate.
Like many other Sheridan projects, "Tulsa King" focuses on issues from multiple sides, meaning we also get the point of view of local law enforcement through characters like ATF agent Stacy Beale (Andrea Savage). While the show can be plenty serious, Savage thinks that the comedy work she's done in the past has also helped to bring some levity to the series.
Andrea Savage thinks that comedic actors approach drama differently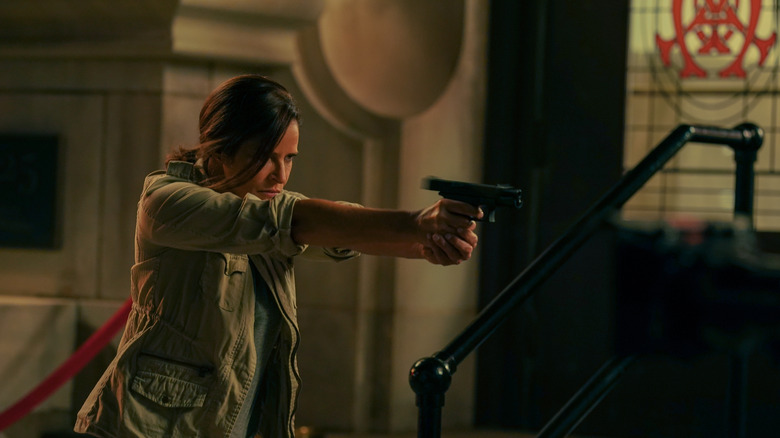 Brian Douglas/Paramount+
Speaking to Decider, Andrea Savage explained how overjoyed she was to land her role as Stacy Beale on "Tulsa King." The performer also got into why she thinks comedic actors are able to bring something different to a dramatic role, and how that can sometimes make things feel more fresh.
"I think I bring the comedic part, that sort of confidence, and I think, a different kind of way that character can be seen versus the more cliché dramatic actress playing it," Savage said. "I think just inherently just comedy people like are going to play it slightly different. Because you just come at it from a different way."
Savage also seems to think that the role of Stacy could have been somewhat thankless on "Tulsa King" and that she helped to invigorate it with a different energy. "For a role that I feel like could have been very basic, I like to think that bringing in someone with a comedy background like it just gives it like a little sparkle to it that you kind of can't put your finger on," the actor elaborated.
With "Tulsa King" already renewed for a second season and Stacy Beale having survived her brush with death in the Season 1 finale, fans can look forward to seeing more of her when the show returns.