Ghosted: Ana De Armas Is Already Getting Trolled For Her Wig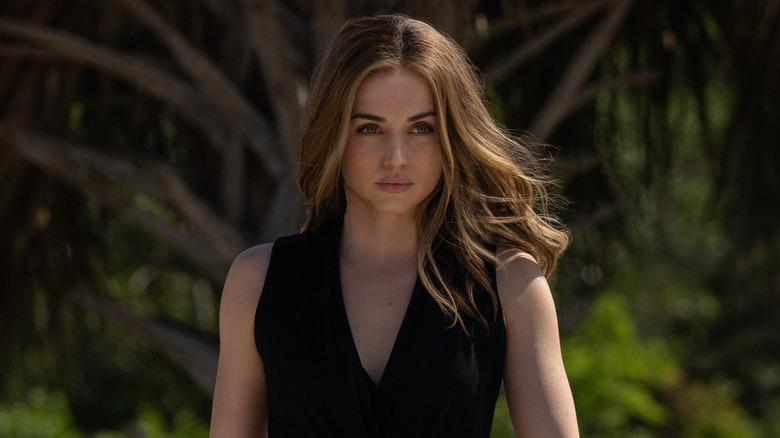 Apple TV+
Wigs are part and parcel of spy stories. In everything from "Killing Eve" to "Goldmember" to Sean Connery's James Bond films, wigs have appeared front and center. Sometimes, in the case of the latter movies, it was just Connery wearing the hairpieces.
Nevertheless, not all wigs are created equal. And even though a top-notch spy series like "The Americans" can inspire rankings and listicles of the show's best wigs, there are still on-screen spies who don't achieve sartorial success. Unfortunately for Ana de Armas, her wig in "Ghosted" may ultimately place her in that ignominious group. 
After the trailer for "Ghosted" dropped yesterday, fans immediately applauded the pairing of de Armas and Chris Evans again, after previously seeing the pair in 2019's "Knives Out" or 2022's "The Gray Man." Overall, the story about a lovelorn man named Cole (Evans) chasing after the super spy Sadie (de Armas), who ghosted him, seems to have a lot of potential. But today, fans are noticing de Armas' artificial mane in the film and having second thoughts.
Some fans think de Armas' wig looks cheap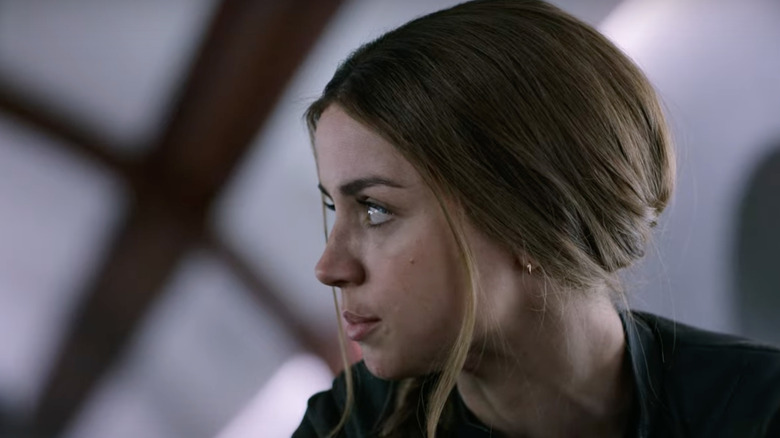 Apple TV+
In the trailer for "Ghosted," Ana de Armas appears to be rocking a strawberry-blonde hair color that hides the natural dark brown hair she sported in previous films. The Marilyn Monroe biopic "Blonde," for which Armas wore an iconic blonde wig and nabbed an Oscar nomination, is a major exception. Still, despite de Armas' past success with that wig, there are fans who are gunning for her hair.
Twitter user @defrostjbb openly wondered how big the movie's wig budget was after seeing de Armas, while @ExposingDeArmas compared the Cuban-Spanish actress to the killer robot doll M3GAN. Perhaps more savagely, @TheTrueBoricua wrote, "Whoever approved the wigs and whoever picked out the wigs for the movie ghosted you should be fired and tried in a criminal court and never be hired again in any movie ever."
Whether or not anyone in Hollywood can find de Armas' wig horrendous enough to terminate someone from work is yet to be seen, but in the meantime, we have these tweets. Also, the movie still looks pretty entertaining.