Deadpool 2 First Reactions Unveiled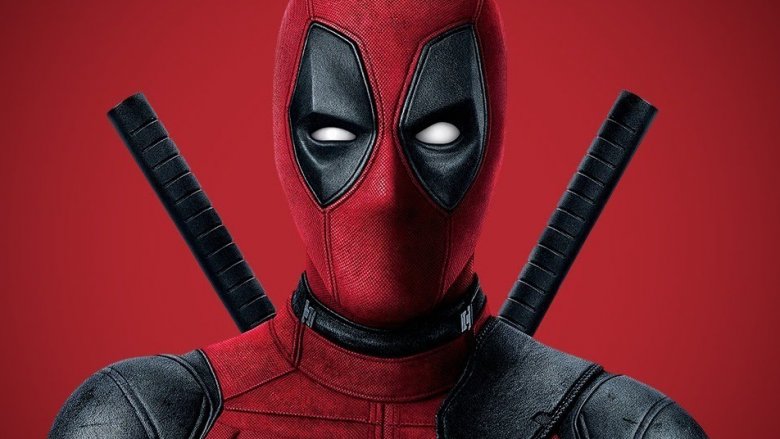 20th Century Fox
Walking into a sequel as hotly anticipated as Deadpool 2 is scary, since the very notion of a flick that follows up the hyper-successful original Deadpool raises weighty questions: Will it be as funny, raunchy, and action-packed? Can Ryan Reynolds really strike gold twice as the Merc with a Mouth? And if we just saw Josh Brolin as Thanos in Avengers: Infinity War, can we actually enjoy him as Cable? 
Take a deep breath, Deadpool fans: we now have answers to most of those questions. 
Ahead of the sequel's May 18 release, Deadpool 2 premiered early screenings to critics, who have wasted no time in revealing their thoughts about the film that also stars Zazie Beetz as Domino, Terry Crews as Bedlam, Lewis Tan as Shatterstar, Morena Baccarin as Vanessa, Julian Dennison as Russell, Stefan Kapičić as Colossus, Leslie Uggams as Blind Al, Karan Soni as Dopinder, Bill Skarsgård as Zeitgeist, and Rob Delaney as Peter. The first reactions to Deadpool 2 are promising and prove that yes, sequels really can be as good (or even better) than the original. 
ScreenRant news editor Molly Freeman had near-endless love for Deadpool 2, writing that she enjoyed the film more than its predecessor thanks to its careful balance of action and comedy and the dynamic between Cable and Domino. "I liked Deadpool 2 more than the first movie. I think it's more ambitious, and it pays off. There's plenty of humor, action, and drama — and the movie balances it well. Cable and Domino are standouts (I love them and I can't wait for X-Force). Plus there are some FUN surprises." 
However, Freeman mentioned that the sequel "makes a narrative decision that is not great," and that there's more of something in the movie — she didn't divulge specifics in an effort to avoid spoilers — than she hoped would be. Might she be talking about the embattled actor T.J. Miller, who portrays Weasel in Deadpool 2? 
Matt Singer of ScreenCrush had a similar experience watching Deadpool 2, since he "wasn't a huge fan" of the original film. "I liked Deadpool 2 more than the first one," he shared on Twitter. "Slow to start but all the stuff with X-Force and Cable (and Peter!) works surprisingly well." 
Another critic who really disliked the OG Deadpool but was impressed by the sequel was Uproxx's Mike Ryan, who tweeted after seeing the film, "Deadpool 2 beat me into submission until I was actually enjoying myself. Also it features my now favorite post-credit[s] scene. I'm still legit shocked that I enjoyed this movie."
IndieWire's Kate Erbland also mentioned the mysterious after-movie scene in Deadpool 2, hinting that it's going to take fans by surprise. "Deadpool 2: I'll say this, it earns the h*** out of that R rating," she wrote. "And the cameos. And the post-credit scenes."
Indie filmmaker Sammy Paul stated that fans are "gonna wanna stick around for those post-credits," and praised the sequel for managing to be both "subversive and weirdly sweet" while still having "all the hilarity and self-awareness of the first film."
Steven Weintraub, editor-in-chief at Collider, mirrored that belief in his reaction to Deadpool 2: "Happy to report Deadpool 2 is a lot of fun and had me laughing beginning to end. Stuff after the credits is *awesome.* All the people added to the film were perfectly cast. Avoid spoilers. Always makes it a better experience."
CinemaBlend managing director Sean O'Connell called Deadpool 2 "the perfect sequel" that takes what made the first film so great and punches it up to the highest power. "[Deadpool 2] doubles down on everything that fans love about the original, and fixes some of that film's issues," he tweeted. "Huge, huge laughs that play the audience like a fiddle. [Ryan Reynolds] destroys as Wade. Great action, fantastic comic nods. A killer ride!" O'Connell also added that the film "very much so" explores the "darker, more depressing side of Deadpool," so fans should expect some hard-hitting moments as well.
But arguably the best and boldest first reaction to Deadpool 2 came from Vox senior reporter Alex Abad-Santos, who definitively stated that "Deadpool 2 is better than Infinity War."
We can find out just how true that statement is, and craft an opinion of our own, when Deadpool 2 arrives in theaters on May 18.