What you need to know before you see The First Purge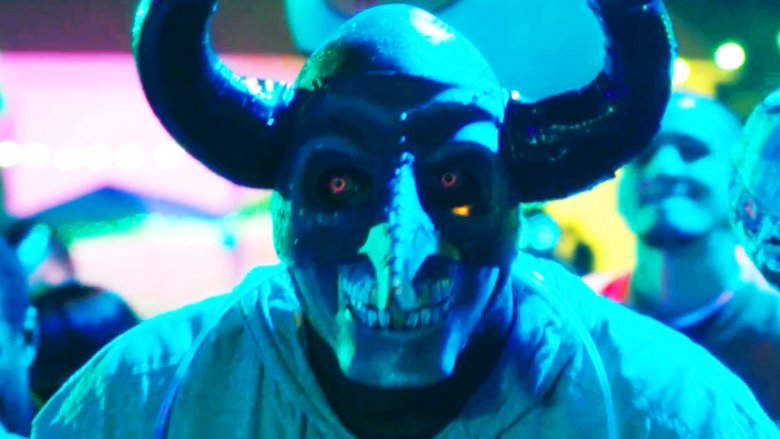 Although The Purge: Election Year seemed to offer up a logical conclusion to James DeMonaco's dystopian film trilogy, the films' creator isn't done scaring the pants off anyone with a finger on the political pulse just yet. For its fourth outing, The Purge series is heading back in time to the very first Purge event staged by the New Founding Fathers of America (NFFA) to showcase how and why such a brutal holiday became so ingrained in society to begin with.
The First Purge will arrive in theaters on Independence Day 2018, and the timing of that release is no accident; the film is expected to be as direct with its real-life sociopolitical parallels as the prior installments — if not more so — and the picture's promotional campaign hasn't been shy about leveling criticism toward the current state of the American union. Here's what you need to know about The First Purge before you head out to your local theater to see it on July 4.