Are Family Guy's Seth MacFarlane And Mila Kunis Friends In Real-Life?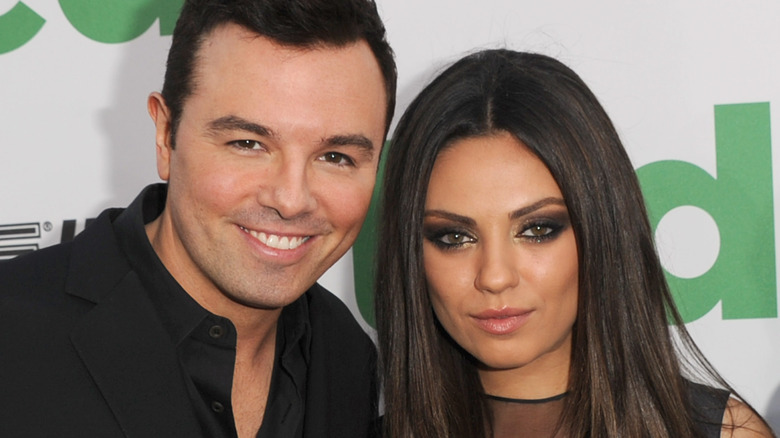 Kevin Winter/Getty Images
Mila Kunis was an ambitious talent from a young age, and it wasn't long after her breakout role on "That '70s Show" before she soared to fame. Along the way, one industry figure has been nearly omnipresent in her life: comedy writer, voice actor, and showrunner Seth MacFarlane.
Kunis first worked with MacFarlane in 1999 on "Family Guy," where she plays Meg Griffin. Kunis was 15 years old when she secured the role, and though he gave her some voice acting notes, MacFarlane liked the idea of Meg being voiced by someone the character's own age. Kunis, who plays Meg to this day, was the second actor to hold the role, replacing the outgoing Lacey Chabert.
In 2012, Kunis joined MacFarlane on another project, the hybrid live-action, and CGI animated adult comedy, "Ted." Kunis starred opposite Mark Wahlberg in a supporting role, while MacFarlane voiced the titular Ted, a talking stuffed bear with a twisted sense of humor.
But having worked so closely with MacFarlane for so long, many fans wonder whether the two are friends off the set. As it turns out, Kunis has gone on the record about her long-lasting friendship with the man who gave her one of her most iconic roles.
MacFarlane and Kunis are thick as thieves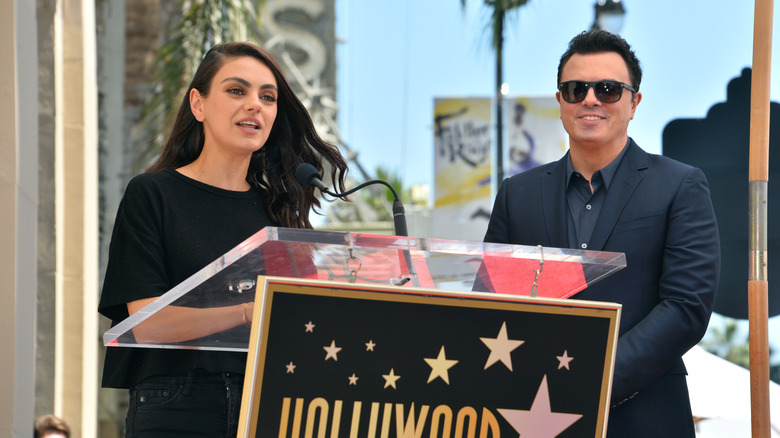 Featureflash Photo Agency/Shutterstock
Seth MacFarlane and Mila Kunis are indeed close friends, as Digital Spy reported in 2012. Kunis said that her running friendship with one of her earliest mentors in show business has not faded throughout the years, which numbered over a decade at the time of the interview. "I don't know what it's like to not have Seth MacFarlane in my life," Kunis said. "I've known Seth since I was 15, so 13 years."
Kunis described the "Family Guy" showrunner as a close companion with whom she's built a tight rapport. "Seth is great. Seth is one of my dearest friends. Seth and I have an incredible shorthand in our private life and in our working relationship." The "Luckiest Girl Alive" star finished her praise of MacFarlane by reaffirming their friendship. "I consider him one of my closest, dearest friends," Kunis said. "I really do."
In 2019, Kunis was present for MacFarlane's induction into the Hollywood Walk of Fame, where she praised the showrunner's unique comedic voice and called him a defining element of our generation. However, she was quick to fill her speech with good-natured ribbing of the variety only found between close friends.