The Real Reason Lacey Chabert Left Family Guy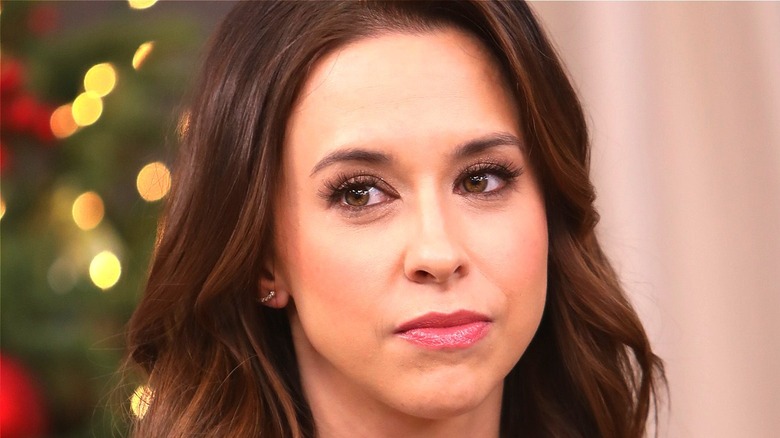 Paul Archuleta/Getty
"Shut up, Meg." That's the typical response to anything poor Meg Griffin (voiced by Mila Kunis) has to say in "Family Guy," and it's usually coming from her father, Peter (Seth MacFarlane, in one of his many roles). Such is the life of a supporting character in the smash-hit animated TV series, currently in its 20th season on Fox. But things could be worse for the character. Another character named Seamus is made almost entirely of wood, another is a chicken man, and another is an elderly neighbor known as Herbert the Pervert — who has a fixation on Meg's brother Chris (Seth Green). Really, everyone in the show endures their fair share of abuse in the name of offensive comedy, which is what makes it so great.
The part of Meg is originally performed by Lacey Chabert (who tries to make "fetch" a thing in "Mean Girls") in the first season of "Family Guy," and she ably brings the character to life. But after that, Meg was recast. It's not uncommon for actors to disappear from a show after the pilot episode, but after a whole season it's a bit more unusual. Was Chabert put off by the abuse Meg endures? After all, Peter is known for shoving her face in his butt while he farts — and no one (other than Meg's flailing arms) even flinches. It's highlight reel material for any actress.
Granted, an actor needs a certain sensibility to portray family punching bag Meg week after week. So is that why Kunis replaces Chabert in the role after Season 1? Why did Chabert give up such a potentially lucrative gig? Turns out, it had nothing to do with her sense of humor.
Lacey Chabert was committed elsewhere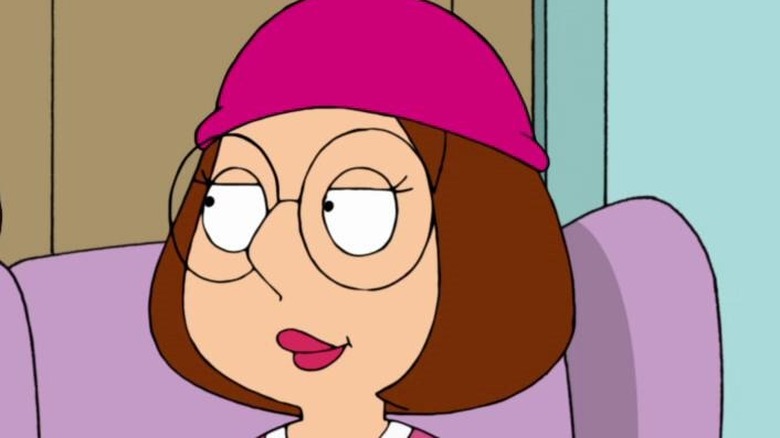 Fox
While most fans now can't even picture Meg Griffin being voiced by anyone besides Mila Kunis, in the early days of "Family Guy," it's a different story. Despite any rumors of there being tension with Lacey Chabert, the reason for her exit was much less dramatic. In an interview with GameSpy, the actress claimed, "I left the show of my own accord. And only because I was in school and doing 'Party of Five' at the time." She went on to call the show "hilarious," so clearly she enjoys the biting humor. She was just busy, and to her credit, she has worked steadily since moving on, according to IMDb. Plus, who wants all those royalty checks clogging up the mailbox, right?
Co-creator (and throat magician) Seth MacFarlane mentioned that an issue in Chabert's contract played a role in her departure, but he agreed that there were no hard feelings when she left, per a one-on-one with IGN. Evidence of this can be seen from time to time in the show. Multiple episodes make joking references to Chabert in regards to the character, and Chabert herself even takes part. She returns ever-so-briefly in the 2012 episode titled "Yug Ylimaf," which is "Family Guy" spelled backwards because the flow of time is reversed in this one (to which we say, "revelc!"). Chabert appears for a quick gag as the other Meg alongside the Kunis incarnation (naturally leading to a "Shut up, Megs" from Peter). 
Of course, the original Meg is welcomed back, as "Family Guy" may be mean at times, but it's never mean-spirited. That said, it really helps if you can laugh at yourself, and Chabert can appreciate that.