The Biggest Actors Who Still Don't Have Stars On The Hollywood Walk Of Fame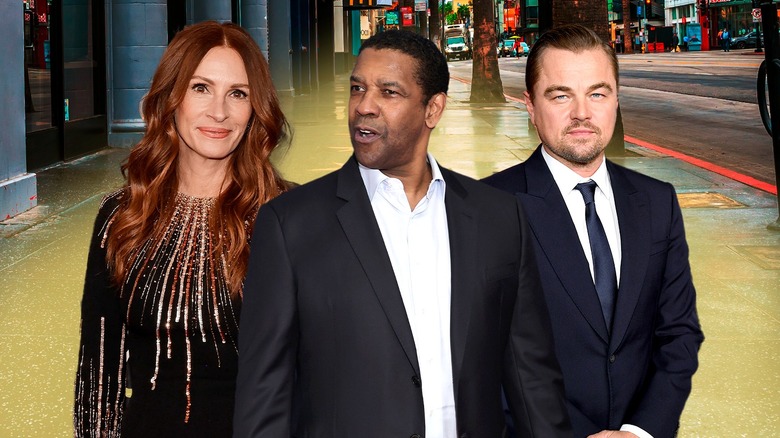 Static Media
There are many sights to see for tourists visiting Los Angeles, California, but one of the easier-to-find attractions is the Hollywood Walk of Fame. Stretching across 15 blocks of Hollywood Boulevard, the Walk of Fame commemorates some of the biggest celebrities in movies, music, and sports by permanently etching their names into the sidewalks with a star. Even fictional characters like Kermit the Frog, Godzilla, and The Simpsons have been honored alongside Hollywood's greatest.
While the Hollywood Walk of Fame is quite the trophy and a time-honored tradition, it's not the only way to become an undeniable star in the entertainment industry. As a matter of fact, many iconic filmmakers, actors, musicians, and athletes have yet to receive a star, despite having little left to prove in terms of their legacies. While some may view the Hollywood Walk of Fame as a shallow way to attract tourists, for some it can be quite a memorable moment in their lives. 
Thankfully, stars on the Walk of Fame can be granted at any point in an entertainer's life, including posthumously. Hopefully, someday, these 16 individuals will make their debuts on the streets of Los Angeles to commemorate their contributions to pop culture for the inevitable future. 
Leonardo DiCaprio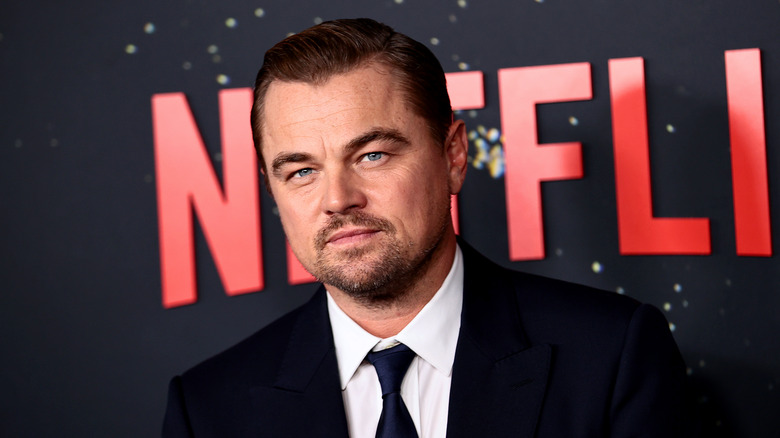 Dimitrios Kambouris/Getty Images
Leonardo DiCaprio rose to stardom in the '90s as a teen heartthrob with films like "Titanic" and "Romeo + Juliet," quickly growing into one of the most recognized actors on planet Earth. Throughout the 2010s, DiCaprio starred in numerous projects by some of the greatest directors of all time, including Martin Scorsese's "The Wolf of Wall Street" and Quentin Tarantino's "Once Upon a Time in Hollywood." After being snubbed four times, DiCaprio finally won an Oscar for best actor at the 2016 ceremony for "The Revenant," a role which also netted him a BAFTA and Screen Actors Guild award. 
However, DiCaprio has yet to receive the honor of having his name etched into the sidewalks of Hollywood Boulevard. That being said, it's not like DiCaprio is in desperate need of more accolades, as he's already starred in some of the biggest movies of all time. Still, even his "Titanic" and "Revolutionary Road" co-star, Kate Winslet, received her star in 2014, when she was honored by James Cameron and Kathy Bates. Hopefully, Winslet would return to pay tribute to DiCaprio if the actor is ever honored with his own spot. 
Julia Roberts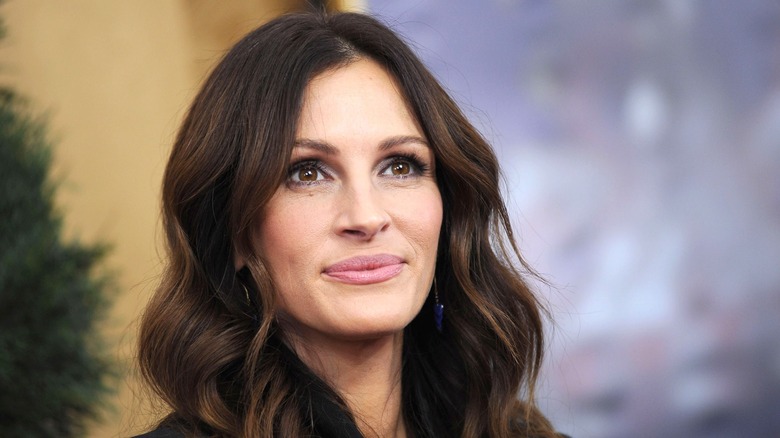 Everett Collection/Shutterstock
Julia Roberts rose to prominence in 1990 after starring alongside Richard Gere in "Pretty Woman," but she wouldn't let that be her one-hit-wonder. By the year 2000, Roberts had become the queen of romantic comedies after starring in films like "Notting Hill" and "My Best Friend's Wedding," eventually winning an Oscar for best actress in 2001 for playing the titular role in Steven Soderbergh's legal drama, "Erin Brockovich." Since then, she's remained one of the most critically-acclaimed actresses in all of Hollywood, and at one point was the highest-paid actress in the entertainment industry, according to The Guardian. 
In fact, Roberts' time to be inducted into the Hollywood Walk of Fame came in 2019, when she was announced among the list of nominees which also included Spike Lee and Alicia Keys (via Variety). However, it's customary for nominees to schedule their own ceremony, which Roberts did not do within the allotted time span, likely due to the COVID-19 pandemic in 2020 that halted ceremonies for a brief amount of time. Hopefully, Roberts will be able to celebrate her outstanding filmography at another time, as she has more than earned her spot among Hollywood's most legendary actors and actresses. 
Denzel Washington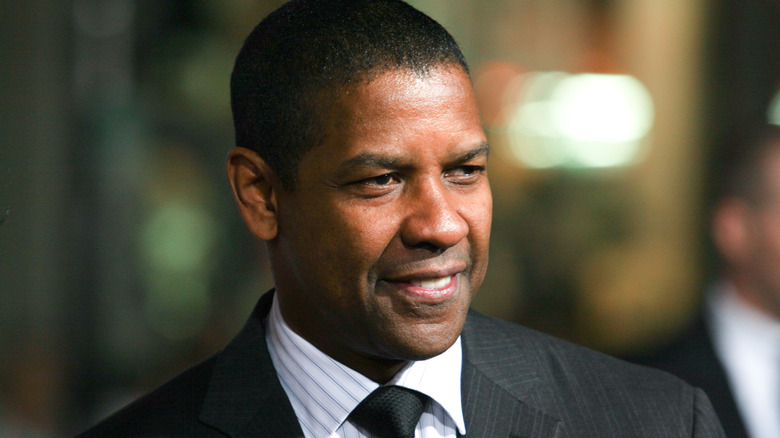 Photo Works/Shutterstock
Few actors have as little to prove as Denzel Washington, who for over 40 years has built an unstoppable career as one of the greatest actors to ever grace the silver screen. His career has spanned Shakespearean adaptations like "Much Ado About Nothing" and "The Tragedy of Macbeth," as well as heart-wrenching contemporary dramas like "Philadelphia" and "Training Day." Washington has even netted Tony Awards for his performances on-stage, which include notable turns like "Fences," which he also directed and starred in a film adaptation of. 
However, like Roberts, Washington also missed the window to be inducted into the Hollywood Walk of Fame. He was announced to be among the nominees in 2018 but never scheduled his own ceremony, which may have been purposeful. In an interview with The Guardian in 2013, Washington claimed he had no actor friends, stating "Maybe I'm not a butt-kisser, maybe I'm not a schmoozer." Though he's certainly worthy of the high honor of having his name adorn Hollywood Boulevard, it seems that Washington wouldn't be interested in participating in such an event. To take a more positive perspective, perhaps that's a loss on the Hollywood Walk of Fame's part, and not Washington's.
Angelina Jolie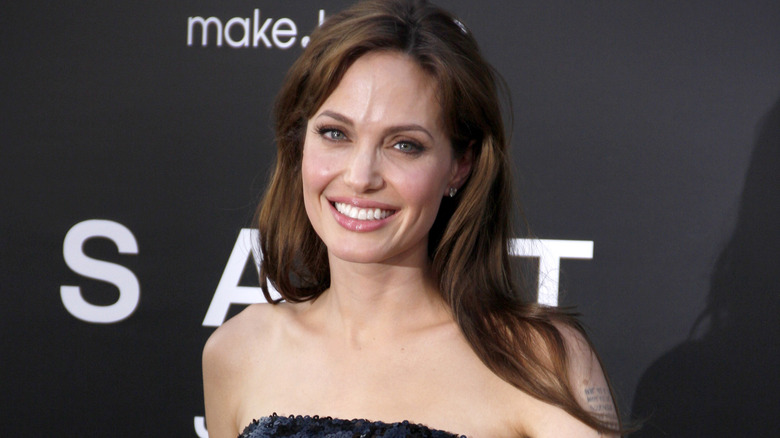 Tinseltown/Shutterstock
Angelina Jolie is likely the first person who comes to mind when you think of the word "actress," and for good reason. Her career has spanned three decades, and she has shown off her impeccable range in Oscar-winning psychological dramas ("Girl, Interrupted"), genre-defining action movies ("Mr. & Mrs. Smith"), and even franchise blockbusters like the "Tomb Raider" film series and the Marvel Cinematic Universe's "Eternals." Furthermore, Jolie's stardom extends beyond the movie theater screen, as she's also built up quite a reputation for her humanitarian efforts in countries like Pakistan, Ukraine, and Cambodia, the latter of which awarded her citizenship for her charity work.
Throughout the 2000s and 2010s, Jolie was also tabloid fodder for her long-term relationship with fellow actor Brad Pitt, though the two split up in 2016. Still, Jolie has yet to receive a star on the Hollywood Walk of Fame, though in her defense she's been awfully busy throughout most of her career. To refuse to take a break and recognize herself via a ceremony on Hollywood Boulevard would likely fly in the face of how humble Jolie has proven herself to be over the course of her dominance over pop culture. 
Oscar Isaac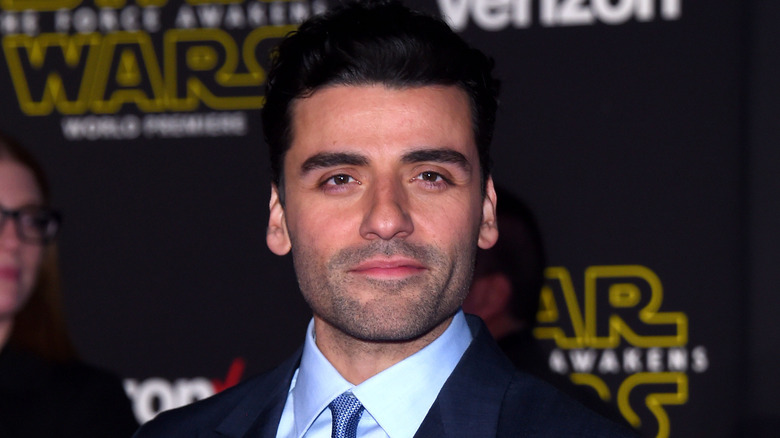 DFree/Shutterstock
Oscar Isaac is a relatively new face in Hollywood, though in a few short years, he's managed to build up quite the resume. The Guatemalan-American actor first garnered attention in the 2013 film, "Inside Llewyn Davis," written and directed by the Coen brothers, which starred Isaac as the titular struggling musician. It wasn't long before Isaac moved from prestigious independent dramas like "Ex Machina" to multi-million dollar franchises such as the "Star Wars" sequel trilogy, Denis Villeneuve's "Dune," and, in 2022, the Marvel Disney+ series, "Moon Knight," as a superhero suffering from a dissociative identity disorder. On stage, the actor has even portrayed the coveted role of "Hamlet" opposite Keegan-Michael Key. 
Though it may be early in his career for Isaac to receive a star on the Hollywood Walk of Fame, there's certainly precedent for actors of his generation to earn the honor. For appearing in three "Star Wars" films alone, Isaac is worthy of the recognition, as he'd join fellow franchise stars like Mark Hamill, Harrison Ford, and Samuel L. Jackson. Perhaps the actor feels as if he needs to atone for "X-Men: Apocalypse" before he commemorates his legacy.
Emma Stone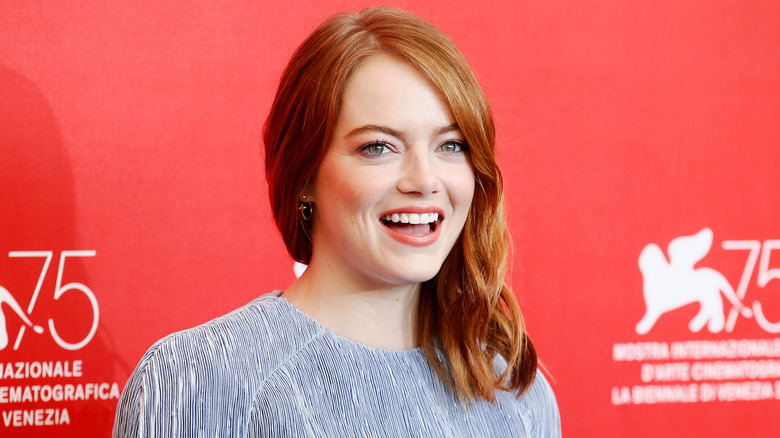 Andrea Raffin/Shutterstock
Few actors have had as graceful a transition from Judd Apatow-produced comedies to Oscar darlings as Emma Stone has. The actress first gained notoriety with parts in films like "Superbad," "Easy A," and "Zombieland," before moving on to rom-coms like "Crazy, Stupid, Love" and a major role in the Andrew Garfield-led "The Amazing Spider-Man" movies as his love interest, Gwen Stacy. It wasn't long before Stone began starring in critical darlings like "Birdman," "La La Land" (for which she won best actress in 2018), and "The Favourite." Stone even inherited the role of Cruella de Vil from Glenn Close in the 2021 Disney film, "Cruella".
Luckily, Stone has a long career ahead of her to be awarded a star on the Hollywood Walk of Fame. Since she started so young, there's truly nowhere she could go but up. Stone is even one hosting gig away from joining the prestigious "Five-Timers Club" on "Saturday Night Live" (where she also met her husband, writer Dave McCary). For now, she'll have to settle with being a member of the "Four-Timers Club" until she either hosts SNL again or finally gets a star on the Walk of Fame. 
Prince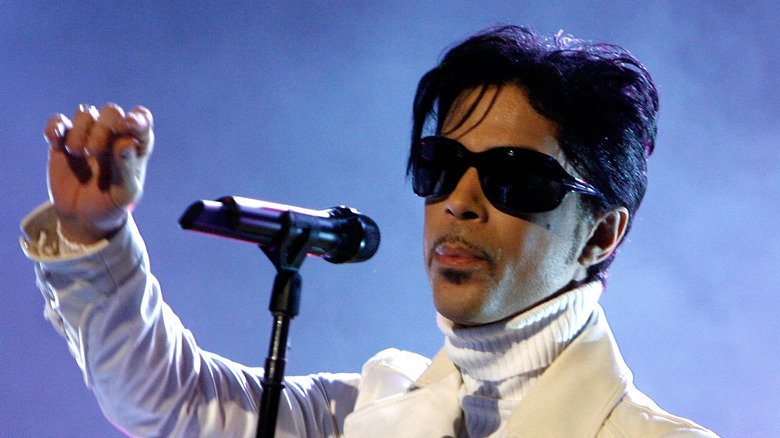 Kevin Winter/Getty Images
The list of celebrities who have actually turned down the offer of joining the Hollywood Walk of Fame is small, but perhaps the most unsurprising member of that list is Prince Rogers Nelson, the performer known by either his first name or as The Artist Formerly Known as Prince. Prince's stardom began in the 1980s, releasing iconic hit albums like "1999" and "Purple Rain," as well as recording an album for Tim Burton's "Batman" film starring Michael Keaton. The musician also made a notable appearance on the Fox sitcom, "New Girl," before he sadly passed away in 2016.
However, Prince's absence on the Hollywood Walk of Fame is quite intentional according to producer Ana Martinez. Following the artist's passing, Martinez told ET Online that Prince's name wouldn't be found on the Walk of Fame, where many vigils are held for deceased stars, since he had twice passed on the honor due to poor timing. Hopefully, now that the five-year wait limit for posthumous Walk of Fame honors is up, Prince's family will bestow the icon with a star on the Walk of Fame, commemorating his incomparable legacy not just on pop culture, but in the history of recorded music. 
Beyoncé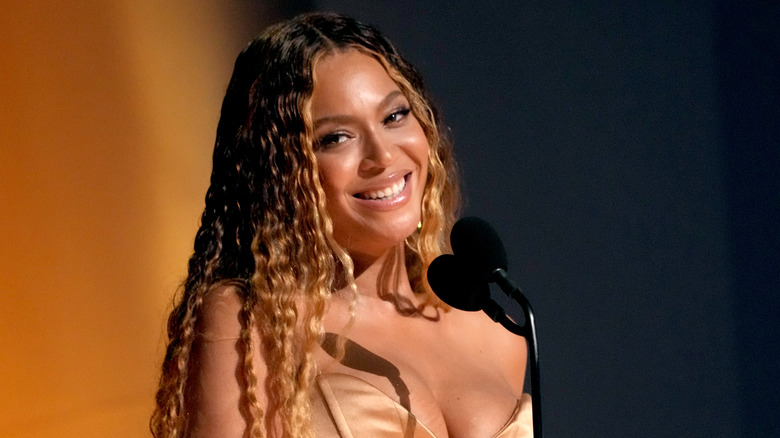 Kevin Mazur/Getty Images
At the 2023 Grammys, Beyoncé Knowles became the most-awarded artist in the ceremony's history. Despite this honor that proves just how much of a monumental force the pop star and businesswoman is, many fans were upset that she was once again snubbed for album of the year, an award she has yet to win after four nominations. Nevertheless, another honor Beyoncé surprisingly has yet to achieve is her own star on the Hollywood Walk of Fame.
Outside of her work in music, Beyoncé has had an incredible career in the entertainment industry, from comedies like "Austin Powers in Goldmember," to musicals like "Dreamgirls" and "The Lion King," and even music films such as her visual album, "Black Is King," and Coachella performance, "Homecoming." 
However, Beyoncé technically does have a spot on the Hollywood Walk of Fame as a third of Destiny's Child, who were together awarded a star in 2006, a year after splitting up. Nevertheless, Beyoncé has had an even more remarkable career as both a solo artist and pop culture icon and has more than earned a solo spot on Hollywood Boulevard. Few performers can brag that they've teamed up with both Megan Thee Stallion and Mike Myers throughout their career.
Bruce Springsteen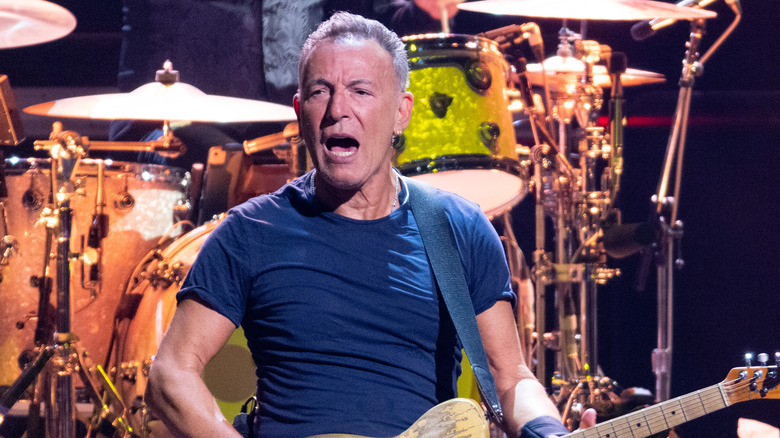 Rick Kern/Getty Images
Although Bruce Springsteen isn't much of an actor, aside from a guest spot on the Netflix crime show, "Lilyhammer," he's without a doubt one of the greatest musical performers of all time. The patron saint of New Jersey's career started humbly in the 1970s before he became a worldwide rock star in the 1980s with albums like "Nebraska" and "Born in the U.S.A." Now in his early 70s, Springsteen continues to perform like he never left his prime, often touring alongside his backing band, the E Street Band. He even had a brief stint on the Broadway stage from 2017 to 2018 performing his autobiographical one-man show, "Springsteen on Broadway," which he reprised in 2021 for a limited time. 
However, like many names on this list, Springsteen missed his chance for a star on the Hollywood Walk of Fame. After accepting a nomination and setting a date for his ceremony, Springsteen was a no-show, which is quite the classic rock star move. As a result, Walk of Fame producer Ana Martinez coined the "Springsteen policy," requiring that Walk of Fame nominees had to guarantee their attendance at their own ceremonies or they wouldn't be considered, according to Today. 
Taylor Swift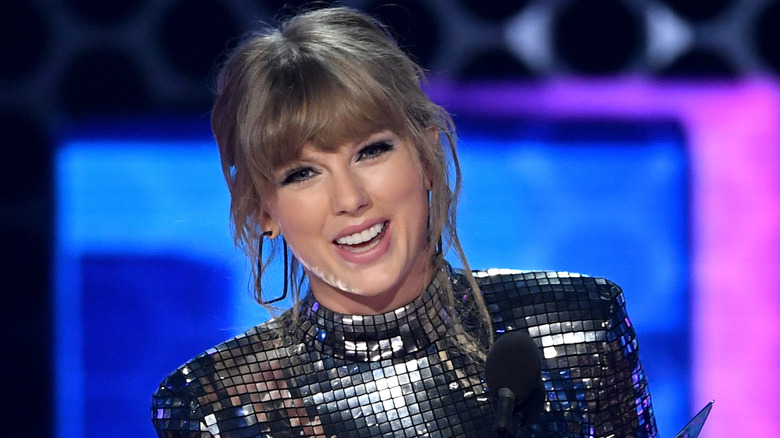 Kevin Winter/Getty Images
Taylor Swift has accomplished quite a lot already in her career, continuing to break records with every new release, which she did again with her 2022 album, "Midnights" and its associated tour, The Eras Tour, in 2023. She's reached levels of success only rivaled by the likes of The Beatles, Stevie Wonder, and Frank Sinatra, with no sign of slowing down anytime soon. As if 12 Grammy Awards, nine number-one hits on the Billboard Hot 100, and a plan to re-record her entire discography to reclaim her master recordings wasn't enough, Swift also has her sights set on Hollywood. 
Though she's acted in films like "Valentine's Day" and "The Lorax" on rare occasions, she garnered acclaim and attention for her directorial debut, "All Too Well: The Short Film," which starred Sadie Sink and Dylan O'Brien. In 2022, Swift signed a deal to write and direct a feature film for Searchlight, which could be the start of a new era in Swift's already-illustrious career. Suffice it to say, but a star on the Hollywood Walk of Fame may be imminent for the singer-songwriter in the near future if she hasn't already earned her spot on Hollywood Boulevard. 
Robert De Niro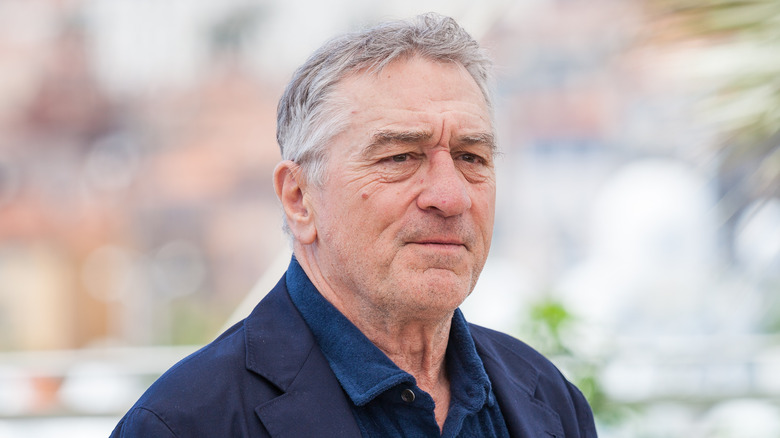 taniavolobueva/Shutterstock
Let's face it: Robert De Niro earned his place on the Hollywood Walk of Fame a long time ago. By the time he was 37, De Niro had already racked up two Oscar nominations for his performances in iconic films like "The Godfather: Part II" and "Raging Bull." Before that, he had established an ongoing relationship with director Martin Scorsese with "Mean Streets" and "Taxi Driver." In the 2000s, De Niro stretched his talents to studio comedies, including "Meet the Parents," "The Intern," and the critically-panned "Dirty Grandpa." Additionally, he heralded independent film by founding the Tribeca Film Festival. 
De Niro was another near-Walk of Fame candidate, having been nominated in 2018 alongside performers like Candice Bergen, Idina Menzel, and Michael Buble. Unfortunately, De Niro did not schedule his ceremony, ultimately remaining unrepresented in Hollywood's movie star tribute. He has been the recipient of similar honors, such as cementing his hand prints outside of Los Angeles' Chinese Theatre in 2013, though he mistakenly etched in the wrong date. Hopefully, De Niro's contributions to film, both on and off-screen, will someday be commemorated by the Hollywood Walk of Fame, whether the "Taxi Driver" star likes it or not. 
Carrie Fisher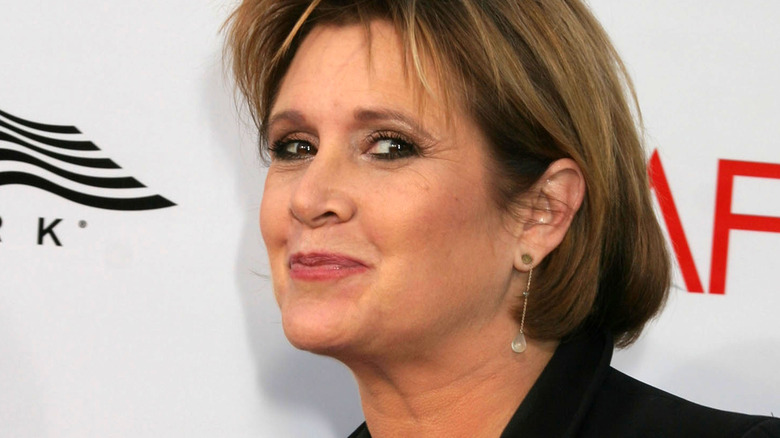 Kathy Hutchins/Shutterstock
It's surprising that the stars of the original "Star Wars" trilogy from the '70s and '80s aren't simply guaranteed stars on the Hollywood Walk of Fame, however, Carrie Fisher happens to be left out of the prestigious group. The actress played the now-iconic role of Princess Leia in the first three "Star Wars" films, a role which she reprised for J.J. Abram's sequel trilogy. Sadly, Fisher passed away in 2016 at 60 following the production of "The Last Jedi," and appeared in the 2019 sequel "The Rise of Skywalker" via archival footage. Aside from galaxies far, far away, Fisher also made notable appearances in films like "When Harry Met Sally," as well as working as a script doctor on films like "Hook." 
In 2021, it was finally announced that Fisher was nominated to receive a posthumous star on the Hollywood Walk of Fame, an honor which was celebrated by her "Star Wars" co-star, Mark Hamill. However, her ceremony has yet to commence, although it will someday be heartwarming to see Fisher share the honor with the likes of Hamill, Harrison Ford, and Alec Guinness. It'll be even more heartwarming to see her daughter, actress Billie Lourd, potentially appear at the ceremony to honor her beloved mom. 
Michael Jordan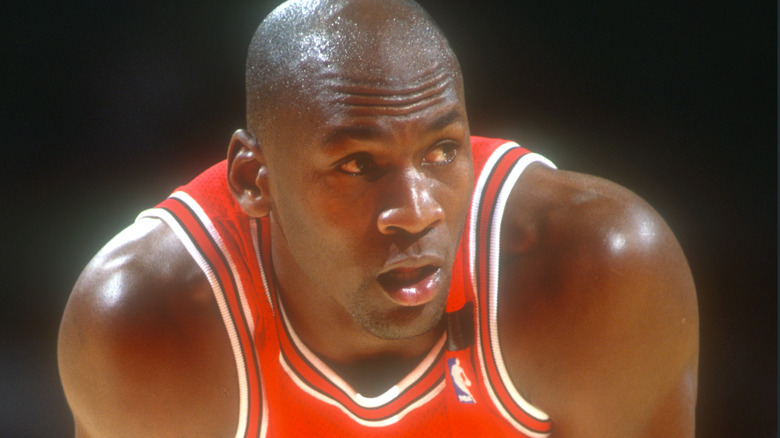 Mitchell Layton/Getty Images
In 2023, "Creed" and "Black Panther" star Michael B. Jordan received his star on the Hollywood Walk of Fame, ironically beating out the iconic basketball star of the same name. Michael Jordan is regarded as one of the greatest athletes of all time, beginning his career as a member of the Chicago Bulls, with whom he won six NBA championships from 1991 to 1998. In the middle of his prime, Jordan also notably abandoned basketball to play Minor League Baseball, finally retiring from basketball in 2003 as a player on the Washington Wizards. However, Jordan has also played a significant role in the history of film.
Notably, Jordan made his acting debut in the 1996 film, "Space Jam," which sees him teaming up with the "Looney Tunes" characters to play basketball against invading aliens. The film was an obvious box office success, and also gives Jordan an achievement not many other Hollywood Walk of Fame star recipients can say: he played basketball with Bugs Bunny. Furthermore, he was the subject of the 2020 documentary, "The Last Dance," which tracked his controversial final season with the Chicago Bulls and won an Emmy for outstanding documentary series. 
Kerry Washington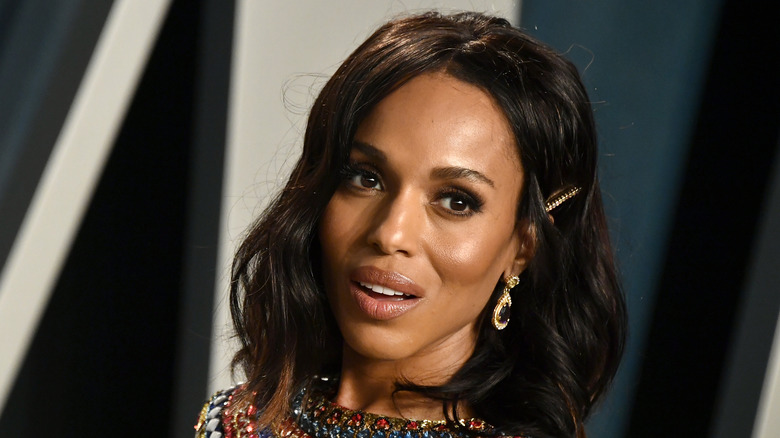 Frazer Harrison/Getty Images
In 2019, Kerry Washington was present for the Hollywood Walk of Fame induction ceremony for Tyler Perry, her former collaborator on "For Colored Girls" and "Peeples." Though she honored the writer and director with a speech, Washington doesn't yet have her own star on the Hollywood Walk of Fame, which is nothing short of an outrage. After many years of supporting roles in films like "Ray" and "Django Unchained," Washington had her breakthrough by starring in the ABC political drama, "Scandal," from 2012 to 2018. In 2018, she was named by Forbes as one of the highest-paid actresses on television.
Washington's success is still just getting started, but she's also made valiant efforts as an activist. Throughout her career, Washington has advocated for LGBTQ+ rights, as well as raised awareness for domestic violence and sexual assault. She'll also be heading into battle in Tyler Perry's war drama, "Six Triple Eight," which began filming in 2023. While Washington continues to have limitless potential in Hollywood, she still has yet to be honored by the Walk of Fame, though hopefully, that honor isn't too far in the future. 
Clint Eastwood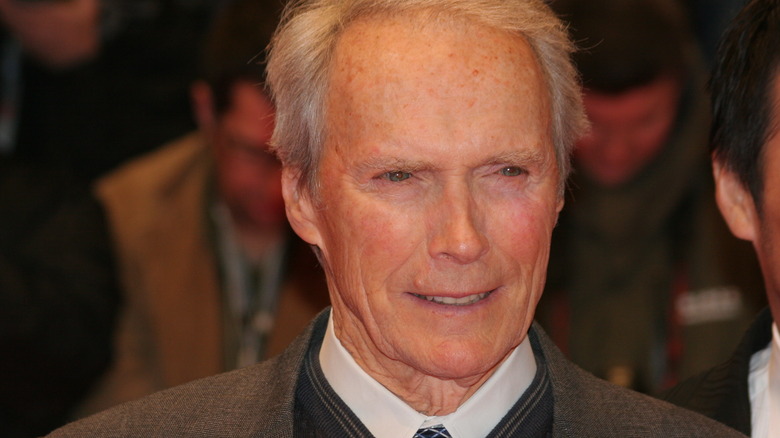 Denis Makarenko/Shutterstock
Clint Eastwood's career as an actor and director has spanned over 60 years. He first gained recognition in Sergio Leone's trilogy of spaghetti Westerns as the "Man with No Name," as well as playing similar tough guys in films like "Dirty Harry," and "Gran Torino." Eastwood's directorial career is also quite expansive, including best picture winners, "Million Dollar Baby," and "Unforgiven." Despite his impeccable legacy and remarkable persistence to continue starring in and directing films into his 90s, Eastwood has shown no interest in being included in the Hollywood Walk of Fame.
According to producer Ana Martinez, Eastwood has been nominated for the Walk of Fame honor on several occasions, though he has declined the offer (via Today). Nevertheless, the Hollywood Walk of Fame remains dedicated to leaving space for the legendary actor, with Martinez specifying that there's a spot reserved for him in front of Hollywood's iconic Chinese Theatre. Hopefully, Eastwood will eventually come around to accepting the honor, though given his penchant for never looking back, it's hard to believe he'd ever want to commemorate his legacy like that.
Oprah Winfrey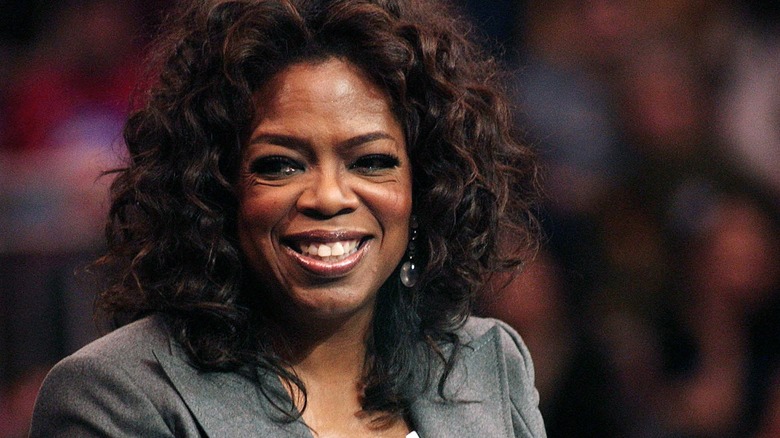 Everett Collection/Shutterstock
It shouldn't have to be explained why Oprah Winfrey of all people deserves a spot on the Hollywood Walk of Fame. Her daytime talk show, "The Oprah Winfrey Show," aired from 1986 to 2011, giving Winfrey a total of 25 years to slowly become the queen of TV. By the mid-2000s, Winfrey was considered one of the most influential people in the world, becoming a billionaire by 2003. Today, she remains the leader of a media empire that would make the characters on "Succession" sweat with fear and has become widely renowned for her interviews with high-profile celebrities like Barack Obama, and Adele.
As if that wasn't enough, Winfrey has also given some outstanding performances in the world of film. In 1985, she made her film debut in Steven Spielberg's "The Color Purple," and later co-starred in films like "The Butler," "Selma," and "A Wrinkle in Time." At this point, Winfrey is a worldwide icon, so her placement on the Hollywood Walk of Fame is more than overdue. Although like Eastwood, she's been nominated several times and hasn't accepted, it's simply an outrage that she hasn't been given the honor. At this rate, by the time she does get it, maybe Winfrey will have become the world's first trillionaire.