Taylor Swift To Write, Direct A Feature Film For Searchlight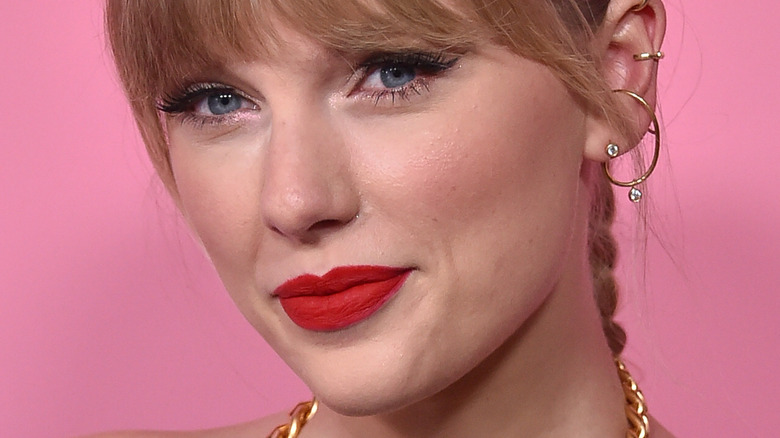 DFree/Shutterstock
As a songwriter and performer, Taylor Swift has long been preoccupied with the art of storytelling. Now, not so long after making a rare acting appearance as part of a very large ensemble cast in "Amsterdam" (and quite a bit longer after her role as a tragic teen on an episode of "CSI"), Swift is reportedly taking her career as a storyteller to the next level, by writing and directing her own feature film for Searchlight Pictures.
The news comes after Swift made waves as a director in 2021 with "All Too Well: The Short Film," a project released in conjunction with an expanded version of her song of the same name that came out last year. Swift's IMDb listing shows that she's directed a variety of her own music videos over the years, but the 14-minute dramatic opus of "All Too Well: The Short Film" makes for an ideal warmup for moving into feature films. She won awards for her direction of the short, and it even got screenings at the Tribeca Film Festival and the Toronto International Film Festival earlier this year.
Details about the film are scarce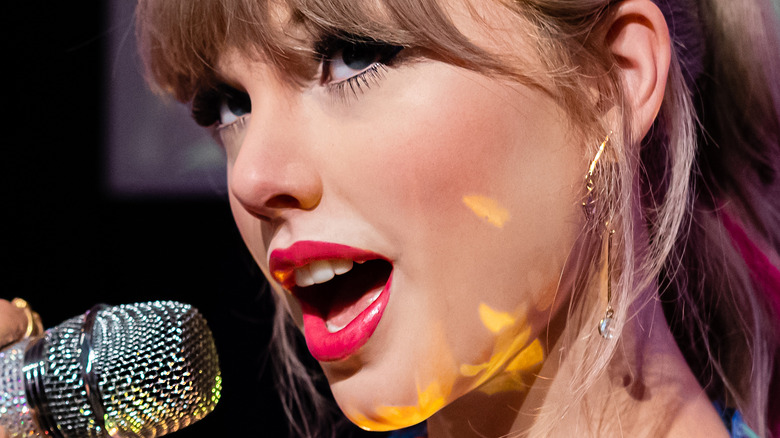 ako photography/Shutterstock
Variety has the story that Taylor Swift will soon make her debut as a feature film auteur by directing an original screenplay she's already written. Plot, release, and casting details, including whether Swift plans to act in the film herself, haven't been divulged to the public yet, but you can expect Swift's army of diehard fans to keep their eyes peeled for any forthcoming information about the project.
David Greenbaum and Matthew Greenfield, presidents of Searchlight Pictures, had this to say about landing one of the music world's biggest stars for a feature film production: "Taylor is a once in a generation artist and storyteller. It is a genuine joy and privilege to collaborate with her as she embarks on this exciting and new creative journey."
Variety also points out that Swift was the first solo music artist in the history of the MTV Video Music Awards to win two best direction awards for her work directing "All Too Well: The Short Film," so a leap into feature film directing seems like a natural next step. And, of course, Swift has mentioned the prospect of breaking into feature films herself on at least one previous occasion.