You'll Never See Clint Eastwood On The Hollywood Walk Of Fame. Here's Why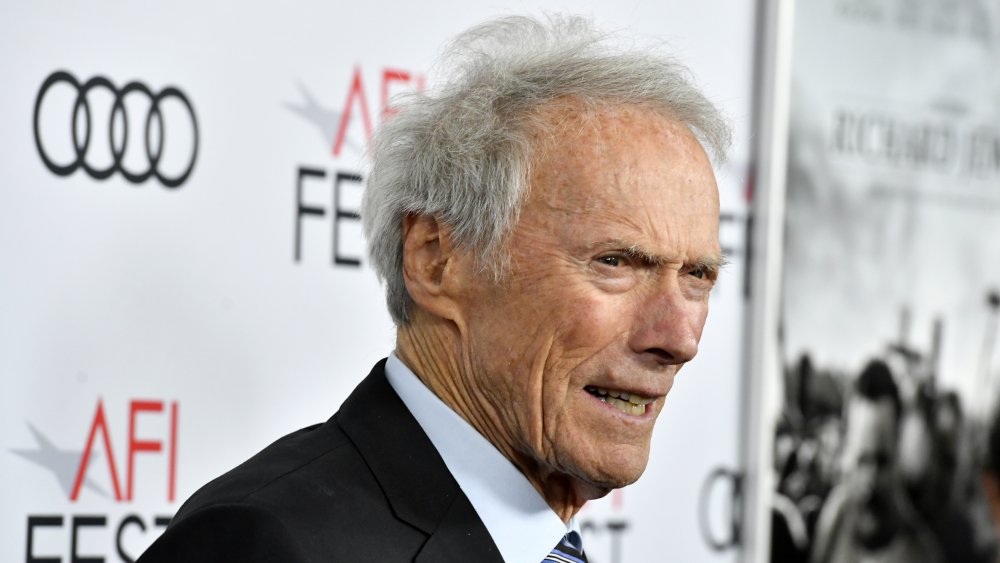 Frazer Harrison/Getty Images
Clint Eastwood is one of the most famous actors in the world, and one of Hollywood's last true movies stars. So it's totally normal for you to be shocked when you hear that Eastwood doesn't have a star on the Hollywood Walk of Fame. Tourists roaming Hollywood Boulevard to see if they have what it takes to fill the iconic actor-director's shoes will come up short for one simple reason: Eastwood simply isn't interested in the honor.
In Eastwood's defense, getting a star on the Hollywood Walk of Fame requires way more work than you might expect. First, a person has to be nominated, then they need to consent to the nomination; fork over $40,000 for their star (or the person who nominates them can pay the fee, if they're feeling generous); and pass a rigorous examination of their career, awards history, and charitable work to ensure they're a good fit to be included in the famed landmark, as reported by Today.
The work doesn't end there, either. A nominated actor also has to sign a guarantee that they'll attend the public ceremony held in their honor. If they don't schedule a time for the ceremony within five years of their nomination, they're forced to start all over again. The entire process not only sounds tedious, but it also sounds like the type of Hollywood bureaucracy that Eastwood abhors.
Clint Eastwood has been nominated for a star on the Hollywood Walk of Fame on multiple occasions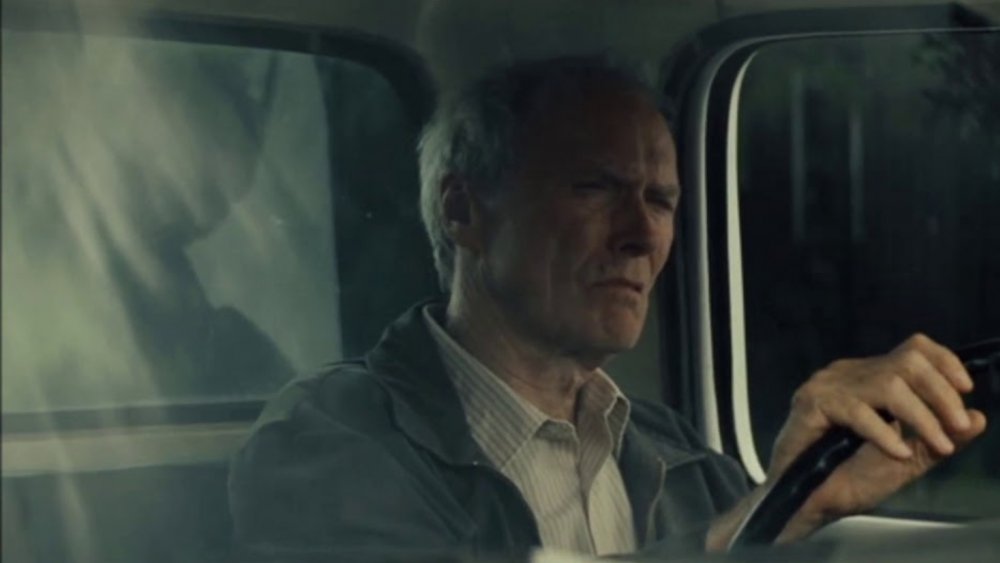 Warner Bros. Pictures
If Eastwood wanted a star, he could have had one quite some time ago. Hollywood Walk of Fame producer Ana Martinez revealed to Today that the Gran Torino actor has been nominated more than once, but each time, he has declined the offer. However, if he ever changes his mind, the city is ready. "There's one spot left in front of the Chinese Theater if he wants it," Martinez said.
While he may change his mind one of these days, Eastwood's first priority has always been his work, and even though accolades are nice, they don't seem to be as important to the actor as keeping busy with a steady stream of new projects. In 1993, Eastwood took home a Best Director Oscar for Unforgiven, and he began his speech by simply saying, "This is pretty good."
Eastwood has long been a man of few words who doesn't like the idea of slowing down. In a 2016 interview with Esquire, he shared that he has no plans to retire, and he doesn't like looking backwards. 
"I don't look at my life too much. I'm always looking forward, not backward. A lot of times people get to a certain age and they quit," he said. "I always felt sorry for the Frank Capras, the Billy Wilders, directors like that, because they quit in their sixties. Why would you quit? Think of the great work they could've done in their sixties, seventies, and on up. I've been lucky. There's a saying that we use in golf: 'I'd rather be lucky than good.' Of course, to be lucky and good is the ideal."
With a philosophy like that, it's not too surprising that Eastwood has declined to make time for something as honorific as the Hollywood Walk of Fame. While his fans would love to be able to visit his star, the iconic actor and director prefers to prioritize making new movies over pausing to receive praise for his already legendary career.