David Dastmalchian Mulls Over Which Characters He'd Like To Play In DCU's New Slate - Exclusive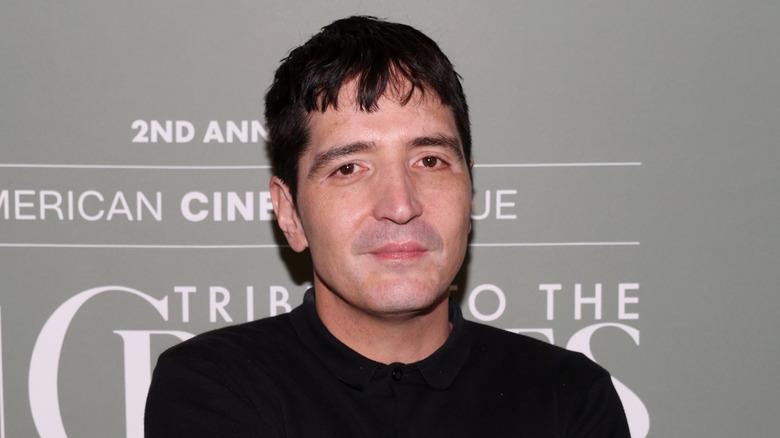 Phillip Faraone/Getty Images
The superhero gods are definitely watching over film and television star David Dastmalchian, considering most actors don't get an opportunity to play one role in the genre in their careers, let alone two. But with a total of eight superhero roles under his belt, Dastmalchian is looking to do more, particularly in the newly reconfigured DC Universe — co-chaired by his longtime friend and colleague, James Gunn — if the Warner Bros. division will have him.
Dastmalchian has played two roles in the Marvel Cinematic Universe, and remarkably, both characters are featured in the "Ant-Man" trilogy. In "Ant-Man" and "Ant-Man and the Wasp," Dastmalchian plays one of Scott Lang's (Paul Rudd) crewmembers, Kurt; in the new "Ant-Man and the Wasp: Quantumania," he does motion capture acting to bring the curious creature, Veb, to life in the Quantum Realm.
As impressive as his MCU feat is, Dastmalchian has played six different roles in the DC realm, beginning in 2008 as Joker (Heath Ledger) henchman Thomas Schiff in writer-director Christopher Nolan's landmark superhero film "The Dark Knight." From there, Dastmalchian turned up in a pair of TV roles in "The Flash" and "Gotham," and was enlisted by Gunn to play the beloved antihero Polka-Dot Man in "The Suicide Squad." Most recently, Dastmalchian voiced roles in two DC animated features.
As a lifelong comic book fan, Dastmalchian is thrilled to have had the opportunity to work on comic book adaptations, and he shared his thoughts with Looper in an exclusive interview about what roles he'd love to play in the new DCU if any opportunities were to materialize.
He would be grateful to play any role in the new DCU
Now that James Gunn and Peter Safran have released the slate of their first 10 DC Universe projects, it naturally has piqued David Dastmalchian's interest. After all, the actor has lived and breathed comic books since he was a boy, and said, "I am always thinking about characters that I would love to play in the superhero realm." But in the case of the new DCU, is there any role in particular?
"I would be grateful to play any of them. I've been spoiled with the number of characters I've been able to play," Dastmalchian enthused. "I have played a Joker's henchman [in 'The Dark Knight'], Abner Krill the Polka-Dot Man, Kurt, Veb. I played an acolyte of the Joker in 'Gotham.' I played Abra Kadabra on 'The Flash.' I recently played Calendar Man in 'The Long Halloween' for a DC animated feature. And coming out soon is a new feature, 'The Doom [That] Came to Gotham,' in which I play Mr. Freeze."
With an eye on the future, Dastmalchian said he would love to dive even deeper into DC's rich superhero library. "There's so many incredible characters in the pantheon of DC," he said. "I love Red Tornado. I've always loved Firestorm."
Until any other opportunities arise in the DCU, Dastmalchian said he can rest easy knowing he got to take his DC dreams to the limit with his unforgettable role in "The Suicide Squad." "I'm grateful that in the world of James Gunn's comic book storytelling," he said, "the fact that I got to have that moment as Polka-Dot Man will go down in the rest of my career as definitely one of the bright polka-dot-colored highlights."
David Dastmalchian's "Ant-Man and the Wasp: Quantumania" is new in theaters, while his latest comic book series, "Count Crowley: Amateur Monster Hunter: Vol. 2" (Dark Horse Comics), makes its debuts in comic shops and online March 14.