Harry Potter Would Have Been Played By Haley Joel Osment If It Had Been Up To Steven Spielberg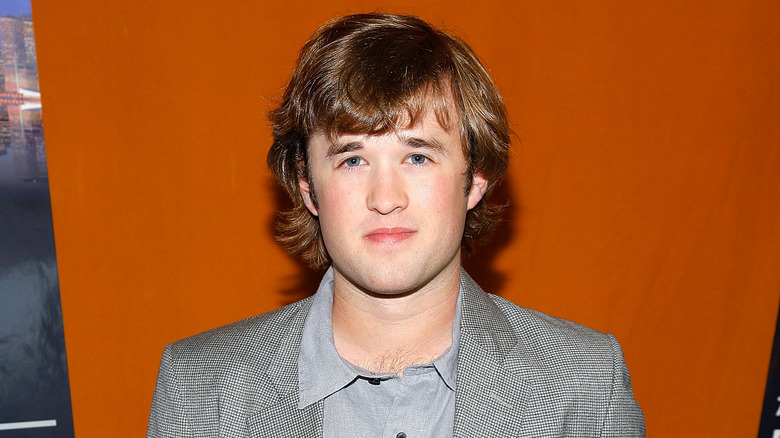 Andy Kropa/Getty Images
It would be tough to overstate how big of an impact the "Harry Potter" franchise has had on the world since the first book was published back in 1997. Between the major film franchises that have been launched as a result, as well as all the merchandising, video games, and theme parks, the Wizarding World continues to grow in leaps and bounds over 25 years later.
Of course, the "Harry Potter" franchise has also made stars out of many of the young actors who helped bring iconic characters like Harry and his friends Ron Weasley and Hermione Granger to life. Still, in an alternate reality, it might not have been Daniel Radcliffe who grew to be most closely associated with the titular wizard but another popular child actor from the same time period. In fact, if proposed director Steven Spielberg had gotten his way, the whole young adult fantasy franchise might look a lot different today.
Spielberg had previously worked with Osment on A.I. Artificial Intelligence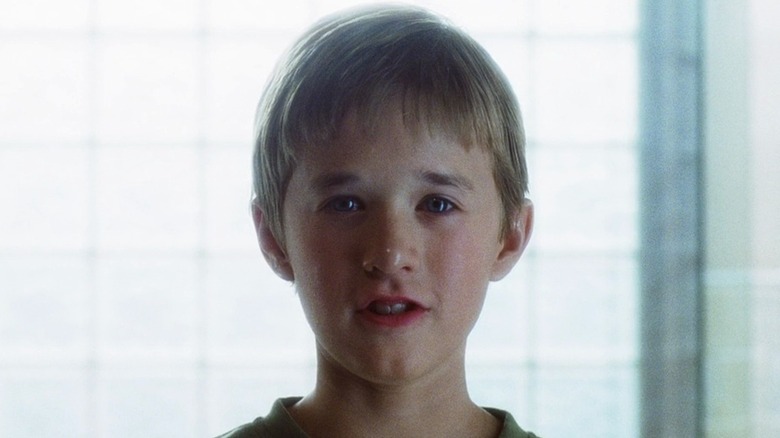 Warner Bros. Pictures
Before Chris Columbus came on board to oversee the first two "Harry Potter" films, the search was on for a director to helm the franchise, and Steven Spielberg was at the top of the list. Spielberg's DreamWorks had a very unique pitch, however, envisioning a series of animated films with Haley Joel Osment voicing the titular wizard.
Movie fans of a certain age will recall that Osment was one of the biggest child actors in the business at the time, having garnered an Oscar nomination for his work in "The Sixth Sense" at the age of 11. It's easy to see why Spielberg thought of the young performer as well, being that he had worked extensively with Osment on the film "A.I. Artificial Intelligence."
Ultimately, though, author J.K. Rowling and Warner Bros. studio head Alan Horn rejected Spielberg's pitch, opting to bring the books to life as a live-action series and seemingly being uncomfortable with Spielberg's idea of combining some of the books together.
In time, Columbus came aboard to both direct and executive produce the first two "Harry Potter" films. While Alfonso Cuarón directed "Harry Potter and the Prisoner of Azkaban," followed by Mike Newell for "Harry Potter and the Goblet of Fire" and David Yates for the remainder of the series, Columbus' fingerprints still remain an indelible part of bringing the popular franchise to the next level.