Steven Spielberg Nearly Directed A Patchwork Animated Harry Potter Franchise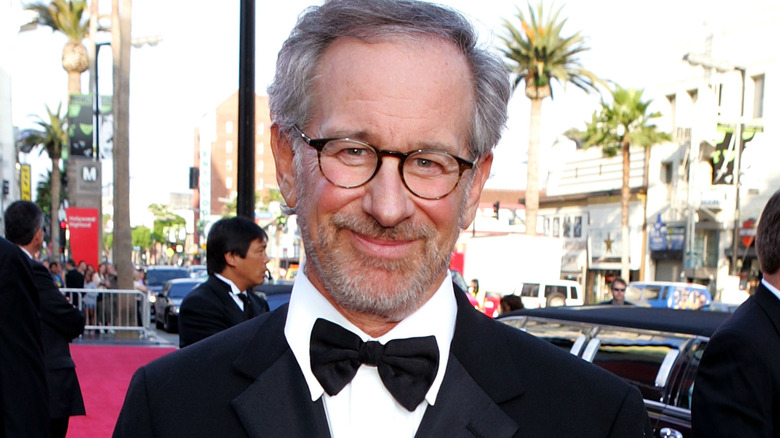 Kevin Winter/Getty Images
Steven Spielberg is a name that is synonymous with adventure-driven films with a childlike sense of wonder. It should come as no surprise, then, that the Hollywood heavyweight was given the chance to direct "Harry Potter and the Sorcerer's Stone." However, the project ended up being just another entry on the list of Steven Spielberg movies we'll never get to see.
Ultimately, "Sorcerer's Stone" was directed by fantasy specialist Chris Columbus, who helped guide the franchise into the pop culture juggernaut it is today. Coincidentally, Columbus got his start with Spielberg's production company, Amblin Entertainment, having written the screenplays for "Gremlins," "The Goonies," and "Young Sherlock Holmes."
The first "Harry Potter" movie adapted the first book in the series fairly directly and was a rousing success, leading Columbus to return to direct "Harry Potter and the Chamber of Secrets" a year later. However, things would have gone very differently if Spielberg got to bring his vision to the screen.
Spielberg had no interest in directly adapting the first Harry Potter book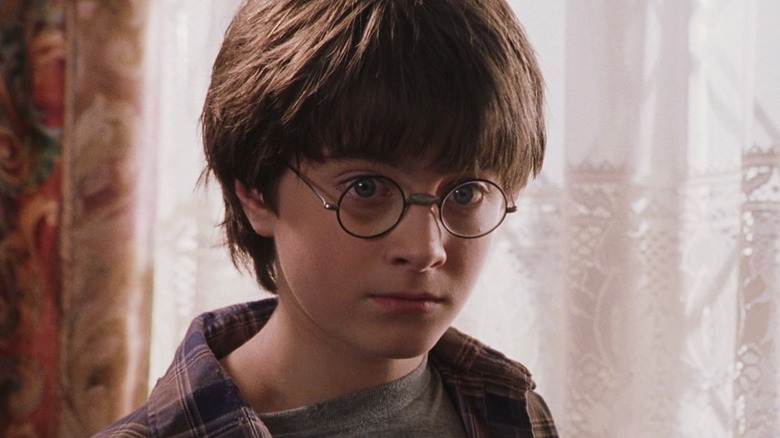 Warner Bros. Pictures
Producer David Heyman purchased the rights to the "Harry Potter" book series back in 1997, a year before the first book was even published in the United States. Naturally, Warner Bros. wanted a top filmmaker to helm its budding new franchise starter, so studio executives turned to the biggest name there is: Steven Spielberg, who already had plenty of previous experience directing movies based on books, including Peter Benchley's "Jaws" and Michael Crichton's "Jurassic Park."
Spielberg was interested, but having seen the success Pixar had had with "Toy Story" and "A Bug's Life," he wanted to adapt the first couple of books in the series into a single feature-length animated film. While the director did have previous experience with animation, having produced movies like "An American Tail," "The Land Before Time," and "Balto," Warner Bros. president Alan Horn, who wanted a live-action adaptation for each book, wasn't really into the idea for "Harry Potter."