Directing Harry Potter Helped Alfonso Cuaron Get Children Of Men Made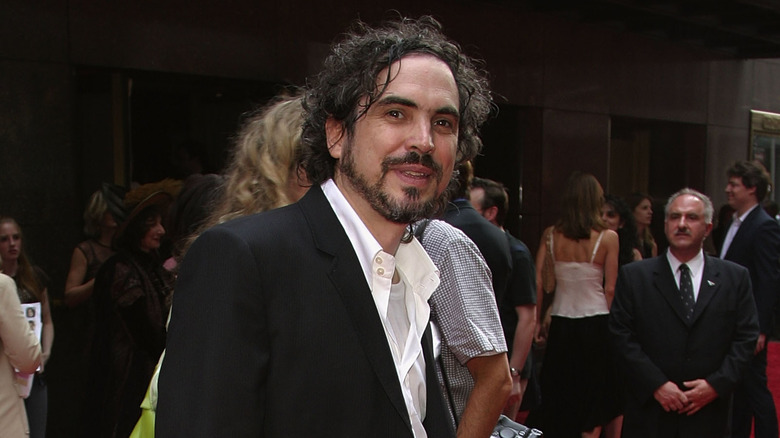 Thos Robinson/Getty Images
Having nabbed four Academy Awards (and currently eyeing his fifth), it goes without saying that filmmaker Alfonso Cuarón is one of the most celebrated modern figures in cinema. From the dizzying spectacle of the science-fiction thriller "Gravity" to the delicately crafted intimacy of "Roma," the multi-hyphenate auteur constantly stretches himself across genres without losing the razor-sharp perspective that keeps his work devastatingly effective. Though most audiences likely remember being first acquainted with his work on the 2006 film "Children of Men, they may overlook or be entirely oblivious to his work on one of the biggest franchises in the history of the entertainment industry.
In 2004, after a surprisingly daunting search for a director, Cuarón was asked to helm the third installment of the wildly popular "Harry Potter" series: "Harry Potter and the Prisoner of Azkaban." At the time, the filmmaker was apprehensive about taking the job (thanks to some sound advice from a fellow Oscar-winning director, he ultimately said yes). What Cuarón couldn't have known then was that making this fantastical franchise beast would completely change how he eventually approached "Children of Men" while netting him his leading man in the process.
Cuarón wasn't the first choice for the job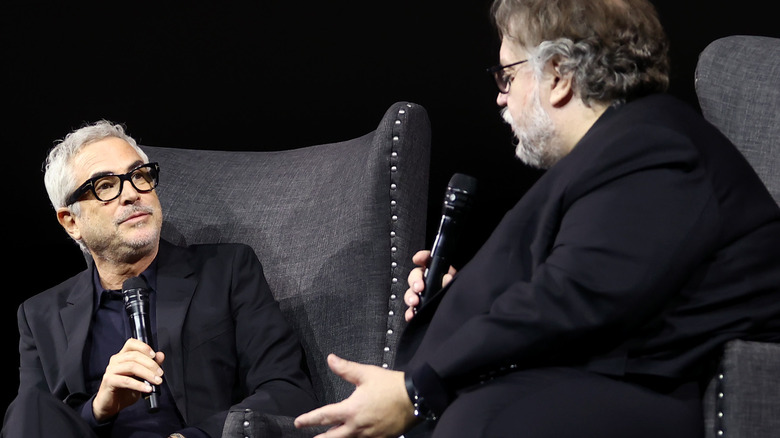 Tommaso Boddi/Getty Images
After "Harry Potter and the Chamber of Secrets" debuted to glowing reviews and a smashing global box office, Warner Bros. was ready to begin production on a third installment — until founding director Chris Columbus declined to return. Once again, the "Harry Potter" franchise needed to find the right filmmaker to adapt a series with immeasurably high fan expectations.
Guillermo del Toro was the first choice (fresh off of "Blade II," surprisingly), though he turned it down due to creative differences and ultimately wound up making "Hellboy" instead. Meanwhile, Marc Forster had no interest in working with child actors again so soon after "Finding Neverland." Even "Harry Potter" alumnus Kenneth Branagh said no, allegedly reluctant to work with his ex-wife, Emma Thompson, who has already been cast as Professor Trelawney.
After an exhaustive search, Warner Bros. finally approached Alfonso Cuarón, who was unfamiliar with the story and wasn't sure if he'd be the right person to direct the film. It was ultimately del Toro who convinced him to read the books and accept the job. Luckily for Cuarón, taking on "Prisoner of Azkaban" would become one of the most important steps he took toward making "Children of Men."
Prisoner of Azkaban gave Cuarón experience with British culture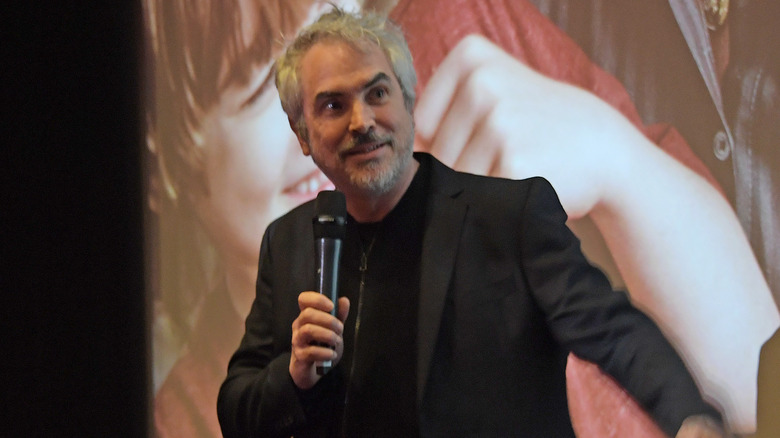 David M. Benett/Getty Images
As one may have guessed, successfully leading a high-profile project for a major studio opened doors that Alfonso Cuarón previously struggled to pass through. "What happened is one of those magical things," he told Vulture in 2017. "I go to do Harry Potter, and suddenly, the same people who [said no before], they want to green-light ['Children of Men']." Entering the wizarding world hadn't simply been a fruitful networking opportunity, however.
According to the director himself, working on "Harry Potter and the Prisoner of Azkaban" was crucial to understanding the complexities of British social dynamics. The Mexican Cuarón found that two years of daily immersion helped him see how flawed his original perception of British culture was. The film's star, Clive Owen, also wouldn't have been cast had Cuarón not put "Children of Men" on pause to work on "Prisoner of Azkaban."