Why Trey From Grey's Anatomy Looks So Familiar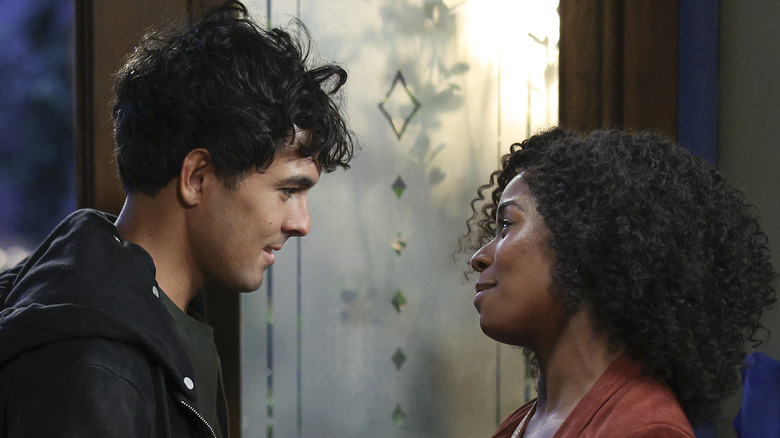 ABC/Raymond Liu
"Grey's Anatomy" would be nothing without its love triangles and doomed romances. However, now that Meredith Grey (Ellen Pompeo) has partially exited from "Grey's Anatomy," the series will have to fill the dramatic void that she's left. Enter Trey, who's due to shake things up when he arrives on the scene in this week's episode. 
Per Variety, Trey may cause some friction when he shows up, thanks to his history with this season's new intern, Simone (Alexis Floyd). Simone, for her part, just embarked upon a new romance with Lucas (Niko Terho), with whom she shares a living space. The two are currently shacked up with another intern, Mika Yasuda (Midori Francis), in Meredith's former pad. As is wont to happen on "Grey's Anatomy," the arrival of a new visitor may cause some unwanted tension.
No doubt, fans will be wondering about the handsome actor who's stepping in to play this mysterious newcomer. As it turns out, the actor, William Martinez, has already graced TV screens before debuting on "Grey's Anatomy."
One of his early roles was on The Blacklist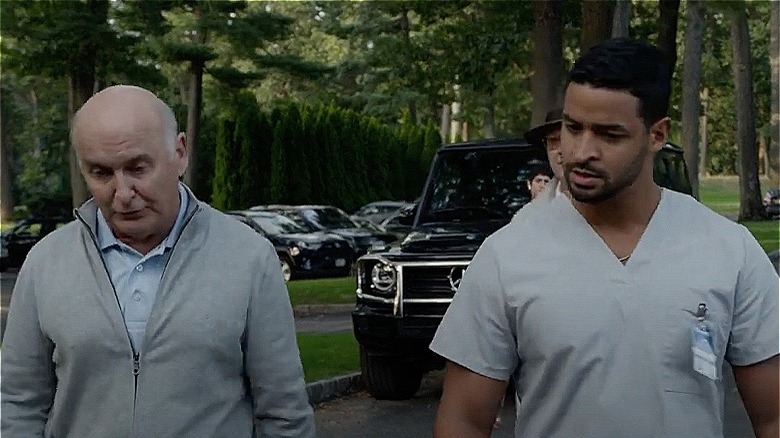 NBC
Martinez has been working relatively steadily since 2019, though he officially launched his career in 2015. Over the years, the actor has appeared on several hit shows, including "FBI," "Law & Order: Organized Crime," "The Equalizer," and "Kaleidoscope." In 2021, he even appeared on "The Blacklist" in the episode "The Skinner: Conclusion." As Ernesto, an employee at an assisted living home, he helped Red (James Spader) and Vincent (Matt Malloy) enter the home, where they tracked down the former "Skinner," Alberta, and tried to help her escape from the home. 
For the "Blacklist" uninitiated, "Skinners" were criminal elites and powerful leaders who amassed considerable power, often at the expense of others. In "The Skinner: Conclusion," Red, who has ratted out high-profile criminals to the FBI since the show began, becomes a Skinner himself. It's a fitting development for the ex-Navy intelligence officer.
He had a recurring role on an NTD series
While Martinez has appeared on many hit shows, his largest role to date was on the series "A Good Cop," which premiered on the relatively obscure channel NTD. The original drama, which is also available for streaming on EpochTV.com, follows three cops with different backgrounds and mindsets who face many moral dilemmas throughout their careers.
As Nestor, Martinez appeared in the series' final four episodes, all of which aired in 2022. In the series' final episode, "Into the Hornet's Nest," Nestor faces off with assailants in the middle of an operation. The confrontation ends in a violent, climactic shootout, and the episode eventually leapfrogs from this event to tie other storylines from the show together.
While Martinez continued to book one-episode roles in the years afterward, he will no doubt catch many viewers' attention after his appearance on "Grey's Anatomy." He also has a TV movie, "With Love, Your Sweetly Salted," on the books, in case any "Grey's Anatomy" fans end up falling for him.