Grey's Anatomy Fans Tell Looper Which Couple They Really Can't Stand - Exclusive Survey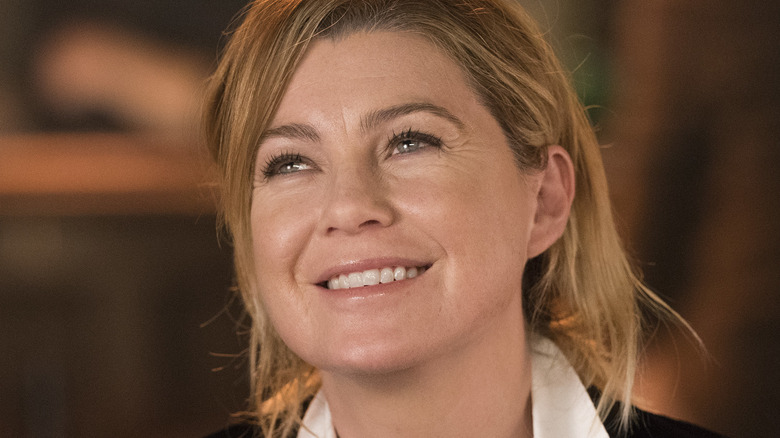 ABC
"Grey's Anatomy" has been running on ABC for the length of four presidencies, allowing the drama to acquire more romantic relationships than feather boas at a Harry Styles concert. Throughout its 19 seasons, there have been a handful of relationships worth rooting for, like Meredith (Ellen Pompeo) and Derek (Patrick Dempsey), Ben (Jason Winston George) and Bailey (Chandra Wilson), and Mark (Eric Dane) and Lexie (Chyler Leigh).
On the flip side, some couples disappointed fans from the get-go. Either the chemistry was off, or the timing of these relationships seemed forced and, therefore, awkward. Looper wanted to find out which of these generally disliked couples fans of "Grey's Anatomy" think is the worst. We offered our readers six of the most hated couples in the drama and had them choose their least favorite. Over 600 US residents took our poll, and who landed on top as the worst shouldn't come as much of a surprise.
Grey's fans really can't stand Meredith and Nathan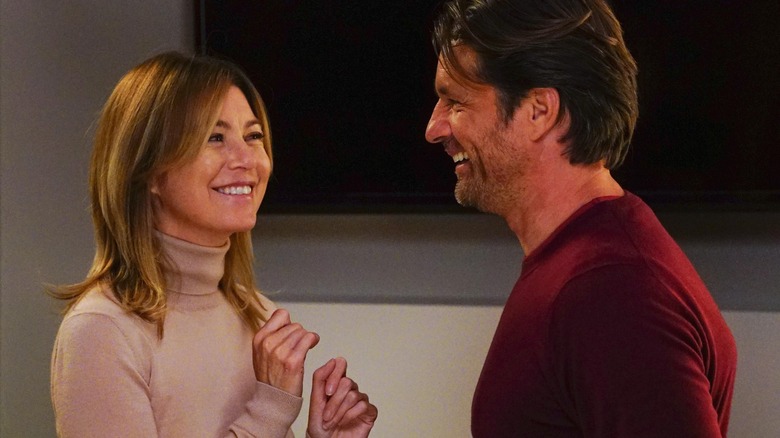 ABC
Landing in the top spot of our survey is Meredith and Nathan (Martin Henderson), with 25.1% of voters choosing them as their least favorite couple in the "Grey's Anatomy" timeline. This shouldn't shock fans, as Meredith and Nathan were a coupling that just happened too soon. After Derek died, Nathan was Meredith's first love interest, and he came along way too soon. Not only did Meredith's love story seem super rushed, but Nathan was a wet mop. Megan (Abigail Spencer) came back into the picture, pulling Nathan away from Meredith, and it was such a flop of a story to come after Derek's tragic death. What was the point?
Second through sixth place in our survey was pretty tight, and we saw a significant drop in numbers after Meredith and Nathan. Coming in second are Jackson and Maggie, with 16.7% of the vote. Having stepsiblings come together romantically was an odd choice, and they definitely weren't a couple fans could get behind. In third palace are George (T. R. Knight) and Izzie (Katherine Heigl), with 16.1% of respondents choosing them. It didn't make a lot of sense to have these two come together, as they were best friends, and it was a bummer to have writers take their relationship in a different direction than necessary.
Addison and Mark aren't what you'd call a fan favorite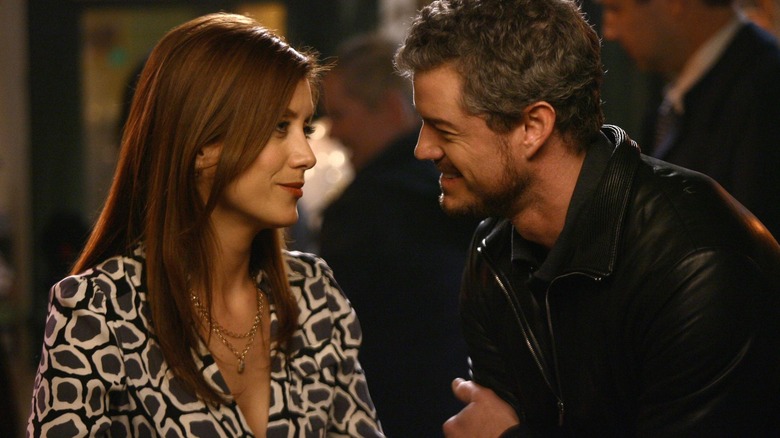 ABC
In fourth place in Looper's survey are Addison (Kate Walsh) and Mark (Eric Dane), with 14.9% of respondents choosing them as the worst "Grey's Anatomy" couple. Addison cheats on Derek with Mark, which is already a strike against the duo. Mark is also Derek's best friend, making this doubly infuriating. The surprising thing here is they look like they might make it long-term but have a breakup after both give up on one another.
In fifth are George and Callie (Sara Ramirez), with 13.8% of the vote. This relationship is just never healthy, and George ultimately cheats on her with Izzie. We see Callie go on to have much more positive relationships, making her go with George even more lackluster. Last place in our poll are Amelia (Caterina Scorsone) and Owen (Kevin McKidd), with 13.1% of our survey takers selecting them. This makes them the best of the worst, with the least amount of votes. Unfortunately, for the characters, this doesn't mean anything about their personalities. Owen and Amelia are insufferable, and their marriage is so rushed and unbelievable, making them impossible to support.