Whatever Happened To The Cast Of HBO's Oz?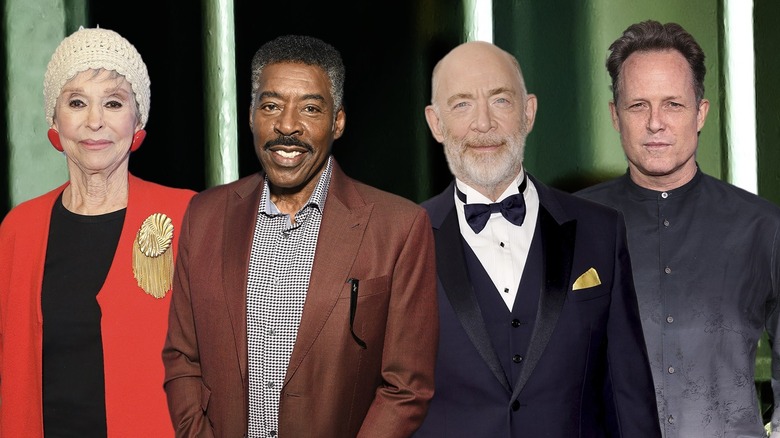 Static Media, Getty
Of all the prison-based shows we've seen over the years, few have managed to capture the horrors of state correctional facilities quite like "Oz." After debuting in 1997, the acclaimed HBO series ran for six seasons, taking a deep dive into the lives of the prisoners and guards at Oswald State Correctional Facility. This tough-as-nails crime drama holds nothing back as the prison staff attempt to rehabilitate the often-violent inmates. The idea was "to go to a place that had never been explored in fictional television, and tell as many good stories as I could possibly tell," creator Tom Fontana told CNN when the show wrapped in 2003.
"Oz" was a huge hit for HBO and it paved the way for other premium cable dramas. After 20 years off the air, you may be wondering what the actors who brought the show to life are doing now. Read on to find out what happened to the cast of "Oz."
Ernie Hudson (Warden Leo Glynn)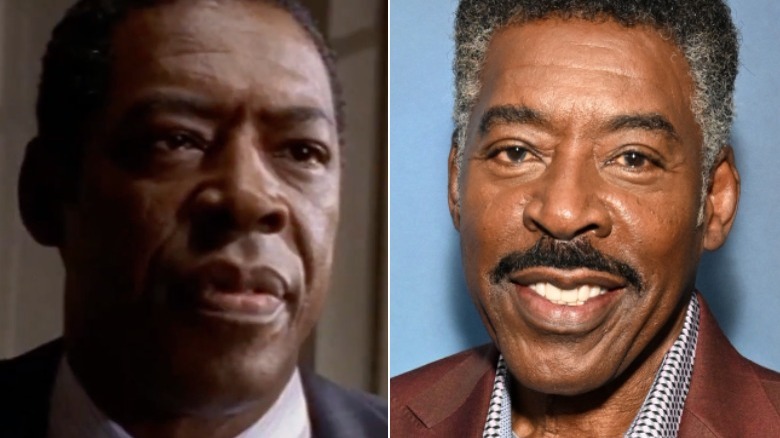 HBO, Slaven Vlasic/Getty
After "Oz," Ernie Hudson continued to bounce between film and television. He landed main roles in the short-lived "10-8: Officers on Duty," NBC's "Quantum Leap" revival, and the BET series "The Family Business," on which he also serves as an executive producer. He also appeared in films like "Dragonball: Evolution," "Game of Death," and "Redemption Day." The Michigan native is also an experienced voice actor — he voiced Lucius Fox in "Batman: Bad Blood," Agent William Fowler in "Transformers Prime," and Atticus the dog in the cult cartoon "Infinity Train."
"Oz" remains Hudson's longest stint on television, with more on-screen appearances as Warden Leo Glynn than any other character. Despite this, Hudson is still best known for his role as Winston Zeddemore from the original "Ghostbusters," a character he's been synonymous with for the best part of four decades. After reprising his role alongside his former castmates for 2009's "Ghostbusters: The Video Game," Hudson cameoed in the 2016 Paul Feig reboot before officially returning on-screen as Winston for the 2021 revival flick "Ghostbusters: Afterlife."
"It was almost spiritual," Hudson told The Hollywood Reporter of the experience. "I didn't cry, but some of those emotions welled up in me." A sequel has been announced, and (if the second "Ghostbusters: Afterlife" post-credits scene is anything to go by) Hudson will be involved. Winston became a successful businessman after leaving the original Ghostbusters, but he's shown returning to the old firehouse in the tag.
Terry Kinney (Tim McManus)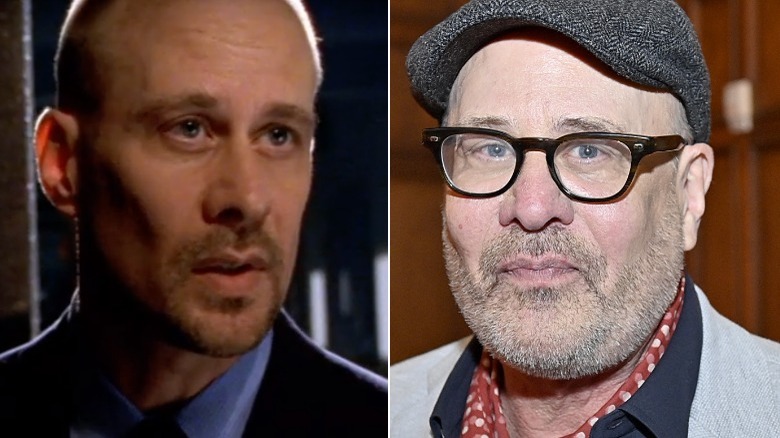 HBO, Roy Rochlin/Getty
Before his time on "Oz," Terry Kinney was a theater director who co-founded the famous Steppenwolf Theatre Company in Chicago. He's a familiar face in the theater world, but TV fans probably know him best for playing prison unit manager Tim McManus in "Oz." In the years that followed "Oz," Kinney popped up in various TV films, miniseries, and network shows. He has guest starred in episodes of "CSI: NY," "Law & Order," and "Elementary," and he has recurred on "Being Human," "The Unusuals," "The Mentalist," and Showtime's "Billions," in which he plays the "fixer" known only as Hall.
More recently, Kinney appeared in Netflix's "The Watcher." The show is loosely based on the terrifying true story of the Broaddus family, who started receiving threatening letters from an unknown person after moving into an old house in New Jersey. Kinney plays Jasper Winslow, a neighbor of the family who comes under suspicion. Outside of television, Kinney also plies his trade in feature films. He was in the Peter Berg espionage thriller "Mile 22" with Mark Wahlberg, the Ted Bundy biography "Extremely Wicked, Shockingly Evil and Vile" alongside Zac Efron, and the neo-noir thriller "The Little Things," led by Denzel Washington, Rami Malek, and Jared Leto.
Harold Perrineau (Augustus Hill)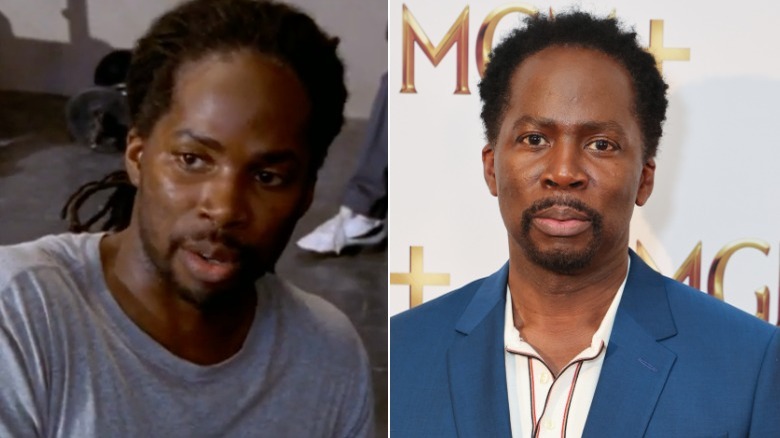 HBO, Randy Shropshire/Getty
Harold Perrineau's career took off after he played the groundbreaking role of Augustus Hill on "Oz." The show's primary narrator, Augustus is an inmate who uses a wheelchair. Almost immediately after the series ended, Perrineau was cast in a main role on "Lost." He played Michael Dawson, one of the passengers stranded on the show's mysterious island. From there, he got work on "CSI: Crime Scene Investigation," "Law & Order: Special Victims Unit," "Constantine," "Goliath," and "Criminal Minds."
Though television is where Perrineau found the most success, he also branched out into feature films after "Oz." He played Link in the first two "Matrix" sequels and also scored roles in the likes of "28 Weeks Later" and "Zero Dark Thirty." He also played actor Richard Roundtree (the original John Shaft) in a trippy film called "Your Name Here," which follows a sci-fi author (Bill Pullman) who is based on Philip K. Dick.
Perrineau continues to split his time between TV and film nowadays — fans of the TNT show "Claws" will no doubt recognize him as Dean Simms, an autistic character who takes up bodybuilding. He based Dean on a member of his family, he told BET. "A lot of what Dean is based on for me is based on the relationship between my cousin and his sister," he said (via the Atlanta Black Star), adding that people with autism are a lot more capable than many people give them credit for. "They're really not helpless."
Eamonn Walker (Kareem Saïd)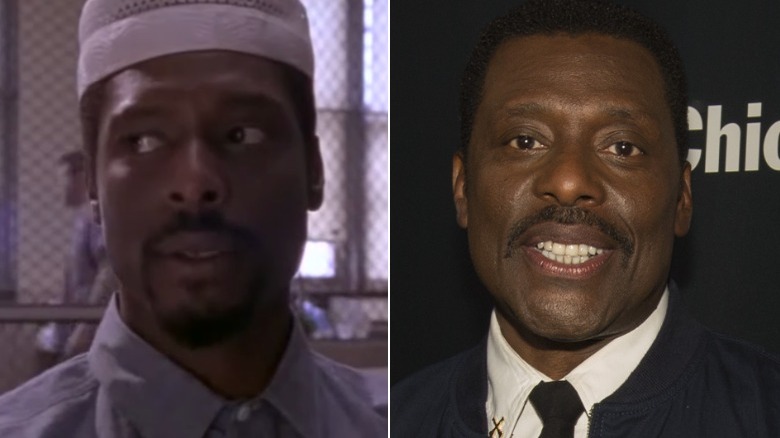 HBO, Barry Brecheisen/Getty
In "Oz," the charismatic Muslim leader Kareem Saïd is played by Eamonn Walker, who has appeared in plenty of film and TV projects in the years since the HBO hit wrapped. On the back of "Oz," the London-born actor landed a role alongside Nicolas Cage in 2005's "Lord of War." He played blues singer Howlin' Wolf in 2008's "Cadillac Records," and then appeared as Danny Mills in 2010's "The Company Men," a recession drama starring Ben Affleck, Kevin Costner, and Tommy Lee Jones.
In 2012, Walker landed what would become a career-defining role for him: Chief Wallace Boden in "Chicago Fire," the series that kickstarted the entire "One Chicago" franchise. Appearing in every "Chicago" series, including the short-lived "Chicago Justice," Walker has played Boden in precisely 250 episodes of television at the time of this writing, and there are plenty more on the horizon. Boden was promoted to Deputy District Chief of District 4 in Season 10, and continues to be a pivotal figure in the "One Chicago" universe.
Kirk Acevedo (Miguel Alvarez)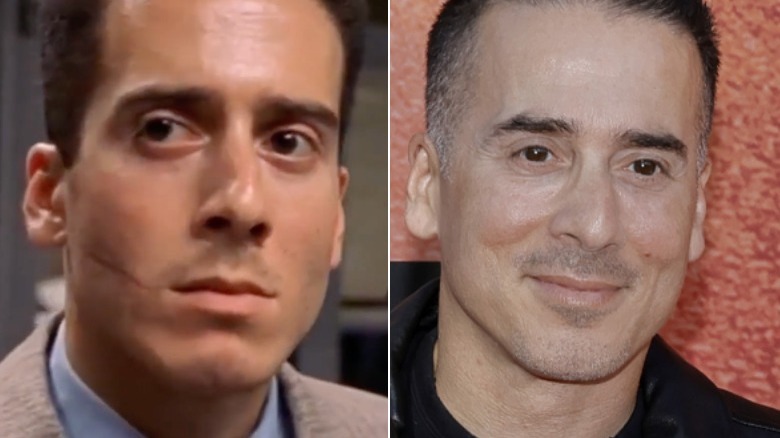 HBO, Kevin Winter/Getty
For Kirk Acevedo, the role of Miguel Alvarez on "Oz" was a major stepping stone to future television projects. In 2005, he was cast on the "Law & Order" spin-off "Law & Order: Trial By Jury" as DA Investigator Hector Salazar after an initial guest appearance on "SVU." Sadly, the spin-off didn't last long. He then got onto the equally short-lived series "The Black Donnellys" before landing the role of fan-favorite FBI agent Charlie Francis on the hit sci-fi drama "Fringe."
In the 2010s, Acevedo guest starred on a bunch of big shows, including "The Mentalist," "The Walking Dead," "Blue Bloods," "Grim," and "Agents of SHIELD." He played Agent Tomás Calderon in the Marvel show, popping up in a pair of Season 2 episodes. In 2017, he made the jump to DC when he won the role of Ricardo Diaz in The CW's "Arrow." Also known as the Dragon, Diaz was a meta-human who started his own drugs operation after rising through the ranks of the Scorpions. He appeared in 27 episodes of the hit show before his character was killed in prison.
Acevedo has ventured into the feature film world on occasion (notable credits include "Invincible," "Dawn of the Planet of the Apes," and "Insidious: The Last Key"), though his biggest successes have been on the small screen. He's perhaps best known for his turn as José Ramse in SyFy's "12 Monkeys."
Rita Moreno (Sister Peter Marie Reimondo)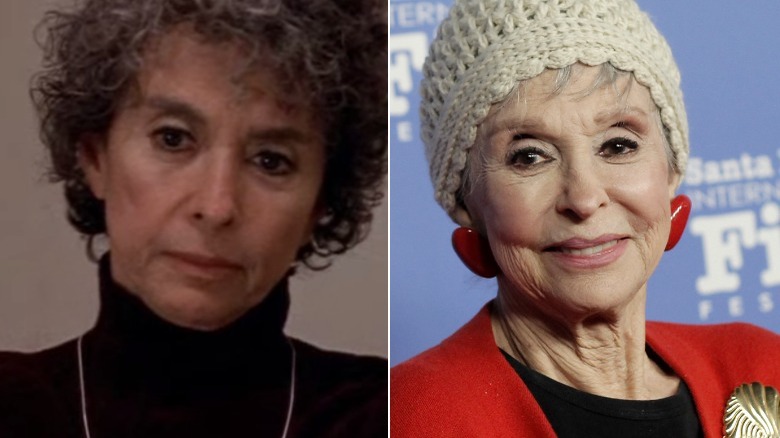 HBO, Tibrina Hobson/Getty
One of only a handful of performers to have won an Emmy, a Grammy, an Oscar, and a Tony, Rita Moreno has been around in Hollywood since the 1950s. When "Oz" ended in 2003 and her time as Sister Pete was done, she quickly moved on to new roles, notably guest starring as a couple of different characters in the "Law & Order" franchise. It wasn't until 2011 that the multitalented star would find consistent television work again as Dori Newman on the sitcom "Happily Divorced."
From there, Moreno landed roles in "Jane the Virgin," "Grace and Frankie," and "Grey's Anatomy" before finding new life on the sitcom "One Day at a Time," a remake of the 1975 series of the same name. Though she didn't play Lydia Riera for quite as long as she played Sister Pete, her new role on the Pop TV series became a firm favorite among followers of her work.
Moreno has made a couple of feature film appearances over the past few decades, none more impressive than her role as Valentina in Steven Spielberg's remake of "West Side Story." Given that Moreno's most famous role is probably Anita in the original 1961 film, it's no wonder Spielberg brought back the EGOT-winner for a second round. She was happy with how the remake turned out, she told The Hollywood Reporter. "This is one of the few times in my life that I love myself in something," she said.
J.K. Simmons (Vernon Schillinger)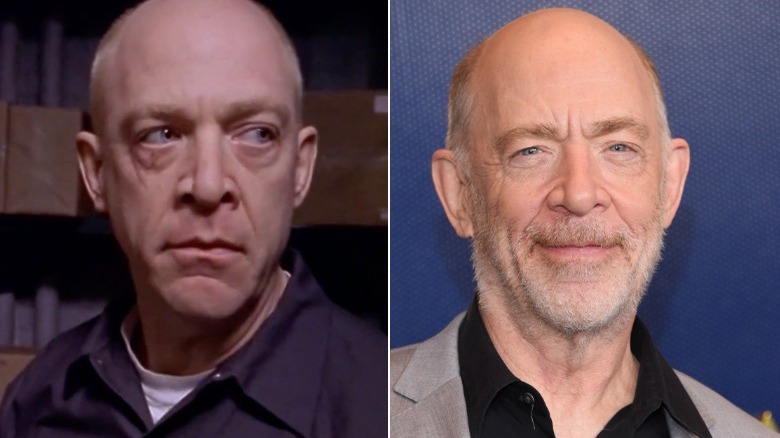 HBO, DFree/Shutterstock
J.K. Simmons has had a long and prosperous career since playing the vile racist Vernon Schillinger in "Oz." He's arguably best known for playing Daily Bugle editor J. Jonah Jameson in several "Spider-Man" movies over the years, most notably in Sam Raimi's trilogy. He also has a big DC role on his resume: He appeared as Commissioner Gordon in 2017's "Justice League." He also voices Omni-Man in Amazon Prime's adaptation of "Invincible," cementing his influence on comic book-related media.
Of course, Simmons is known for much more than just superhero stuff. Since his "Oz" days, he has appeared in films such as "Thank You For Smoking," "Juno," and "La La Land," and he was also in Paramount's adaptation of Stephen King's "The Stand." His most acclaimed performance came in 2014 when he appeared as maniacal teacher and conductor Terence Fletcher in "Whiplash," a tense music drama that wowed critics. Simmons won best supporting actor for his work in the film.
Lee Tergesen (Tobias Beecher)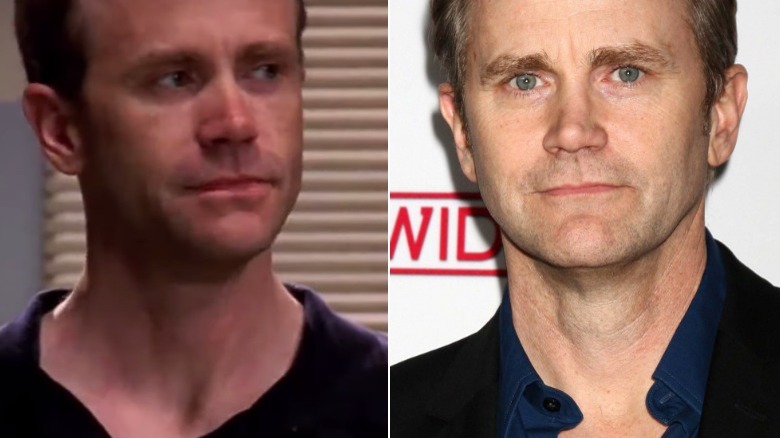 HBO, S. Bukley/Shutterstock
Known for playing main character Tobias Beecher in "Oz," Lee Tergesen has managed to stay pretty busy ever since the HBO series ended in 2003. Following the series finale, Tergesen appeared in Patty Jenkins' directorial debut "Monster" alongside Charlize Theron, who portrays the real-life serial killer Aileen Wuornos. The "Oz" star was cast as a fictional character who beats and sexually assaults Wuornos (a sex worker who murdered seven men during a violent killing spree) in a harrowing scene. This didn't happen in real life, which led reporters and family members of the victims to question why the killer was being made sympathetic on screen. The film did well regardless, and Jenkins was full of praise for Tergesen. "He has that nice/scary guy thing," she said.
Like many of his "Oz" co-stars, Tergesen found himself guesting on shows like "CSI" and "Law & Order," though he soon landed the role of U.S. Marshal Eddie Drake on "Wanted," a short-lived TNT police drama that put him in a better light. Before long, Tergesen had secured recurring roles on "The Americans," "Longmire," "Defiance," "American Horror Story," "The Strain," and Netflix's "Daredevil" — he played Karen's father Paxton Page in the popular Marvel show. In 2018, Tergesen landed the role of vigilante Joe Owens in USA's "The Purge" series, which is set between the films "The Purge: Anarchy" and "The Purge: Election Year."
If you or anyone you know has been a victim of sexual assault, help is available. Visit the Rape, Abuse & Incest National Network website or contact RAINN's National Helpline at 1-800-656-HOPE (4673).
Dean Winters (Ryan O'Reily)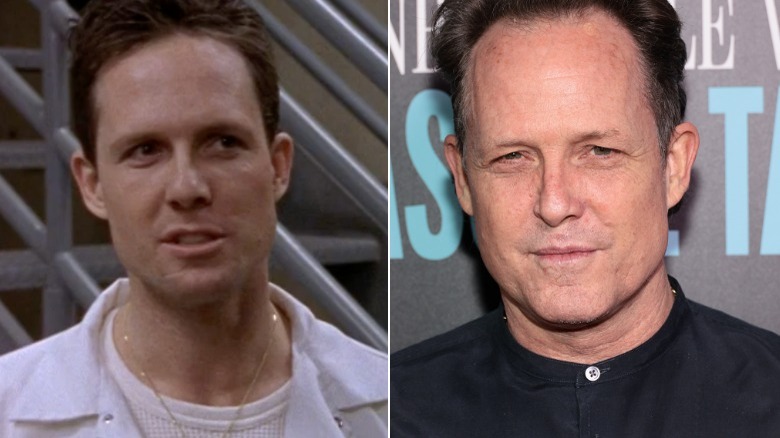 HBO, Dimitrios Kambouris/Getty
After six seasons as Ryan O'Reily on "Oz," Dean Winters jumped right into the role of Johnny Gavin on the FX firefighter series "Rescue Me," becoming a main cast member in Season 3. Winters returned to his previous recurring status for Season 4 and he began taking parts in other shows, such as "30 Rock," "Terminator: The Sarah Connor Chronicles," "Life on Mars," and, eventually, "Brooklyn Nine-Nine," where he played the antagonistic role of Detective Keith "The Vulture" Pembroke.
Before "Oz," Winters starred on "Law & Order: Special Victims Unit" as Detective Brian Cassidy until his HBO contract got in the way. He ended up having to leave "SVU," but he did so on good terms, and he returned in 2012. Since then, Winters has been part of "SVU" on a recurring basis and his character has even become a District Attorney Investigator. His notable film roles include Avi in "John Wick" and Tom in "P.S. I Love You." Elsewhere, you probably know Winters from his commercial work: He's the face of Allstate Insurance and has been playing "Mayhem" for years, causing havoc for homeowners.
Adewale Akinnuoye-Agbaje (Simon Adebisi)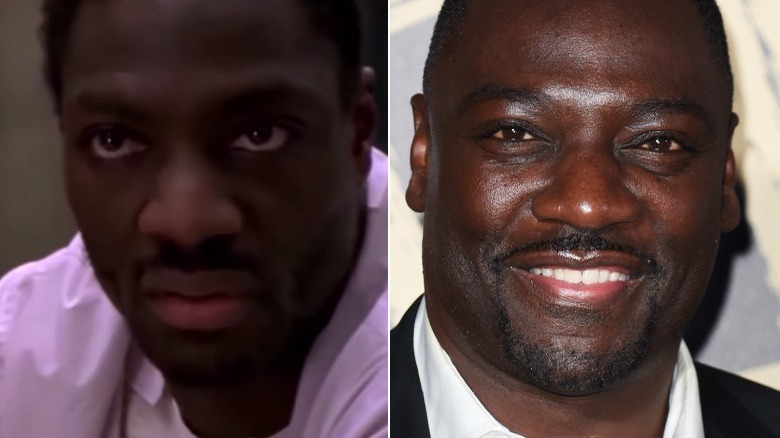 HBO, Featureflash Photo Agency/Shutterstock
Adewale Akinnuoye-Agbaje has been all over the place since "Oz" ended, but that's not a bad thing. A guest star in the show's first season, Akinnuoye-Agbaje was quickly promoted to a recurring cast member during his tenure as inmate Simon Adebisi. By the time the third season rolled around, he was part of the main cast. Akinnuoye-Agbaje was only written out of the show because he had his sights set on working in films. "I didn't want to kill that character, but it was a necessity due to the actor's wanting to move on," Tom Fontana told CNN.
His exit from "Oz" allowed him to appear in "The Mummy Returns," "The Bourne Identity," "G.I. Joe: The Rise of Cobra," "The Thing," "Thor: The Dark World," and "Suicide Squad," where he played the villain Killer Croc. In that time, Akinnuoye-Agbaje found his way back to television, most notably to play Mr. Eko on "Lost" and Malko on "Game of Thrones."
In 2018, he directed his first feature film. "Farming" tells the story of a young Nigerian boy who was "farmed" out to a British family. Based in part on his own story, the film won the Michael Powell Award for Best British Feature Film at the Edinburgh Film Festival in 2019. "I am absolutely thrilled to have received this prestigious award, named after one of my cinematic heroes, for my first film," Akinnuoye-Agbaje said (per Variety).
George Morfogen (Bob Rebadow)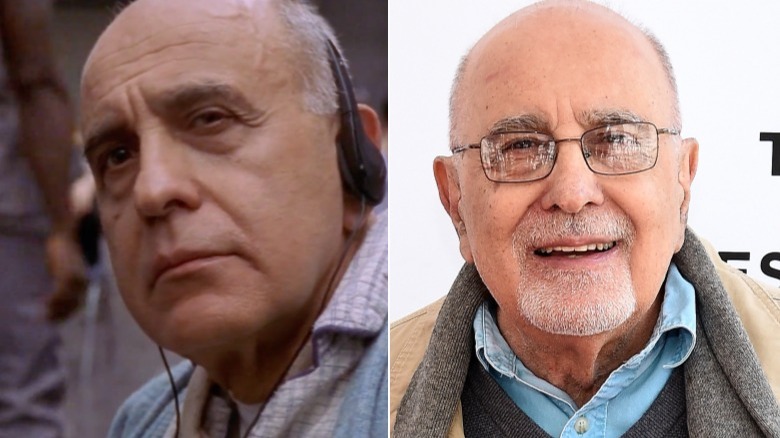 HBO, Ilya S. Savenok/Getty
The late George Morfogen played inmate Bob Rebadow in "Oz" right up until the conclusion of the series, at which point his career began to slow down. Before "Oz," he was best known for his time as Stanley Bernstein on the original "V" series and its direct sequel "V: The Final Battle." But, following the HBO hit, Morfogen was tied to Bob forever. After "Oz," he took on smaller roles in both film and television. He only notched eight acting credits between the end of "Oz" in 2003 and his death in 2019 at the age of 86.
In those later years, Morfogen appeared in episodes of "American Masters," "The Jury," and the Glenn Close legal drama series "Damages." His final on-screen appearance was in a 2016 episode of "Law & Order: Special Victims Unit" titled "Collateral Damages." As far as post-Bob film work goes, Morfogen appeared in "Waltzing Anna," "She's Funny That Way," and the wacky comedy "The Marconi Bros." as Grandpa Marconi. However, just because Morfogen was only taking on the odd part doesn't mean that he wasn't keeping busy: He worked as a teacher at the Herbert Berghof Studio in New York City, helping to train young talent.
BD Wong (Father Ray Mukada)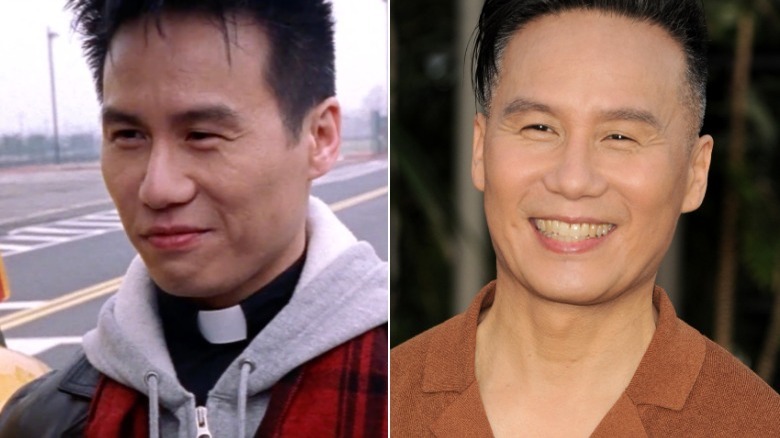 HBO, Tinseltown/Shutterstock
BD Wong played Father Ray Mukada in "Oz." Since his time on HBO, Wong's popularity has only increased, landing him work in film, television, video games, and on the stage. Though he first played Dr. Henry Wu in "Jurassic Park," long before "Oz," Wong returned to the role in 2014's "Jurassic World." He has since reprised it in subsequent sequels, video games, theme park attractions, and animated spin-offs.
Beyond his work resurrecting dinosaurs, Wong has had recurring and leading roles on various television shows. These include "Gotham," in which he played the villain Hugo Strange, and "Mr. Robot," in which he gave an Emmy-nominated performance as the transgender hacker Whiterose. His most prolific television work has been as Dr. George Huang on "Law & Order: Special Victims Unit," a character he has played over 200 times.
In the feature film world, Wong has been in "The Space Between Us," "Focus," and "Bird Box" in recent years. He's also been getting into directing — he helmed an episode of "Awkwafina Is Nora from Queens" in 2021, and he took charge of the stage production "Yes, I Can Say That!" in 2023.
Craig muMs Grant (Arnold 'Poet' Jackson)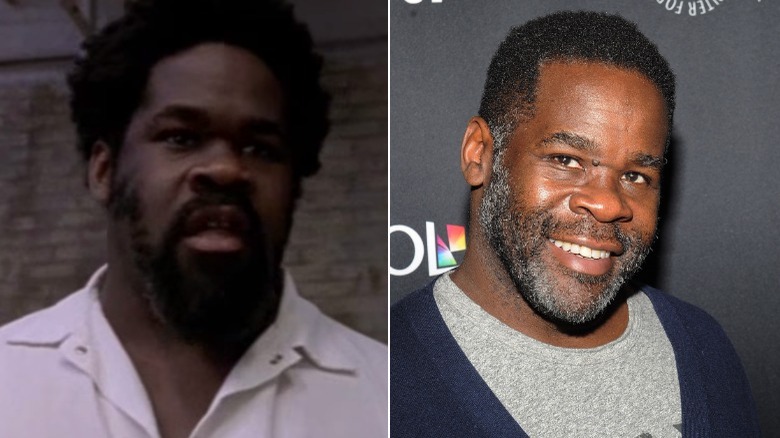 HBO, Brad Barket/Getty
Credited in "Oz" as muMs da Schemer, the late Craig muMs Grant played heroin addict Arnold "Poet" Jackson on the HBO series. Though he wasn't technically part of the main cast, he did appear in 49 episodes of the show, and Poet remained his most famous role at the time of his death from natural causes in 2021. He was just 52 at the time.
Following the final chapter of the prison drama, Grant appeared pretty sporadically on television and only in guest capacities on shows like "The Sopranos," "Boston Legal," "Law & Order: Special Victims Unit," "Blue Bloods," and Netflix's "Luke Cage." He also lent his voice to two "Grand Theft Auto" video games and appeared in a variety of feature films, including the best picture winner "Birdman." Aside from his work as an actor, Grant was also a slam poet and performed his material not only on "Oz," but on the HBO series "Def Poetry."
According to The Hollywood Reporter, Grant was filming for a recurring role on the show "Hightown" when he unexpectedly passed away. He had already completed work on the neo-noir crime thriller "No Sudden Move," starring Don Cheadle and Benicio del Toro. It was released posthumously in 2021, as were his final two films, "Life After You" and "Bitcoin," both of which came out in 2022.
Luna Lauren Vélez (Dr. Gloria Nathan)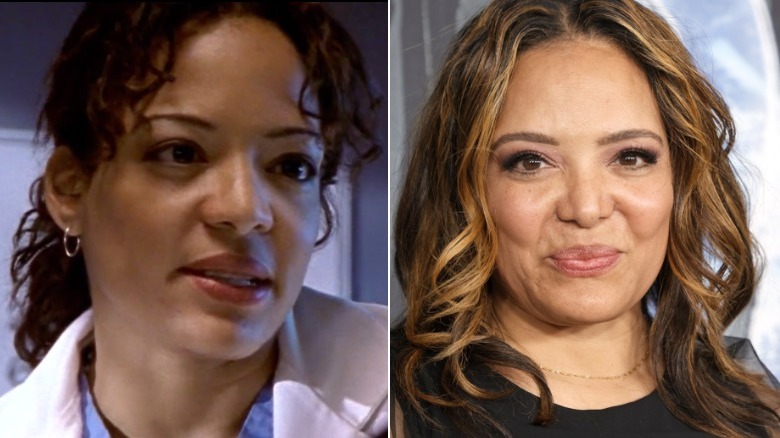 HBO, Michael Loccisano/Getty
After playing Chief Attending Physician Dr. Gloria Nathan in "Oz," Luna Lauren Vélez continued her television career with a handful of guest and recurring roles before playing Captain María LaGuerta on the hit Showtime series "Dexter." Vélez played Captain LaGuerta in the first seven seasons of the series, and eventually became an antagonist for the titular character. In 2010, Vélez won the Rita Moreno HOLA Award for Excellence, bestowed upon her by the Hispanic Organization of Latin Actors in connection with her outstanding work on "Dexter" and "Oz."
After being killed off from "Dexter," Vélez secured smaller roles in the likes of "How to Get Away with Murder," the "MacGyver" reboot, and "Blue Bloods." Beyond television, she has made appearances in "The First Purge," "Swallow," and the 2019 "Shaft" sequel. Marvel fans will no doubt know her as the voice of Rio Morales (the mother of Miles Morales) in the hit animated film "Spider-Man: Into the Spider-Verse." She is set to reprise the role in the upcoming sequel "Spider-Man: Across the Spider-Verse."