The Real Reason Dean Winters Left Law & Order: SVU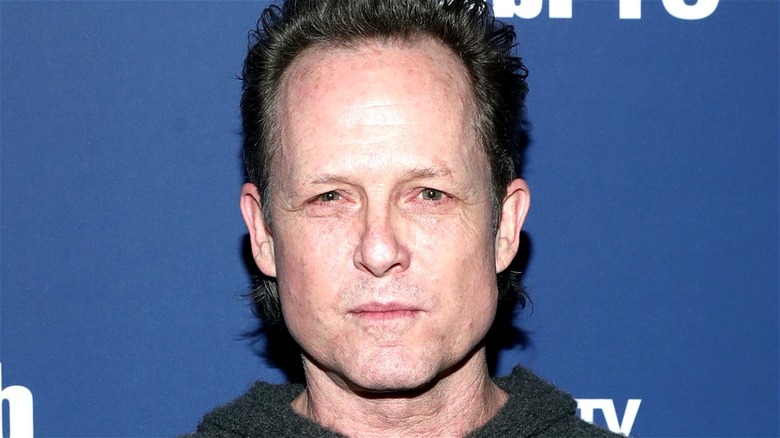 Rich Polk/Getty Images for IMDb
Over the course of his career, actor Dean Winters has garnered fans for an array of roles in a variety of genres, from his comedic turn on the NBC sitcom "30 Rock" to his work on the Fox science fiction series "Terminator: The Sarah Connor Chronicles," and even his supporting roles in movies such as "P.S. I Love You," "John Wick," and "Rough Night."
One of the signature roles of his career, however, was in the police procedural "Law & Order: Special Victims Unit." Winters was one of the show's original cast members, making his first appearance in the show's pilot, titled "Payback," as Detective Brian Cassidy. Winters appeared in the first 13 episodes of the series, making his mark in the role before the character departed the Special Victims Unit, opting to transfer over to the Narcotics division instead. Here's the real reason Dean Winters left "Law & Order: SVU."
His time on the show conflicted with another role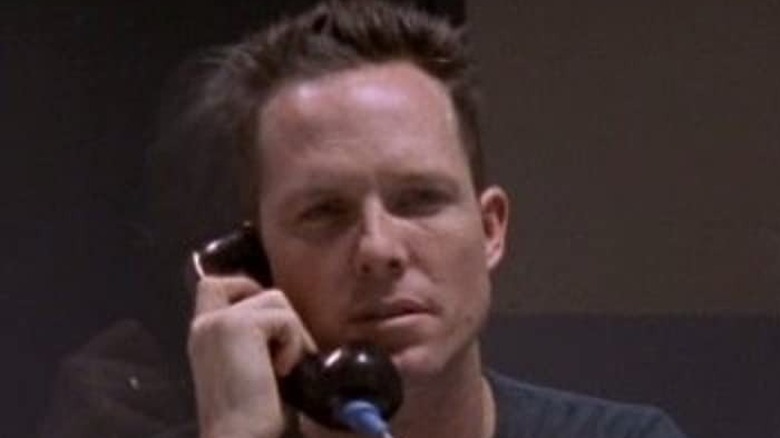 HBO
Dean Winters' departure from the show was not on bad terms; instead, it was quite the opposite. When Winters began his run on "Law & Order: SVU," he was already working on the HBO series "Oz," which he had been on since its pilot aired in 1997. At the time, "Oz" only had eight episodes per season, which gave Winters enough time to join another series. Winters' contract with HBO, however, was the source of an issue that ultimately led to his departure from "Law & Order: SVU."
In an interview with The A.V. Club, Winters said, "I was on the show for the first season, but then I had to leave because I had a contract with HBO, and there was a bit of a dispute." He did not elaborate further on the nature of the dispute. He did state that later in his career, further appearances on the show were subsequently blocked by CBS itself when he returned to the network for "Battle Creek" in 2015. 
When talking about his guest turn on the comedy series "Brooklyn Nine-Nine," Winters added "I'm actually supposed to go back on the show, but I'm not really sure what's going on. When I went over to CBS, they said I could never do SVU again, but they're, like, 'You can do one more Brooklyn Nine-Nine,' so I'm just waiting to find out what's up."
Winters' departure wasn't permanent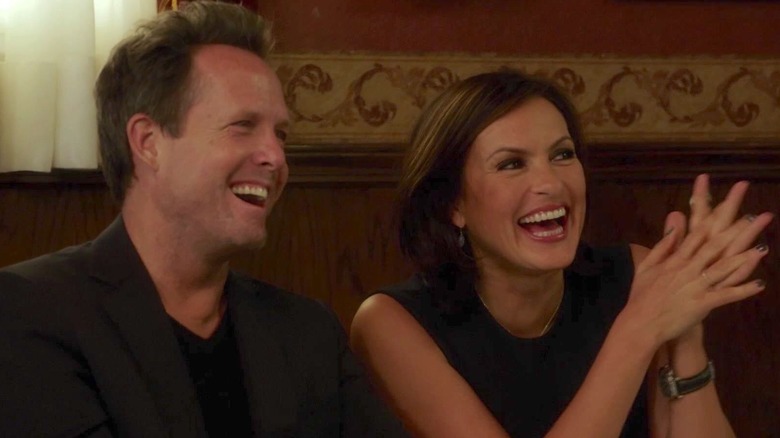 CBS
Winters left "Law & Order: SVU" on such good terms, however, that cast was able to advocate for his return. In the same interview with The A.V. Club, Winters went on to talk about how a chance encounter led to the return of his character.
"But how it happened was that I was in my apartment, and there was a film crew setting up outside my apartment. It was 5 a.m. and I was trying to go to bed, but everyone's making a lot of noise, so I lean out my window and I yell, 'Would you guys shut the f*** up?'" he recalled. "And Richard Belzer yells back up. I had no idea it was SVU! [Laughs.] So I went outside and saw everyone, and then I went over to Mariska's [Hargitay] trailer to say 'hi,' and she was, like, 'How come you've never come back on the show?' And I said, 'No one's ever asked me!' And the following week I was back on the show!"
Winters went on to appear in a total of 18 additional episodes, with his last appearance to date coming in the 16th episode of Season 20, titled "Facing Demons." He can currently be seen in the Peacock musical comedy "Girls5eva."