The Watcher's Terry Kinney Admits Fans Might Be Upset Over The Show's Accuracy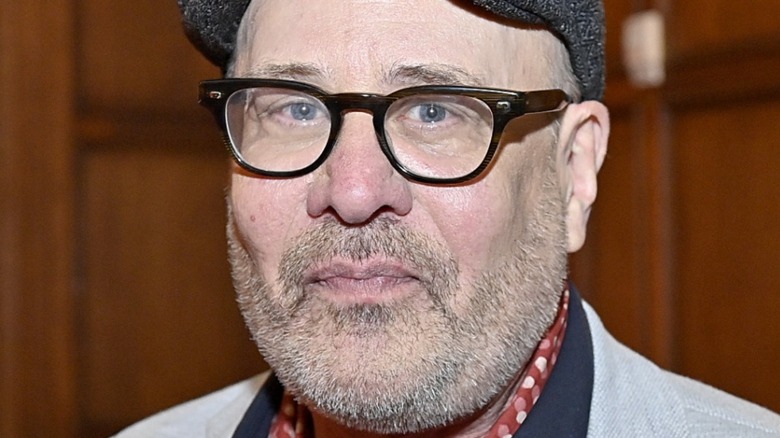 Roy Rochlin/Getty Images
Netflix has always been a go-to option for the latest true crime documentaries and scripted dramatizations. Some of the best true crime shows and movies on Netflix present compelling narrative reenactments, testimonials, and equal running time to understand the criminal's motivations and the victims' pain and trauma. This is informative and riveting in the non-fiction format, but some of the streamer's big-budget docudramas run into controversy.
Productions such as "Extremely Wicked, Shockingly Evil and Vile," and more recently "Monster: The Jeffrey Dahmer Story" have become popular regardless of the discomfort such dramas may cause real-life victims or their survivors (via Time). But disputes about accuracy and creative embellishments can also become a concern for some.
These reactions may also come to light due to the true story behind Ryan Murphy's "The Watcher" on Netflix. The limited series is based on the factual case of a Westfield, New Jersey, family who was stalked and terrorized by an anonymous instigator. It seems as if the recent disagreements over the validity of Murphy's Jeffrey Dahmer series have the cast and crew of "The Watcher" on alert. Terry Kinney, who plays a mysterious character named Michael in the program, has already admitted that some fans might get upset over its accuracy. Here are the details.
Terry Kinney claims the show's dramatization of events is more interesting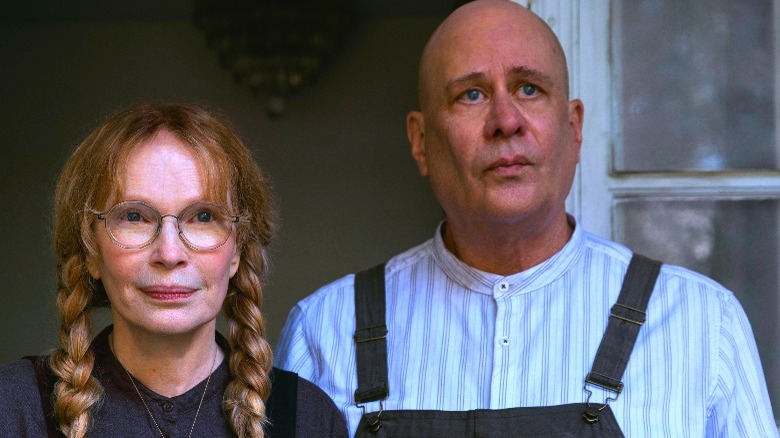 Eric Liebowitz/Netflix
In the series, Bobby Cannavale and Naomi Watts play Dean and Nora Brannock, who move into a new home with their children, which leads to harassment from an unknown criminal calling themselves "the watcher." The basic plot can be easily attributed to the real-life Derek and Maria Broaddus and their three children, who moved into the house on 657 Boulevard in Westfield, NJ, in 2014 (per The Cut). In the true story, the Broaddus' neighbors became prime suspects, and Terry Kinney, along with Mia Farrow, filled these roles as Jasper and Pearl Winslow. The case remains unsolved.
Speaking to The Hollywood Reporter at the limited series' NYC premiere, actor Henry Hunter Hall (Dakota) commented, "You don't really want to trigger anyone. You don't want to make people uncomfortable or feel like you're smearing their story, but you also want to entertain." At the same event, Kinney highlighted the hopes for accuracy that many true crime followers expect when watching a high-profile docudrama. He stated, "There's a lot of people that are very invested in this story that are waiting for it with bated breath and, I dare say, they want the exact story to be told," he said. "I don't think that they'll get that. What they'll get is something far more interesting. Far more theatrical and much more of a rollercoaster."
"The Watcher" is currently streaming on Netflix.