Disney Might Make More Avengers Movies After Avengers 4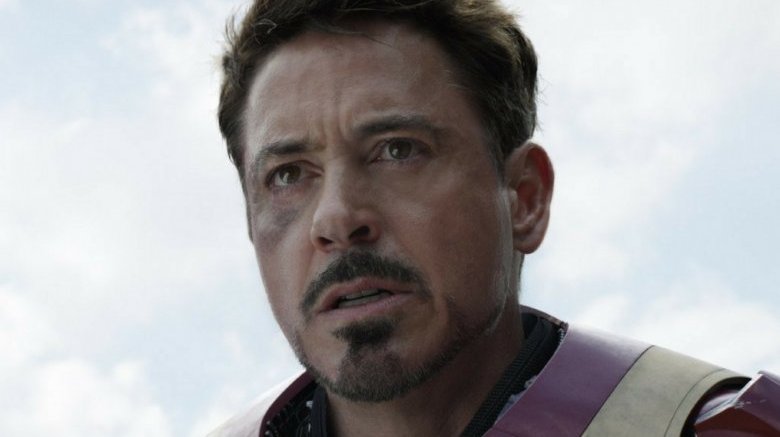 Bidding farewell to Earth's Mightiest Heroes might be less of a definitive send-off than it is a "see you later."
Marvel fans prepared themselves for major deaths in this year's Avengers: Infinity War (and boy, did they get more than they bargained for), and have long known that the Avengers cinematic storyline as it currently stands is meant to end with next year's Avengers 4. But according to The Walt Disney Company CEO Bob Iger, that may not entirely be the case. 
Iger revealed to investors during an earnings call on Tuesday, May 8 that Disney hasn't ruled out the possibility of creating more Avengers movies past the yet-untitled fourth Avengers flick.
"We meet on a regular basis with our Marvel team, and we've plotted out Marvel movies that will take us well into the next decade. I'm guessing we will try our hand at what I'll call a new franchise beyond Avengers, but that doesn't necessarily mean you won't see more Avengers down the road. We just haven't made any announcements about that," Iger stated (via The Hollywood Reporter). 
However, Iger noted that Avengers 4 will clear up the enormous cliffhanger ending Avengers: Infinity War left off on and will "have a significant conclusion." Infinity War and Avengers 4 co-directors Joe and Anthony Russo shot the two films back to back, and their goal for Avengers 4 was, as Iger put it, to clearly wrap up the Marvel Cinematic Universe narrative that started with 2008's Robert Downey Jr.-starrer Iron Man. 
It will likely be quite a while before fans see another Avengers film post-Avengers 4, as Disney and Marvel have a jam-packed docket that includes Ant-Man and the Wasp on July 6; Captain Marvel on March 8, 2019; Avengers 4 on May 3, 2019; and the untitled Spider-Man: Homecoming sequel on July 5, 2019 — plus dates for untitled Marvel movies releasing between May 1, 2020 and July 29, 2022. Still, the Disney head honcho stood firm in stating that no one should expect things to truly end for the beloved superhero crew in Avengers 4. 
"Given the popularity of the characters and given the popularity of the franchise, I don't think people should conclude there will never be another Avengers movie," Iger said. "There's certainly a lot more stories to tell, a lot more characters to populate those stories with."
Well, there you have it: Just as Loki's death in Thor: The Dark World was impermanent, so too might be some of the goodbyes we say in Avengers 4.