Juno Temple's Natural Hilarity Led Ted Lasso's Brett Goldstein To Change Keeley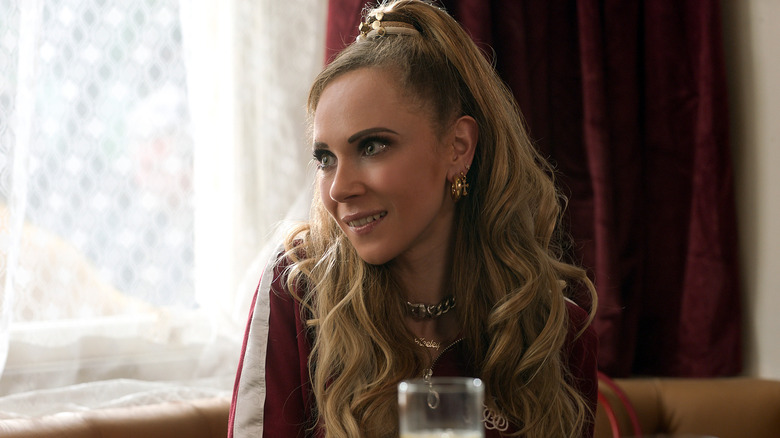 Apple TV+
We're still only a few years into the 2020s, but it already feels pretty safe to call Apple TV+'s "Ted Lasso" one of the decade's big television success stories. What once seemed like a gimmick potentially stretched too thin — an entire show based on the Jason Sudeikis coach character from those Premier League promos? — has come alive as one of the most involving, rewarding, alternately hilarious and heartrending comedy series currently on air, thanks in large part to the rich and sensitive writing led by series creators Sudeikis, Bill Lawrence, Brendan Hunt, and Joe Kelly.
Just as crucial to the unlikely greatness of "Ted Lasso," of course, is the show's ensemble cast. In addition to Sudeikis himself as the titular American football coach trying to learn the ropes of association football, the staff and player roster of AFC Richmond are peppered with memorable figures brought to life by irreplaceable stars. One such star is Juno Temple, who has become one of the most enjoyable and integral elements of "Ted Lasso" with her performance as Richmond's PR manager Keeley Jones. And any "Ted Lasso" fan who rightfully adores Keeley will be surprised to learn that, although Temple was one of the most recognizable names on the cast list at the time "Ted Lasso" started, her role was originally not quite so substantial. As Brett Goldstein once revealed, it wasn't until Temple proved her mettle and charisma that the writers' room was pushed to give her more to do.
Juno Temple inspired the writers to give Keeley funnier material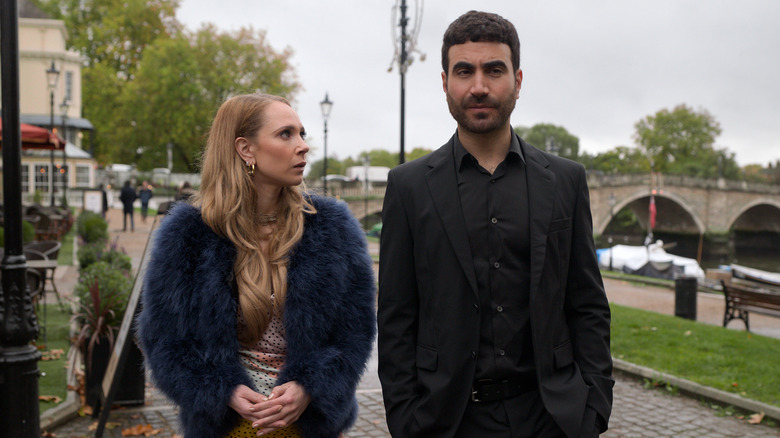 Apple TV+
On February 14, 2022, Marie Claire ran a lengthy profile on Juno Temple, then hot off the success of Season 2 of "Ted Lasso." In the profile, it was revealed that Temple had the part of Keeley offered to her directly by longtime friend Jason Sudeikis and that she was initially surprised because she wasn't historically known for her comedic work. But the writers quickly caught on to how much potential the storied dramatic thespian of films like "Atonement" and "Far from the Madding Crowd" had as a comedian.
One of those writers was Brett Goldstein, who pulls double duty on "Ted Lasso" as an actor, in the back-to-back Emmy-winning role of Roy Kent. Goldstein told Marie Claire that he, along with the rest of the writers' room, was fascinated by the liveliness, sweetness, and wit that Temple effortlessly brought to Keeley. "[Juno's] the f***ing light. I don't know how else to express it," Goldstein said, comparing her natural likability to that of someone like Tom Hanks.
Once made aware of that asset, the writers of "Ted Lasso" were inspired to make Keeley's lines longer and funnier in order to make better use of Temple's skill set. "We didn't change the story of Keeley, but how she spoke and how she was funny changed, because Juno was much funnier than what we'd written for Keeley," Goldstein said. The rest is history — it's impossible to imagine "Ted Lasso" without Keeley's perky humor.