Outer Banks' Rudy Pankow 'Lost' Himself During JJ's Hot Tub Scene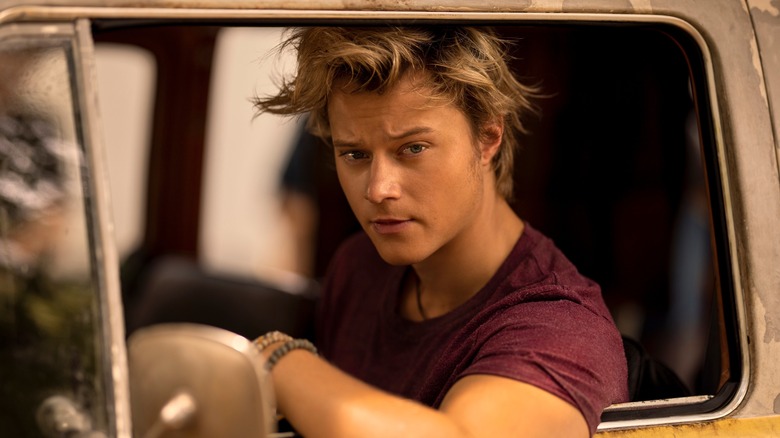 Jackson Lee Davis/Netflix
The divide between the wealthy members of society at the top of the food chain and the many others who live in the middle and lower classes has arguably never been more pivotal than it is today. As these economic disparities and their impact on society grow with each passing year, it's no wonder that shows like "Outer Banks" are becoming more and more popular.
Like "Veronica Mars" or "The O.C.," "Outer Banks" follows a group of high schoolers who are forced to navigate the lines between the different social classes as working-class locals clash with the wealthier seasonal patrons who come to the titular area in North Carolina as a luxury vacation destination.
Rudy Pankow plays JJ Maybank, the impulsive best friend of protagonist John B (Chase Stokes) throughout all three seasons of "Outer Banks" thus far. In an interview, the actor reveals  how a Season 3 scene challenged him as a performer and how he tried to do the moment justice.
The scene took a lot of communication and understanding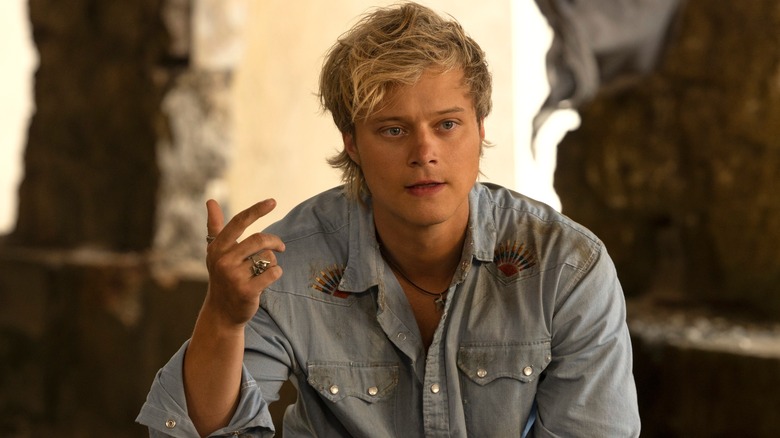 Jackson Lee Davis/Netflix
Rudy Pankow sat down with Swagger Magazine to talk about his time on "Outer Banks" and how a particular scene in Season 3, Episode 7 ("Happy Anniversary") had him digging deep to identify with his character. Though the scene takes place in a hot tub, it wasn't that aspect that Pankow struggled with. It was instead JJ's emotional state.
"The hot tub scene was a very pivotal scene," Pankow recalls. "That took a lot of, uh, communication from other people and understanding of where JJ was at and asking for time to be by myself in this room for three minutes or so. Then you just really let the emotion take over. I just lost myself," the actor explained.
The troubled JJ has been through a lot throughout the three seasons of the Netflix series, including being a victim of abuse from his father and being arrested after taking the rap for a friend's crime. Still, it sounds like it all came to a head for his character following an injury that he sustained in Season 3 of "Outer Banks."
While JJ was lucky enough to survive his injuries, with two other characters dying in the latest season of "Outer Banks," things are likely going to be more tumultuous than ever when the series returns for its upcoming fourth season.
If you or someone you know may be the victim of child abuse, please contact the Childhelp National Child Abuse Hotline at 1-800-4-A-Child (1-800-422-4453) or contact their live chat services.