Kevin Costner Says Yellowstone's Beautiful Locale Hides The Region's Dark History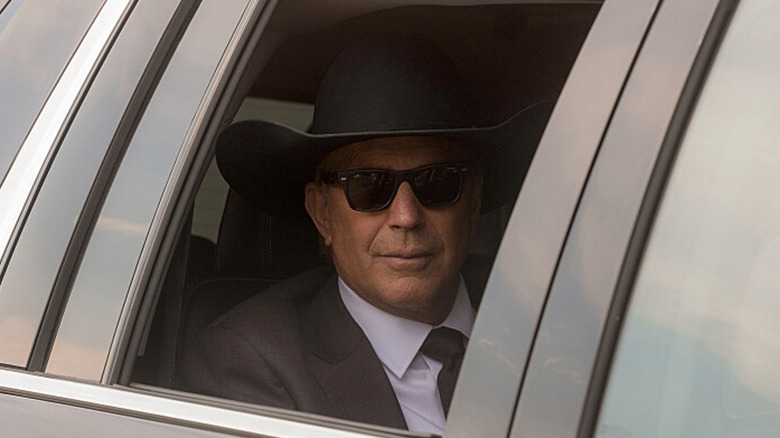 Paramount Network
The success of "Yellowstone" has no doubt shown how much viewers are interested in parsing out the morally murky history of the United States. Taking place in and around the titular ranch, the series maps out the coveted terrain of the real-life location in Montana and gives viewers compelling reasons to root for members on all sides of the struggle.
Still, the characters that viewers spend the most time with are the members of the Dutton family, owners of the Yellowstone Ranch. Whether it be through the more traditional ethos of family patriarch John Dutton (Kevin Costner) or the against-the-grain views of Kayce Dutton (Luke Grimes), who tends to side with the Native American population on most issues, the Duttons are regularly at odds with one another over what is right for the future of their family and their land.
All the same, though, when it comes to real-life, Costner, who directed and starred in the epic "Dances With Wolves," is quick to point out that there is a very ugly history underneath the majestic beauty of Yellowstone National Park and its ranches.
Kevin Costner wants viewers to remember how Yellowstone came to be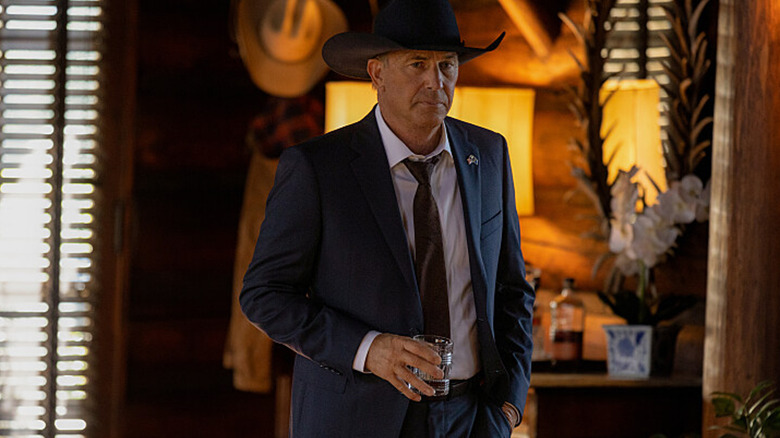 Paramount Network
Speaking to CBS Sunday Morning, Kevin Costner explained how the beauty of Yellowstone National Park and its many picturesque ranches can easily obfuscate the more sinister origins of the area in American History. With that in mind, he pointed out some of the particularly troubling elements. "The ranchers that came here, they didn't own this land, and they basically banded together and pushed out the native population," Costner explained. "It's still beautiful, but it's very easy to forget the drama, the things that we'll never recover from."
No doubt, it is precisely this purpose that characters like Chief Rainwater (Gil Birmingham) and Mo (Mo Brings Plenty) help to serve in the overall "Yellowstone" universe. Being that series co-creator Taylor Sheridan has tried to draw interest to other Native American issues like the countless missing and murdered indigenous women whose disappearances go largely ignored by law enforcement.
All the same, it's good to hear "Yellowstone" stars like Costner and Piper Perabo point out the nuance and ugliness behind one of America's most beautiful natural attractions. While awareness of our shared history won't undo the evils that were done in the name of colonialism, a reckoning is at least a good first step.