Tulsa King's Andrea Savage Got A Nerve-Wracking Introduction To Sylvester Stallone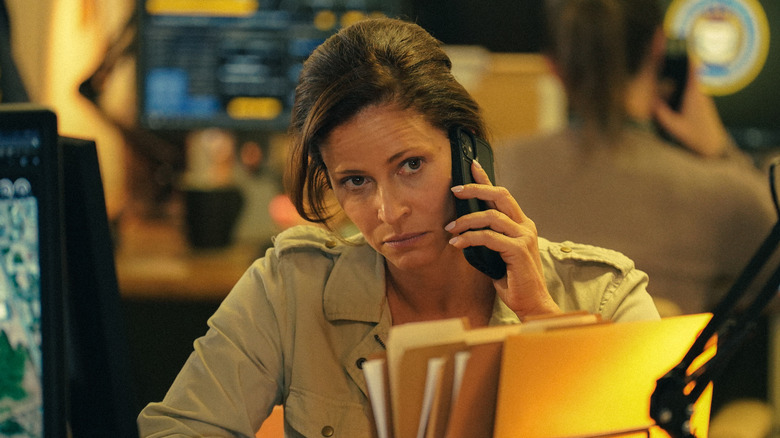 Brian Douglas/Paramount+
It's safe to say that Sylvester Stallone's reputation precedes him. Since getting put on the map as the star and writer of the 1976 best picture-winner "Rocky," Stallone has gone on to have one of the most fruitful careers in Hollywood. His acting, writing, directing, and producing credits on such productions as "First Blood," "Demolition Man" and "The Expendables" have not only helped Stallone remain a household name, but have also kept him the king of the box office for six decades straight. 
But even the Italian Stallion has new entertainment avenues to explore. In 2022, Stallone made the leap to the small screen for the Paramount+ crime drama series "Tulsa King." The show, which follows mafia boss Dwight Manfredi (Stallone) as he sets out to restart his empire in the titular Oklahoma city, sees Stallone in his first lead television role. Nevertheless, the entertainment veteran approached the project with the same gravitas as his big-screen ventures. And that intensity wasn't lost on his co-stars. 
Savage had more in common with Stallone than she thought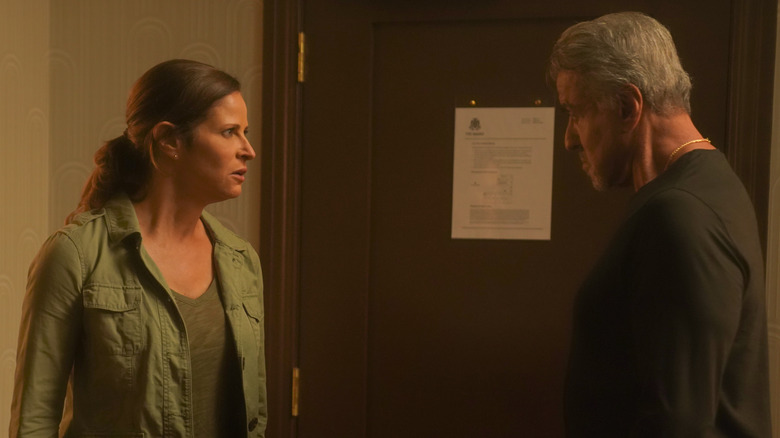 Brian Douglas/Paramount+
Sylvester Stallone may be the star of "Tulsa King," but the show's supporting players more than carry their weight. Amongst them is actor and writer Andrea Savage, who portrays Dwight Manfredi's love interest, Stacey Beale. Standing toe-to-toe with an acting giant like Stallone is surely an intimidating venture, which was initially the case for Savage.  
Speaking with CBS Mornings, the actor commented on her first interactions with Stallone during the show's making. "I was nervous and I don't get nervous," she explained. "We had not met before and we were shooting the scene where I actually proposition him." While nervous at first, Stallone's sense of humor helped get the two more acquainted. Savage continued, "I kind of made fun of him a little bit ... he laughed and we were off to the races." 
By the end of it all, Savage had not only grown more comfortable around her co-star but also came to recognize their similarities as creatives. "I think because both of us do wear a lot of hats we definitely thought about the scenes in similar ways ... I never thought I would say that I had a lot in common with Sylvester Stallone, but I was like, 'oh we actually kind of are similar in a lot of ways.'"