1923's Brandon Skelnar Doesn't Know If He's Kevin Costner's Grandpa In Yellowstone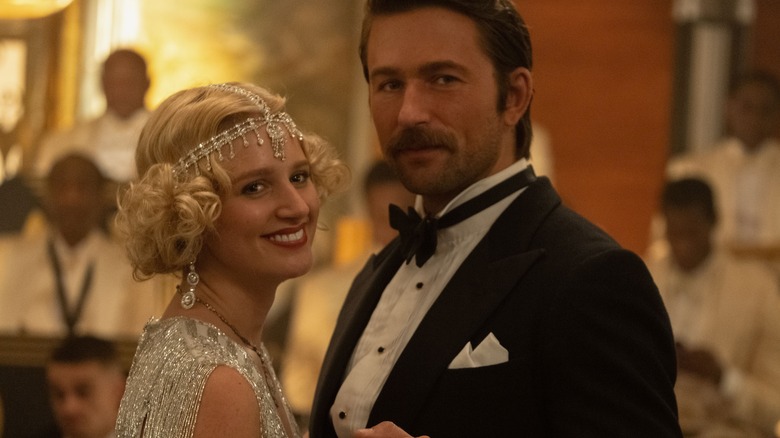 Emerson Miller/Paramount+
With the finale of the first season of "Yellowstone" prequel series "1923" on the books, fans still have some unanswered questions about how the events of the two shows tie into one another. Most prominently, there's the question of which of the Duttons seen in "1923" will eventually be revealed as the grandparent of John Dutton III (Kevin Costner).
Some fans assumed that it was Elizabeth Dutton (Michelle Randolph) who was being set up as Dutton's grandmother, but after the heartbreaking loss of her baby in the "1923" finale, we can now see that as a dramatic misdirection.
Could it be that Spencer Dutton (Brandon Skelnar) is the fated grandpa in question? Fans won't know until the matter is settled somewhere within the "Yellowstone" TV saga, but according to Skelnar, he doesn't know either. And he seems to be just as fascinated by the mystery as the show's most ardent fans are.
He says no one really knows the answer except Yellowstone architect Taylor Sheridan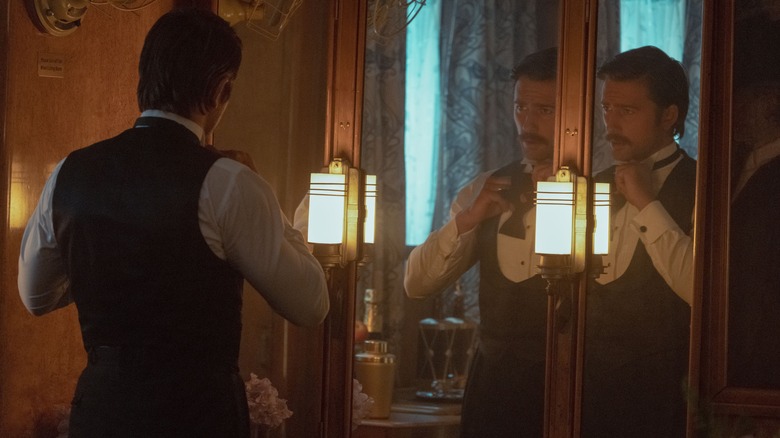 Emerson Miller/Paramount+
During a sit-down with The Hollywood Reporter on the season finale of "1923," Brandon Skelnar was asked the question that seems to be on the minds of practically everybody within the "Yellowstone" universe, cast and fans alike: whether Spencer Dutton (Skelnar) and Alexandra (Julia Schlaepfer) might be the grandparents of Kevin Costner's John Dutton on "Yellowstone."
"I don't [know]. I wish I did, but I don't. I honestly do not know," said Skelnar. And according to the actor, fans shouldn't expect to learn the answer to the mystery before the appointed time. "It's something that we've all wanted to know the answer to, but I don't think we're going to know until everyone gets that episode, whenever Taylor [Sheridan] writes it and puts it down. But it's something that he's keeping very close to the vest, and genuinely no one knows."
Some "Yellowstone" fans are speculating that the seasickness suffered by Alexandra in the season finale of "1923" could actually be something more significant, but Skelnar stayed mum on that subject in the interview as well.
With season 2 of "1923" on the way, it's possible that this tantalizing gap in the Dutton family tree will be filled in sometime in the near future.