Wes Bentley Says The Cast Of Yellowstone Creates Their Own Fanfiction On The Set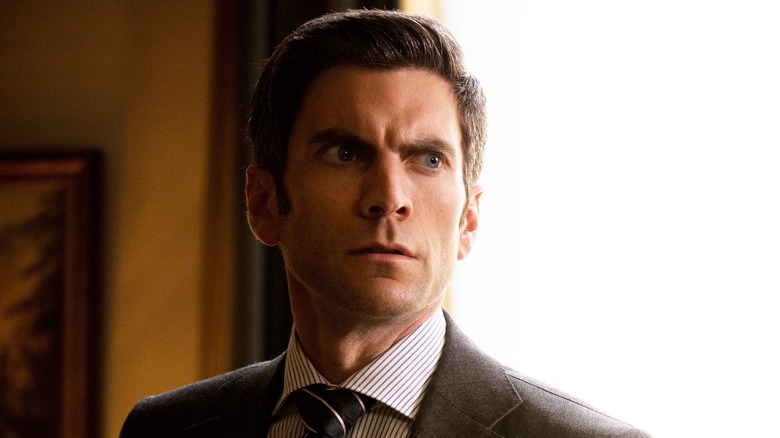 Paramount Network
Paramount's "Yellowstone" has been one of the most engaging shows on television over the past few years. With the Season 4 finale being one of the biggest yet, both in terms of viewership on the night of airing and in the show's history, its popularity shows no signs of slowing down.
However, there have been reports of tension among the crew, most recently with star Kevin Costner, who plays John Dutton. Fellow performer Wes Bentley, who plays Jamie Dutton, refuted those rumors and spoke about how the cast bond with each other on set. This isn't out of the blue, as Bentley has praised his castmates on previous occasions, particularly Kelly Reilly, who plays his regular rival Beth Dutton.
When speaking about the cast camaraderie this time around, Bentley made an interesting revelation — that the cast of "Yellowstone" makes up fanfiction about the series while on set. Here's what he had to say.
Bentley said the cast speculate about storylines just like fans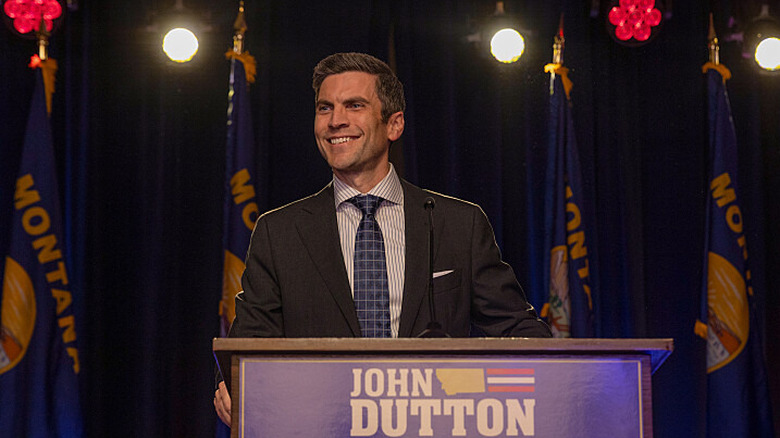 Paramount Network
In an interview with Entertainment Weekly, Wes Bentley spoke about how the show's cast is invested in not only storylines involving their characters, but other storylines on the show, too. He said he personally waits for the scripts for upcoming episodes with the same level of anticipation that fans have. He elaborated that it's not just Jamie's storyline he's interested in reading about, saying, "I'm invested in the whole thing now."
Bentley went on to say that, despite being part of the show and invested in it, he's unable to guess what direction the writers might take things in, and he's not the only one. In fact, he's not the only one invested in the series, as he often discusses where things might go with his fellow cast members. Not knowing what Taylor Sheridan has in mind, the cast talk about where they'd like certain storylines to go, effectively making "our own fanfiction," Bentley said.
Despite creating it with the rest of the cast, Bentley himself doesn't read any online fanfiction. In an interview with Channel Guide, he admitted that he has no online or social media presence. He also pointed out that this keeps him insulated from noticing how famous the show is, and he only realizes this when he has an interaction with a fan, like when he ran into someone at Bed Bath & Beyond who identified him despite wearing a mask and sunglasses.