Archie Renaux's Strict Shadow And Bone Training Led Him To Befriend Tabasco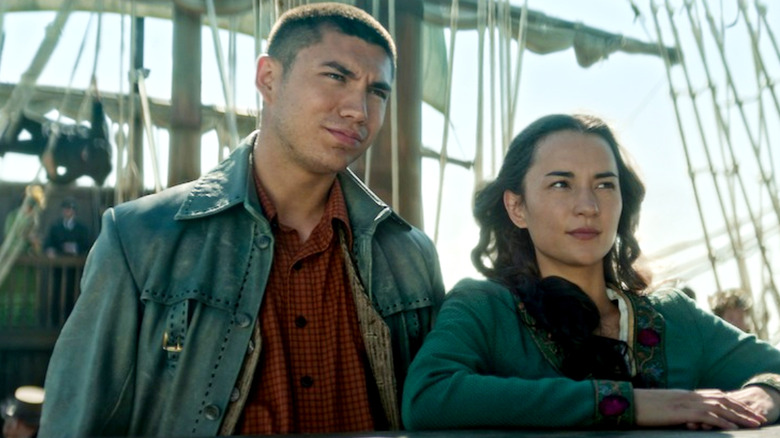 Netflix
"Shadow and Bone's" Archie Renaux remains a relative newcomer in Hollywood. Fans of the Netflix streaming series "Shadow and Bone" got to know the young thespian as Alina Starkov's (Jessie Mei Li) bestie, Malyen "Mal" Oretsev. But readers of the New York Times bestselling author behind the young adult Grishaverse, Leigh Bardugo, know there's much more to come in Mal and the Sun Summoner's relationship. 
While the chemistry between Alina and Mal is a crucial element to those characters, the young actor was drawn to the role of Malyen because of two key components. "I think that is the type of — sort of — character that Mal is, just brimming with heart and courage," Renaux said during an interview with Wonderland Magazine. "And ever since I was a kid, I've looked up to those type of characters." However, Renaux didn't realize the intense training he would have to undergo to achieve Mal's on-screen physicality.
Renaux endured a lot of workouts in order to bring Mal to life on Netflix, and the actor found himself spending an inordinate amount of time preparing for the role. "It was a lot of work," Renaux said in the same interview. "When we first got there in September I spent a lot of time in the gym. We had a trainer called Gary who got me into the best shape that I've ever been in." The time and effort definitely paid off, but Renaux didn't realize he'd develop a "hot" new obsession as a result.
Renaux turned to Tabasco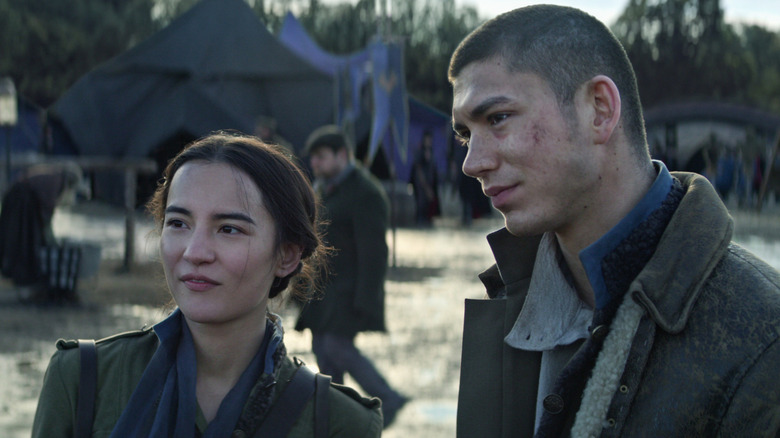 Netflix
Archie Renaux returns to Netflix as Mal in "Shadow and Bone." Nearly two years stand between the Season 1 finale "No Mourners" and the upcoming Season 2 premiere, but Renaux is a performer dedicated to his craft: He showed up on set in the best of shape and ready to work. The actor devoted himself to some grueling workouts, but he also adhered to a stringent diet to achieve Mal's impressive physique. "I was eating like four of these boxes of meals that they would send me, a day," Renaux said to Wonderland. However, the actor found a way to spice things up when it came to consuming the same bland food choices.
Because the food was so plain, Renaux said in the same interview, "Tabasco became like my best friend! But I got the results." Renaux went on and told the magazine that he was pleased because his dietary and training measures also helped him when it came time to saddle up and do his share of the stunt work, which included some horseback riding. Fans can expect to see a physically fit Mal at the top of his tracking game when "Shadow and Bone" Season 2 begins streaming on March 16 at 12 a.m. PST.