How The Night Court Revival Explained A Dark Truth About Dan Fielding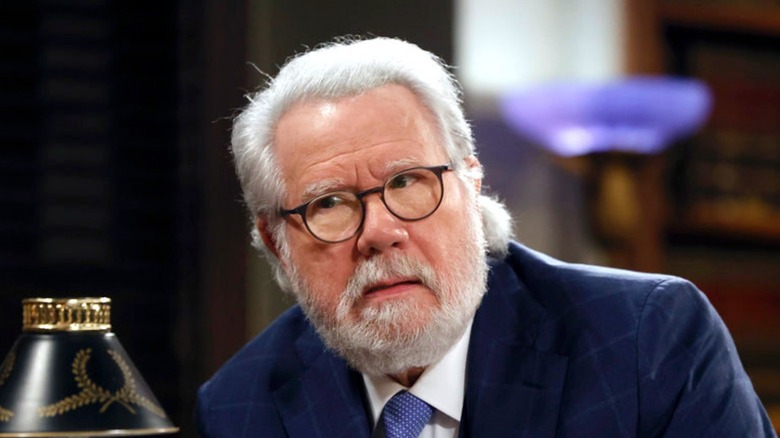 Jordin Althaus/NBC
Court is back in session, at least on NBC's "Night Court." The series' revival became an instant hit in early 2023 with an early renewal just two weeks after premiering. Much of the project's appeal comes from a carefully considered balance of nostalgia and likable new elements. Credit for that goes directly to series star Melissa Rauch, who got the revival going as part of her deal with Warner Bros. Television. Rauch understood how to acknowledge the past characters, storylines, and settings without giving up on new aspects.
There was one link to the previous series that couldn't be overlooked — John Larroquette — his performance as assistant district attorney Dan Fielding garnered four consecutive Emmy awards for supporting actor in a comedy series. Not quite done yet, the actor followed it up with a win for his dramatic guest role on "The Practice." Nevertheless, many associate the actor with two key roles in his career — the narrator in 1974's "The Texas Chain Saw Massacre" and the lascivious Fielding. The latter was crucial to not only the return of "Night Court" but its success. Bringing Fielding back meant dealing with a familiar character's past, present, and future all at once.
Dan Fielding return offered a surprising plot point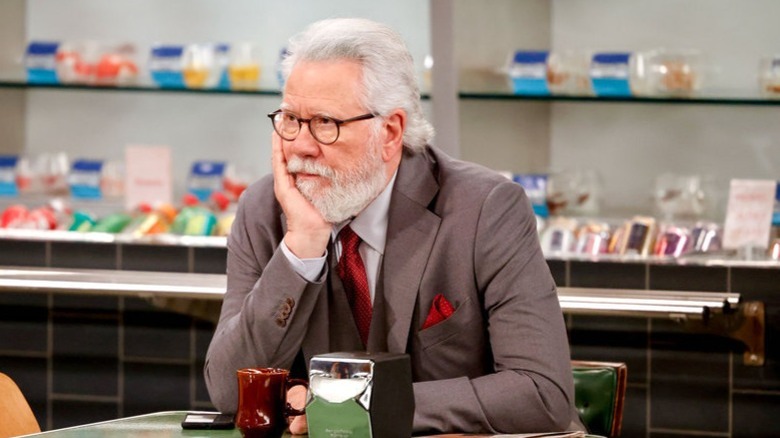 Jordin Althaus/NBC
Dan Fielding has been described as many things, but the most prevalent is that he's a lothario who cares only about his own desires. Each week, "Night Court" viewers in the '80s and '90s were treated to Fielding's exploits with a host of women. While some were humorous, others hinted at a sense of sadness and longing the assistant district attorney hid all too well. Reintroducing the character after thirty years offered an opportunity to delve deeper into who he has become and avoid treading water with regurgitated plot points.
The "Night Court" revival addressed where Fielding landed in its first episode. Judge Abby Stone sought out the character after losing a key component to her court. Instead of offering him his old job, the new judge asks him to assume the role of public defender. The first exchange between Stone, daughter of former judge Harry Stone, and Fielding quickly sets the tone for where he stands today. Gone is the ladies' man who was constantly pursuing new partners, what remains is a man changed by life's biggest moments — love and loss.
The former assistant district attorney revealed that he had indeed been married, finding love with his deceased wife. Her loss left the character searching for some solace but only finding work as a process server. The job kept him near the legal community without practicing law — something he grew tired of while viewers were away. Much like in the original series, there's more than meets the eye with Fielding. With Fielding's return also came a new, more modern attitude towards women. No longer was he the man who couldn't encounter a female character without making salacious comments, becoming someone still sardonic but wiser.
Dan Vs. Dating did a deep dive into Fielding's new mindset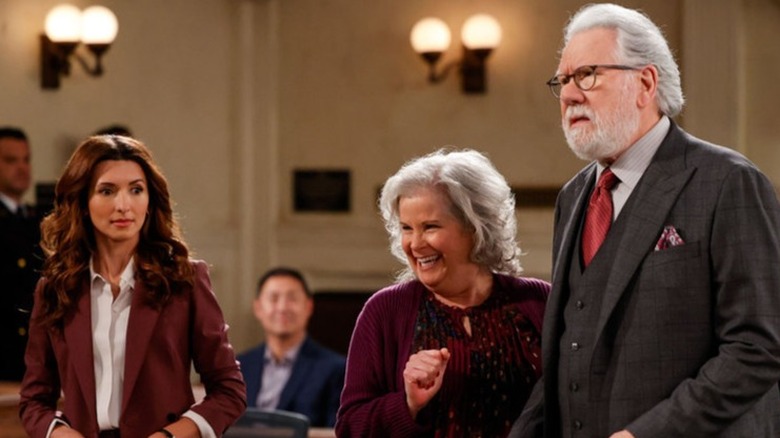 Jordin Althaus/NBC/Warner Bros. Television
Early episodes touch on Dan Fielding's current thoughts on dating and love as a widower, with "Dan vs. Dating," offering the clearest picture of where he is now. The episode shows a woman giving him her phone number; it is soon revealed that their supposed date was actually Fielding on his own. Stone's clerk Neil pushes send on a text message that Fielding didn't finish. After a brief date, the pair end up at his place.
The latter part of the episode is where the audience experiences a deep dive into someone they thought they knew. As it's shown that the woman entered his life with ulterior motives, the character unwittingly discovers how much his wife's memory lingers — what would have previously been a one-night stand becomes a strong source of character development. TV Fanatic's Diana Keng encapsulated what many viewers were feeling after the episode's debut. "There is sweeping romanticism in the thought of Dan Fielding giving up his rapscallion ways for the love of a good woman. Or maybe the love of the right woman," she wrote.
None of this would be possible without the talents of John Larroquette. Long against returning to the role, the process of meeting Rauch and seeing what the creative team had in mind convinced him to give it a try. Producing as well as starring in the series gave him the ability to shape his character's current incarnation — something expertly acted in this episode as well as the entire revival.
According to the actor, don't expect Fielding to be back to his old ways. "The man is 75 years old, nobody wants to see that and I certainly don't want to play that," he told Deadline. "So whatever we'll do in the future about that will always be glancing blows to that sort of homage."