John Larroquette Still Hasn't Watched The Texas Chainsaw Massacre Movies Despite Narrating Them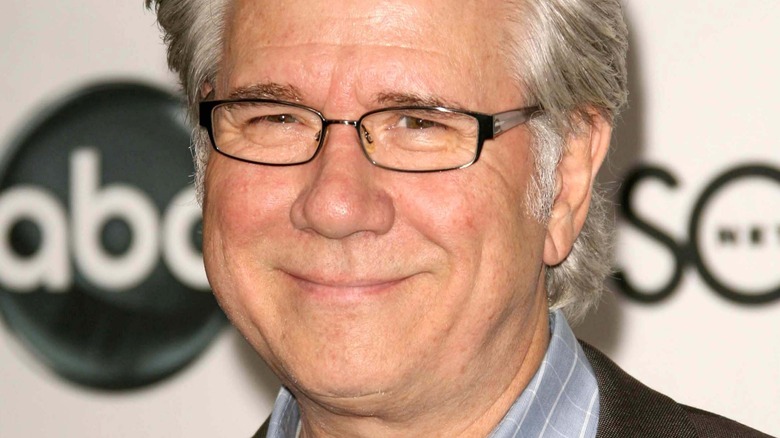 s_bukley/Shutterstock
Though John Larroquette has been acting in a variety of roles for nearly 50 years, the performer is known primarily for his comedic work in shows like "Night Court," and "The John Larroquette Show." Still, that hasn't stopped the actor from broadening his horizons with a wide scope of credits on his resume that shows he can handle just about anything. As a result, Larroquette is also well known for roles in series like "The Practice" and "Boston Legal" (via IMDb).
What many fans of the performer might not be aware of, though, is that Larroquette has provided the narration on four of the films in "The Texas Chainsaw Massacre" franchise. In fact, Larroquette's first credited role was as the narrator for the original film in the storied horror franchise back in 1974. Of course, this connection made it all the more surprising when Larroquette recently revealed that he's never seen a single movie from the series.
John Larroquette says that horror isn't really his genre
John Larroquette stopped by Late Night with Seth Meyers to talk about his extensive career and his return to "Night Court" after three decades away from the show. Still, one of the most interesting aspects that came out of the interview was the fact that the actor has never seen any of "The Texas Chainsaw Massacre" movies despite being a part of the franchise off and on for his entire career.
Larroquette recalled meeting Tobe Hooper, who directed the first two "The Texas Chainsaw Massacre" movies, at a bar in Colorado where he was bartending at the time. The two later reconnected in Los Angeles, which is how the actor ended up doing the narration on the first movie in the series.
"So I did the opening narration for it. I have never seen the film," Larroquette admitted. "Nor have I seen any of the subsequent films of 'The Texas Chainsaw Massacre.'" This prompted host Seth Meyers to wryly ask if the actor was saving them all up for a binge session.
Either way, despite narrating the most recent entry in the series in 2022, it seems that Larroquette just isn't very into horror films, as he mentioned later in the interview. 
Fortunately for fans of Larroquette who also avoid the horror genre, the actor will be returning to his most famous role when the "Night Court" revival premieres on January 17th, 2023.