Avengers: Infinity War Trailer Breaks Record For Number Of Views In 24 Hours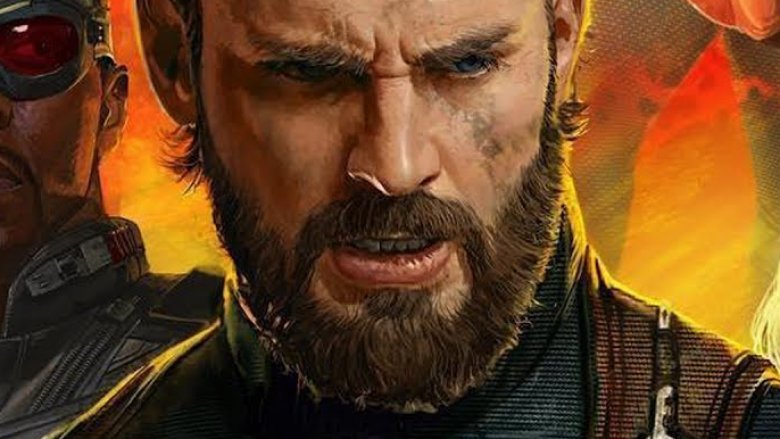 When Marvel Entertainment finally let the Avengers: Infinity War trailer out of its proverbial cage, fans barely knew how to contain their enthusiasm. With first-ever glimpses at Captain America's luscious beard, Spider-Man's decked-out new suit, and members of opposite ends of the Marvel Cinematic Universe finally meeting up, the footage practically begged to be watched more than once to fully appreciate all its details. As it turns out, all those multiple viewings have resulted in the breaking of an important record. 
Marvel Studios announced on Thursday that fans watched the Avengers: Infinity War trailer 230 million times in the first 24 hours, thus setting a new record for the most-watched trailer in a single day. (The total includes views on Facebook, Twitter, YouTube, and other social media channels.) Director Andy Muschietti's adaptation of It previously held that accolade, earning it when the film's first trailer pulled in 197 million views in 24 hours earlier this year. 
Avengers: Infinity War will be stuffed to every side with Marvel heroes as they battle against Thanos (Josh Brolin) and his diabolical servants known as the Black Order. A massive list of characters have already been confirmed for the movie: Steve Rogers/Captain America (Chris Evans), Bruce Banner/the Hulk (Mark Ruffalo), Natasha Romanoff/Black Widow (Scarlett Johansson), Peter Parker/Spider-Man (Tom Holland), Tony Stark/Iron Man (Robert Downey Jr.), Thor (Chris Hemsworth), Peter Quill/Star-Lord (Chris Pratt), Scott Lang/Ant-Man (Paul Rudd), and Stephen Strange/Doctor Strange (Benedict Cumberbatch), to name just a few. 
We'll also see T'Challa/Black Panther (Chadwick Boseman), Loki (Tom Hiddleston), Bucky Barnes/the Winter Soldier (Sebastian Stan), Vision (Paul Bettany), Wanda Maximoff/Scarlet Witch (Elizabeth Olson), Clint Barton/Hawkeye (Jeremy Renner), Agent Maria Hill (Cobie Smulders), The Collector (Benicio del Toro), James Rhodes/War Machine (Don Cheadle), Sam Wilson/Falcon (Anthony Mackie), Wong (Benedict Wong), along with the rest of the Guardians of the Galaxy–Gamora (Zoe Saldana), Nebula (Karen Gillan), Groot (Vin Diesel), Rocket (Bradley Cooper), Drax (Dave Bautista), Mantis (Pom Klementieff). 
Directed by Captain America filmmakers Anthony and Joe Russo, who work from scripts written by Christopher Markus and Stephen McFeely, Avengers: Infinity War is set to launch in theaters on May 4, 2018.