Avengers: Infinity War Breaks Record For Advance Ticket Sales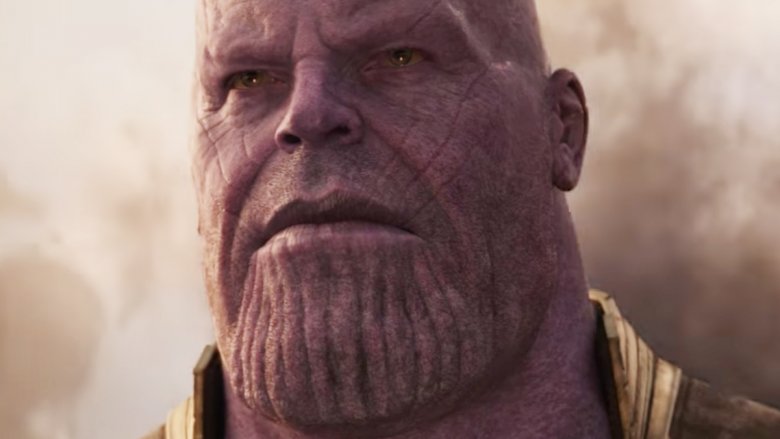 Avengers: Infinity War is already smashing old records and setting new ones. 
Mere hours after Avengers: Infinity War tickets went on sale on Fandango, the super-sized Marvel movie has become the best-selling superhero film ever in terms of advance sales (via Deadline). Tickets first became available on Friday, March 16 at 6 a.m. PT/9 a.m. ET. 
This means that, at the time of writing, Avengers: Infinity War has not only stripped Black Panther of its past advance ticket-selling achievements, but it has also taken the crown from Fandango's previous number-one first day advance ticket seller, Batman v Superman: Dawn of Justice.  
Fandango surveyed more than 1,000 Marvel fans who purchased Avengers: Infinity War tickets on Friday, finding that 97 percent "can't wait to see how dozens of heroes work together in the same film;" 94 percent are "excited to see different franchise characters," such as Chris Pratt's Peter Quill/Star-Lord from Guardians of the Galaxy and Tom Holland's Peter Parker/Spider-Man, meeting one another and teaming up; and 92 percent believe that Avengers: Infinity War will be the "culmination of all of the Marvel Cinematic Universe films before it." 
Additionally, 87 percent of advance ticket buyers revealed they have watched all previous MCU installments. An impressive 71 percent recently went to cinemas to see director Ryan Coogler's Black Panther, a film that made a little more than half (60 percent) of buyers "even more excited to see Avengers: Infinity War." Avengers: Infinity War and Black Panther were voted the most anticipated and the second most anticipated movies of 2018, respectively, in a past survey Fandango conducted. 
In conjunction with putting Avengers: Infinity War tickets up for sale on Fandango, Marvel Studios also unveiled a heart-stopping new trailer and a sleek new poster for the film. 
Directed by Anthony and Joe Russo (Captain America: Civil War), Avengers: Infinity War features a slew of Marvel favorites: Captain America (Chris Evans), Iron Man (Robert Downey Jr.), Black Widow (Scarlett Johansson), Ant-Man (Paul Rudd), Hawkeye (Jeremy Renner), Bucky Barnes (Sebastian Stan), Doctor Strange (Benedict Cumberbatch), Black Panther (Chadwick Boseman), Thor (Chris Hemsworth), Loki (Tom Hiddleston), Hulk (Mark Ruffalo), Scarlet Witch (Elizabeth Olsen), Vision (Paul Bettany), War Machine (Don Cheadle), plus the Guardians of the Galaxy, Thanos (Josh Brolin), and what feels like a few dozen others. 
Avengers: Infinity War is set for release on April 27.