That '90s Show Co-Creator Didn't Want To Rehash Character Traits From That '70s Show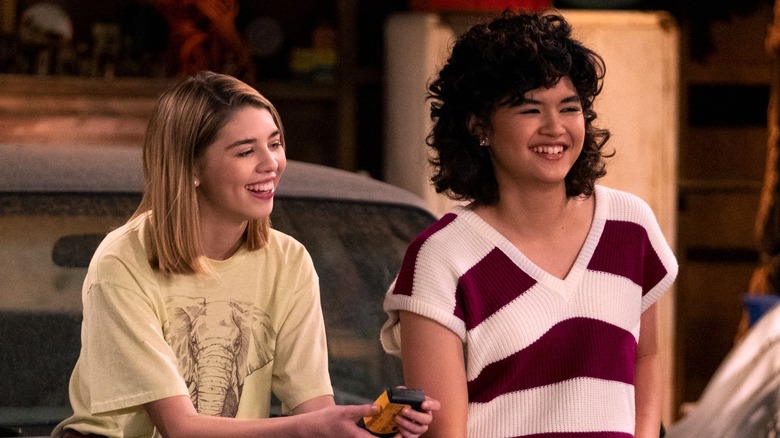 Patrick Wymore/Netflix
It's hard to be in the footsteps of a series as iconic as "That '70s Show," but 2023 saw Netflix step up to the challenge with "That '90s Show." As its name implies, the show is a spin-off of "That '70s Show," following the children of Eric Forman (Topher Grace) and Donna Pinciotti (Laura Prepon) as they stay with their grandparents Red (Kurtwood Smith) and Kitty (Debra Jo Rupp) in the summer of 1995. Season 1, which premiered on January 19, 2023, became one of the most streamed series on Netflix upon its release and has received solid reviews from critics and audiences alike.
Taking on the task of continuing the legacy of "That '70s Show" is no small feat, to say the least. The original series ran for a total of eight seasons starting in 1998, airing 200 episodes before it ended in 2006. Over that time, the series accumulated a massive fanbase. While it would have been easy to simply rehash the successfully proven formula of its Emmy-winning predecessor, the creative team behind "That '90s Show" came to the show with a different approach.  
The character came from an organic place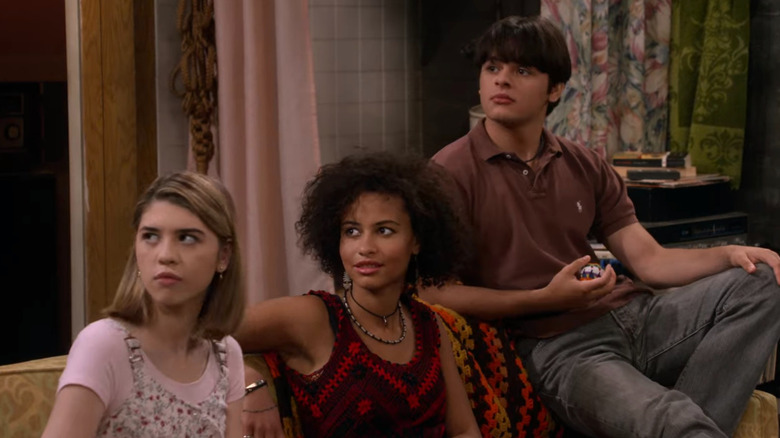 Netflix
"That '70s Show" is one of those special programs that continues to stand the test of time. So when it came time to make "That '90s Show," the team knew they had a tall order ahead of them, not only in continuing the original's legacy but also by doing so in a fresh way. Thankfully, they were more than up to the task. 
In an interview with Comic Book Resources, series co-creator Gregg Mettler revealed that he was aware that fans would immediately start drawing parallels between the characters from both shows. "So I would try to defy expectations a little bit here and there while still keeping a group of characters who could have organic conflict and organic relationships and organic fun," he explains. 
In doing this, Mettler sought inspiration from his own life experiences. He continues, "Some of the characters are based on friends of my kids, who are both teenagers. Some of them were just based on me looking at a bunch of '90s stuff and going, 'Oh, I remember a dude like that.' It was just doing a lot of character work." He goes on to add how the cast, consisting of such talents as Callie Haverda, Ashley Aufderheide, and Mace Coronel, went on to help shape the character-building process. 
Thankfully, fans will have a chance to see more of these characters, as "That '90s Show" will be continuing with a second season.