Jeffrey Tambor Confirmed For Arrested Development Season 5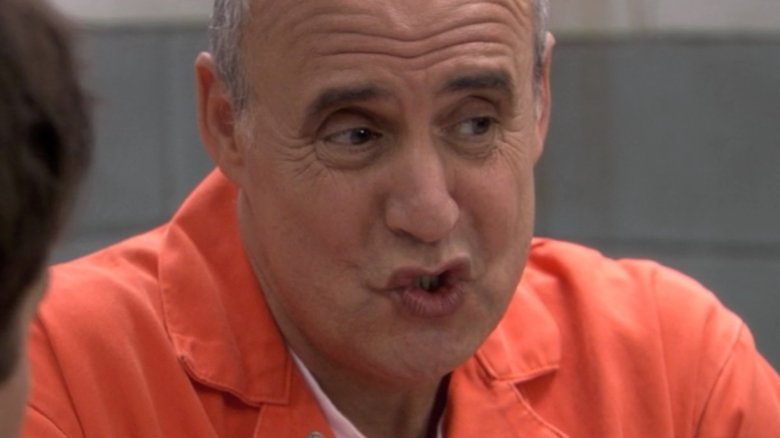 Arrested Development season 5 may not be coming back until after a remixed version of season 4 debuts, but we now know who will definitely make an appearance once the new batch of episodes actually does drop: Jeffrey Tambor. 
Variety has answered the question on every Arrested Development fan's mind: Is Jeffrey Tambor still involved in the series? The uncertainty came about after several individual lodged allegations of sexual harassment against Tambor, which the actor repeatedly denied. Despite the serious accusations that swirl around him, Tambor will indeed return for more Arrested Development, reprising his role as George Bluth Sr. A spokesperson for Netflix confirmed the news to the outlet.  
Fellow Arrested Development star David Cross, who plays Dr. Tobias Fünke on the dysfunctional family comedy series, voiced his support of Tambor, recently stating, "I can't speak for everybody, but I know there are a number of us who stand behind him. From the limited amount we know, we stand behind Jeffrey — and I am one of them."
In November of 2017, Tambor departed from his role as Maura Pfefferman, a transgender parent and former college professor, on Amazon's award-winning series Transparent. Amazon officially fired him from the show on February 15, 2018, in the midst of allegations against him by his ex-personal assistant Van Barnes and Transparent guest star Trace Lysette. The company subsequently launched an internal investigation into the charges.
Tambor has, as aforementioned, denied the allegations: "I am profoundly disappointed in Amazon's handling of these false accusations against me."
Netflix picked up the fifth season of Arrested Development long before the allegations surfaced. No official release date has been announced, though fans suspect that season 5 will launch on the streaming service shortly after Arrested Development Season 4 Remix: Fateful Consequences debuts today, May 4.