Whatever Happened To Nathalie Emmanuel From Game Of Thrones?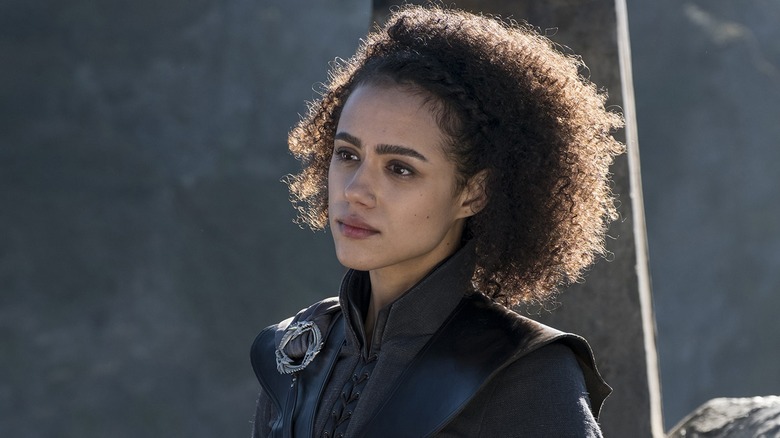 HBO
Natalie Emmanuel was introduced in Season 3 of "Game of Thrones" as Missandei, the enslaved interpreter to Astapor Master Kraznys mo Nakloz (Dan Hildebrand). A talented polyglot who knows many languages, Missandei translated valiantly for the insulting Kraznys as Daenerys Targaryen (Emilia Clarke) sought to buy his Unsullied army. Daenerys then asked for her services too as a show of good faith.
After Kraznys' death and the sacking of Astapor, Missandei was freed alongside the Unsullied army. But she chose to serve Daenerys as an advisor and aide-de-camp for the rest of the show. She eventually began a tentative romance with Unsullied leader Grey Worm (Jacob Anderson) as well.
However, Missandei paid the ultimate price for following the Targaryen leader. During the Westerosi civil war in Season 8 — the show's final — the advisor was captured by Cersei Lannister (Lena Headey). With her final words addressed to Daenerys ("Dracarys!"), Missandei was beheaded.
Here's what Emmanuel has been doing since "Game of Thrones" ended in 2019.
F9, an Invitation, and a bunch of Weddings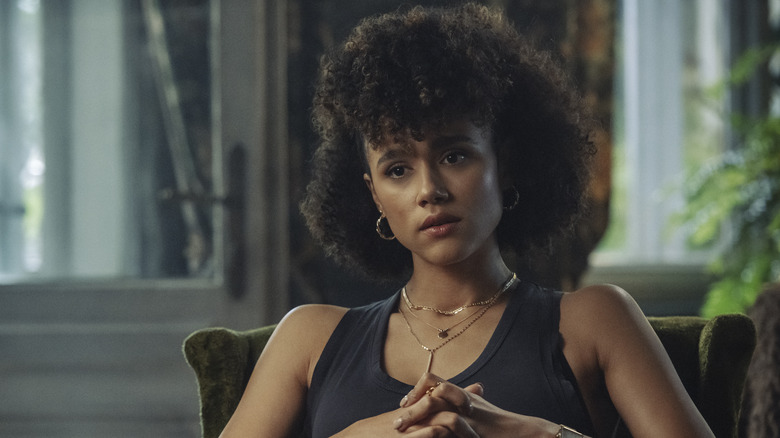 Stanislav Honzik/ Netflix
"Game of Thrones" finished nearly a decade on television with a rather controversial final season, but that hasn't done anything to slow down Natalie Emmanuel's career. In 2019, the year "Thrones" wrapped up, Emmanuel starred in the Hulu miniseries remake of "Four Weddings and A Funeral" in the lead role of Maya, an American speechwriter who keeps encountering Kash (Nikesh Patel) across, uh, several weddings and a funeral.
She co-starred in the indie dramedy "Holly Slept Over" as Holly and guest starred on the Quibi show "Die Hart" in 2020. The following year, the actress appeared in multiple projects. Not only did Emmanuel return to her "Fast & Furious" franchise role as master hacker Ramsey for "F9" — she joined the series with 2015's "Furious 7" — but she was also part of the "Army of the Dead" prequel "Army of Thieves."
Her most recent credit was as the lead of the gothic vampire film "The Invitation," where she plays an artist who discovers the horrible truth about her family. Emmanuel has several upcoming projects, including the sequel "Fast X" in May 2023, opposite Mark Wahlberg and Simu Liu in "Arthur the King," and as part of an ensemble in Francis Ford Coppola's "Megalopolis."