The Last Of Us' Gabriel Luna Admires Tommy's 'Free-Flowing' Nature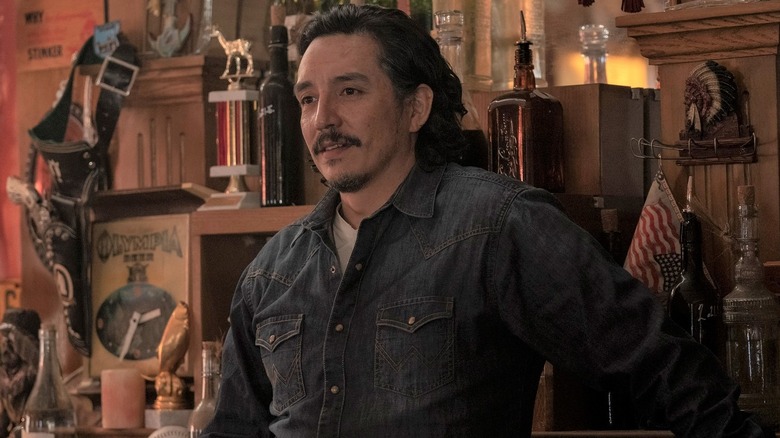 Liane Hentscher/HBO
Contains minor spoilers for "The Last of Us" Episode 6 — "Kin"
Though viewers met Tommy in the very first episode of "The Last of Us," he and the actor who plays him — Gabriel Luna — didn't fully step into the spotlight until very recently. Thanks to Episode 6, in which Tommy almost replaces Joel (Pedro Pascal) as Ellie's (Bella Ramsey) surrogate father, the actor has made more of an emotional impression on viewers. Helping matters are Luna's charged scenes with Pascal, in which Joel tragically confronts the moral failures of his past. Luna's Tommy, on the other hand, is by all accounts at a great place in his life, even planning to become a father with his wife Maria (Rutina Wesley). The contrast makes for great TV.
Luna even addressed his larger role on the show recently, revealing that he has already pitched ideas for Season 2 to his showrunners, Craig Mazin and Neil Druckmann. Now, in an HBO featurette, the actor has shared even more thoughts on his feelings about Tommy.
Luna admires Tommy's patience and flexibility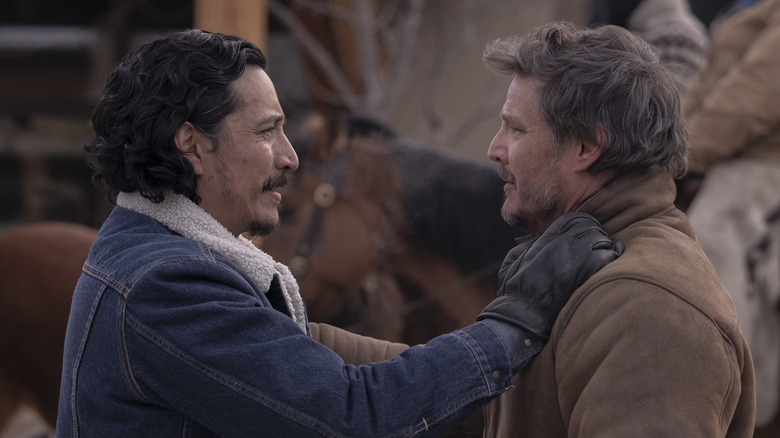 Liane Hentscher/HBO
In Episode 6, Tommy shows that he's willing to sacrifice everything — his home, his family, his happiness — just to finish his brother's mission of delivering Ellie to the Fireflies. In a flash, he nearly even becomes Ellie's guardian. And according to Luna, that's exactly what the actor loves about the character.
"He's got a little bit more of a free-flowing way of being, and I really admire that about him," Luna said in the HBO featurette. "He's able to pivot at any point and go in any direction." The featurette also showed a scene reminding viewers that Joel considers Tommy a "joiner" — someone who is quick to sign up for a new fight. But, of course, that doesn't mean Tommy is particularly ambitious. "[Tommy] is somebody that's OK with kind of moving sideways sometimes and ... taking his time," added Luna. "It's not necessary for him always to be racing." 
Thankfully for Tommy and his newfound happiness in Jackson, Wyoming, he'll get to take his time for just a little bit longer — as Joel and Ellie are now reunited once more. Of course, Tommy's situation may change at a moment's notice, but for now, he'll get to revel a bit in his peaceful existence.